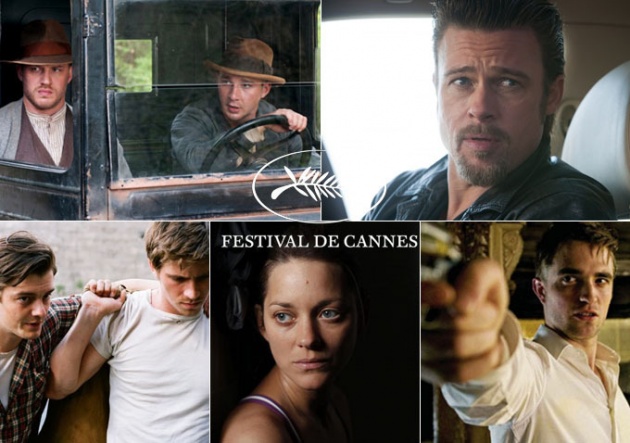 I and many other film lovers think that 2012 may be the best year for film in over a decade, especially compared to 2011. However I must admit that 2011 was a great year in the independent film industry, with films like Into the Abyss, The Artist, and Another Earth. Judging from the Cannes Lineup this year (which I am very much jealous of anyone able to attend it this year), it looks like we're in for another great year of independent filmmaking.
Moonrise Kingdom- One of my most anticipated films of the year, this film is directed by the wonderful filmmaker Wes Anderson. The story focuses on two kids who run away from home into the forest which prompts a large search and rescue team. The film features Bruce Willis, Bill Murray, Frances MacDormand, and Tilda Swanson.
Cosmopolis- From director David Cronenberg, the plot focuses on a young billionaire in his limo on the way to get his haircut, where nothing goes according to plan and hell almost literally ensues as he's caught in the middle of a violent riot. I think the anti-Twilight fanbase may be off-put by this film due to the fact that Robert Pattinson is starring in it, but the guy seems like he's a good actor from the material he's been given that isn't related to Twilight.
Like Someone in Love- Directed by Iranian Abbas Kiarostami, this film tells the story of a Tokyo student who becomes a prostitute and falls in love with one of her elderly clients, who is also an academic. Seems like a film we don't see much these days and I've always been a big fan of Japanese cinema.
Killing Them Softly- Another highly anticipated film (that we aren't unfortunately getting until September), the film focuses on Jackie Cogan (played by Brad Pitt), a point man (a person who patrols ahead) for a hitman. Cogan begins investigating a heist of the mob's assets. The film is directed by Andrew Dominik, who previously directed The Assassination of Jesse James by the Coward Robert Ford.
Lawless- Originally titled The Wettest Country (I'm not sure why Hollywood is changing their film names to single word concepts consistently now), it focuses on three bootlegging brothers during the Prohibition making a run for the American dream in Rural Virginia. They eventually cross the wrong people and are forced in to a war with mobsters. Based on a true story, I could see this being a big hit at Cannes. It also has one hell of a cast in Shia Lebeouf, Tom Hardy, Gary Oldman, and Guy Pierce.
Ross Parks