Today I just could watch a film on the Semaine de la critique, "It follows", at theater Miramar.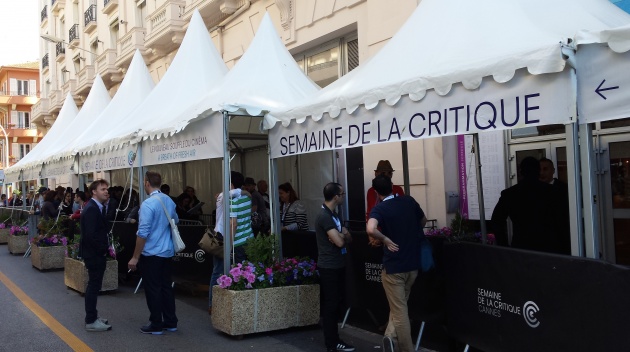 Saturday at Cannes is like hell, so many people!!!!!!!!!!!!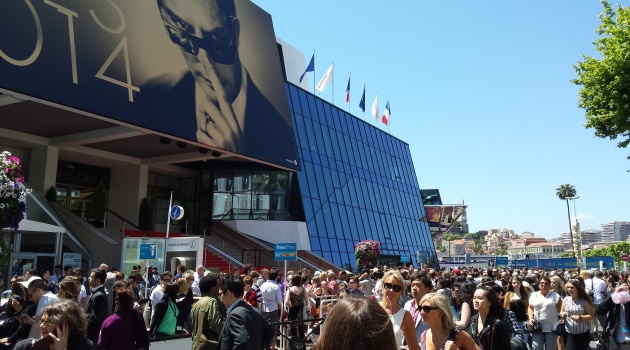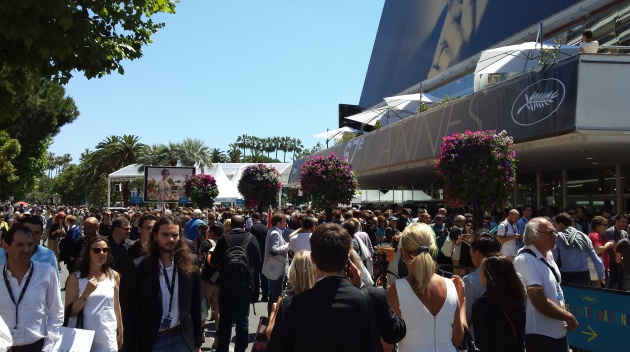 I don´t like crowdy spaces that much, so I went to some conferences at the Short Film Corner and then just kept moving on.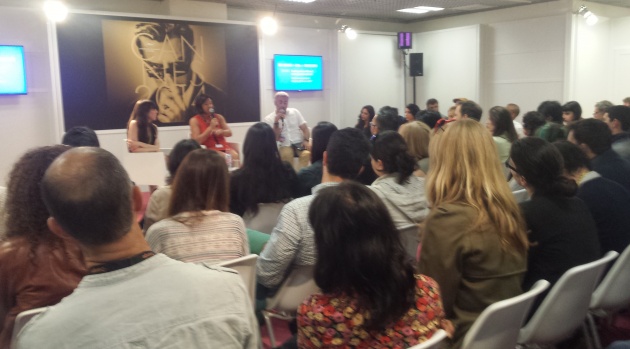 The festival´s main building, Palais des Festivals, is so big I could go for a long walk but I decided to explore the beach, given that today was a very sunny day.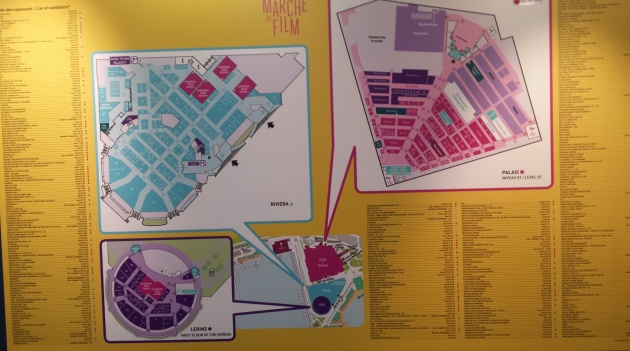 How´s Cannes the beach? Just watch it!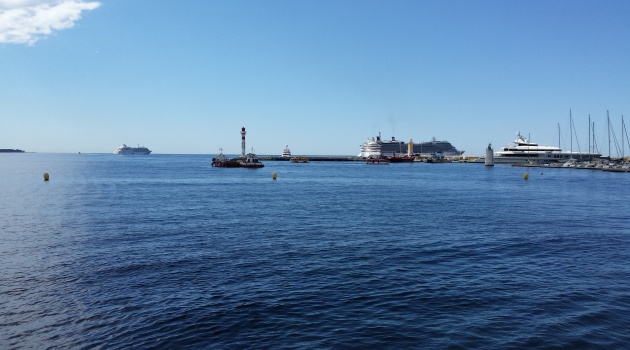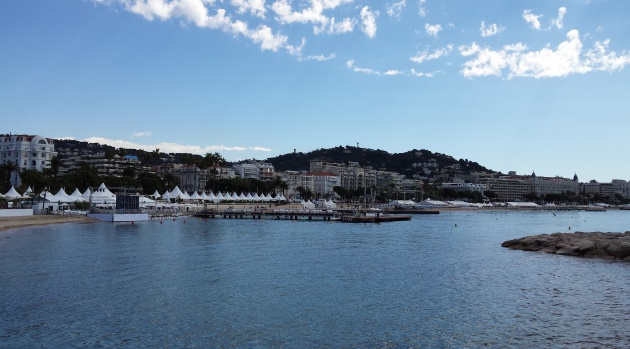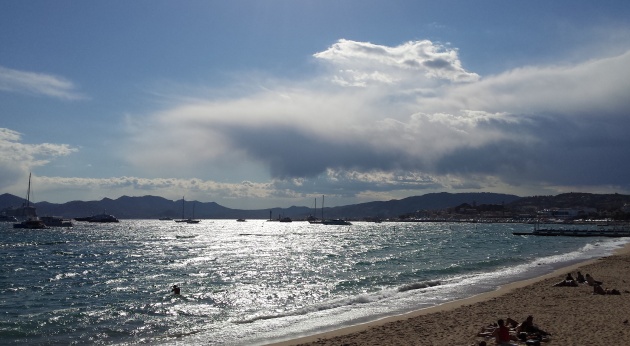 Many distribution companies and sales agencies have their offices at yachts and hotels, as you can see in the pictures below.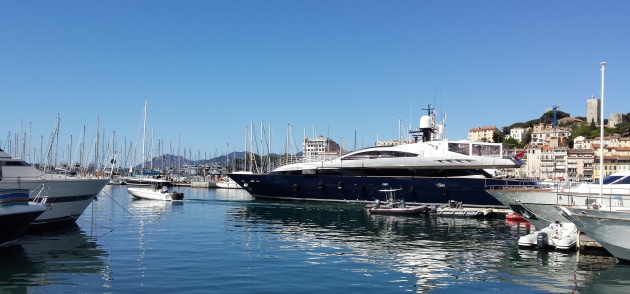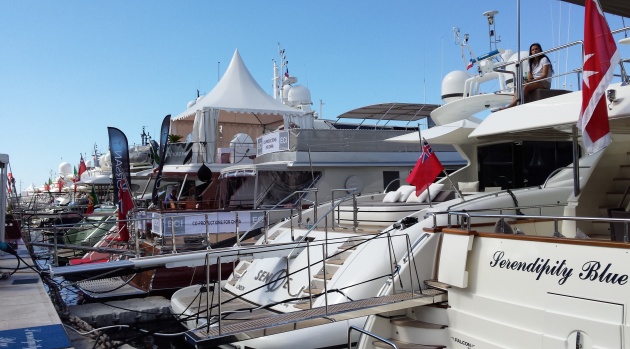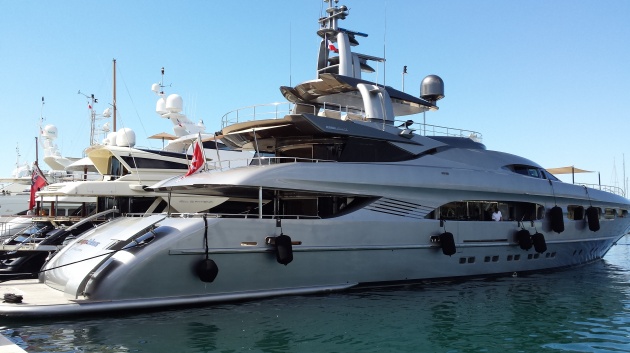 There are also many paparazzis around the building.
They use this ladders, to get high and be able to take pictures of the famous people that are coming to the festival these days, such as Nicole Kidman, Ryan Reynolds, Paz Vega, Matthew Mcconaughey, Salma Hayek and many others.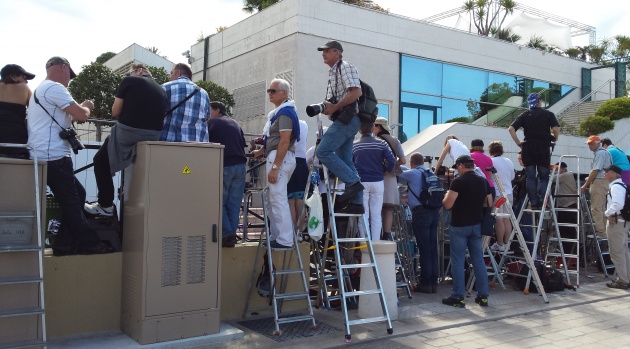 Let´s go now to Boulevard de la Croisette!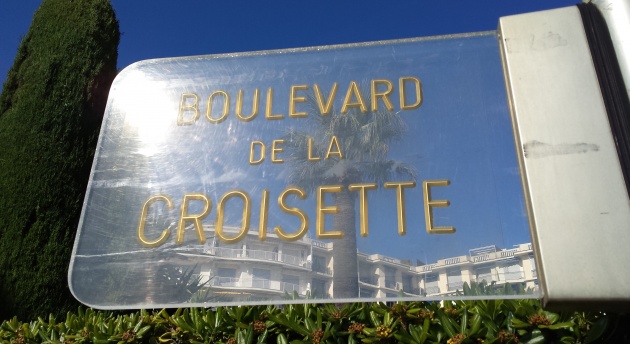 Here are some of the big hotels of the Boulevard, you will see posters for new movies about to be released or shot and some distribution companies at the hotel´s balconies!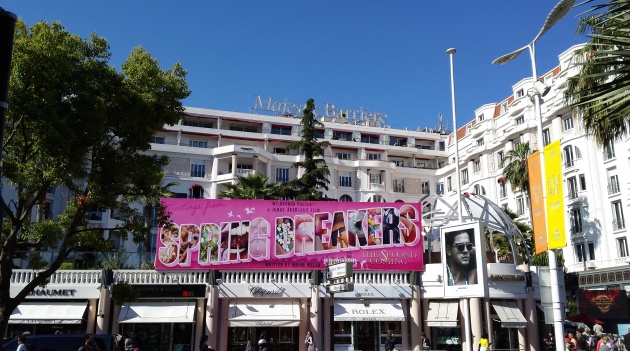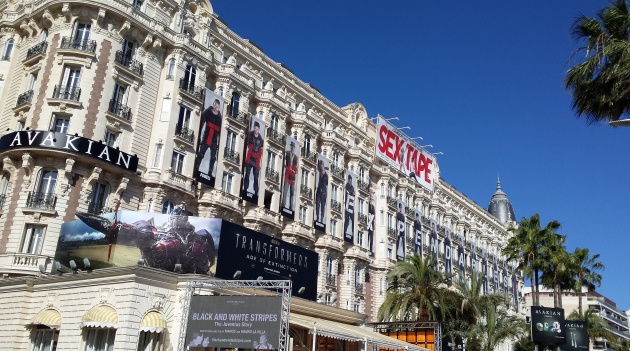 We were able to watch how they shoot the Guignol News, a very famous french TV show that was also screened in Spain. It´s like the Muppets but doing the news! Check Vladimir Putin and the anchorman of the show!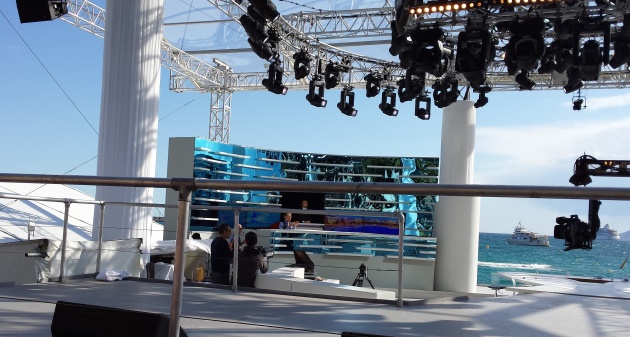 Cannes Festival is everywhere!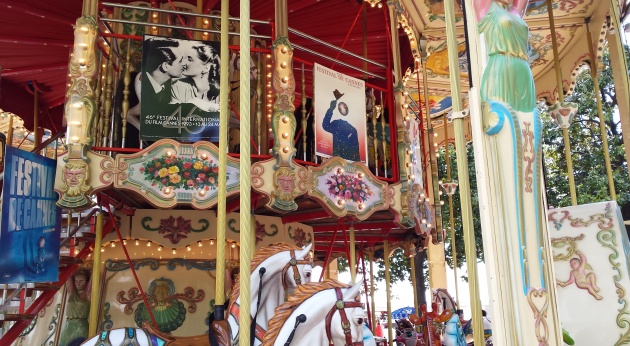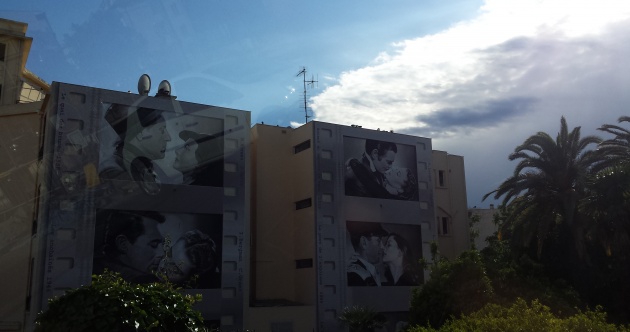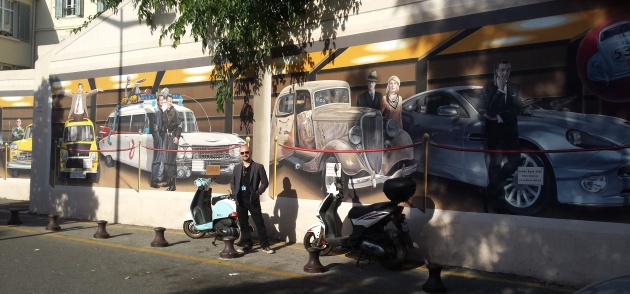 As you see, this was a complete day! More stuff coming soon...