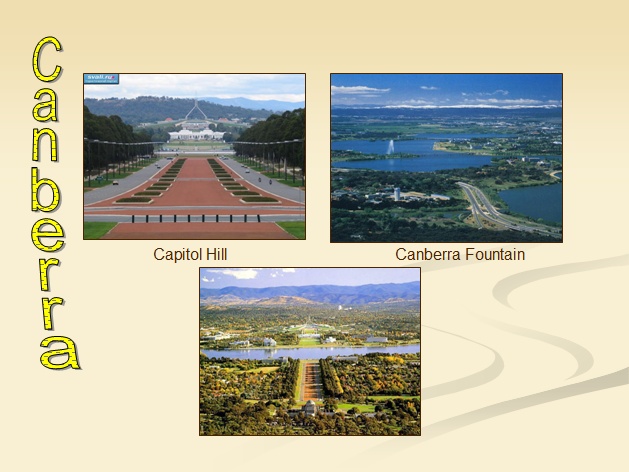 Canberra is the one of the finest city in the world.It is the capital of Australia.More than 310,000 people are living in Canberra.Capitol Hill in Canberra attracts people.Canberra Fountain is also famous in Australia.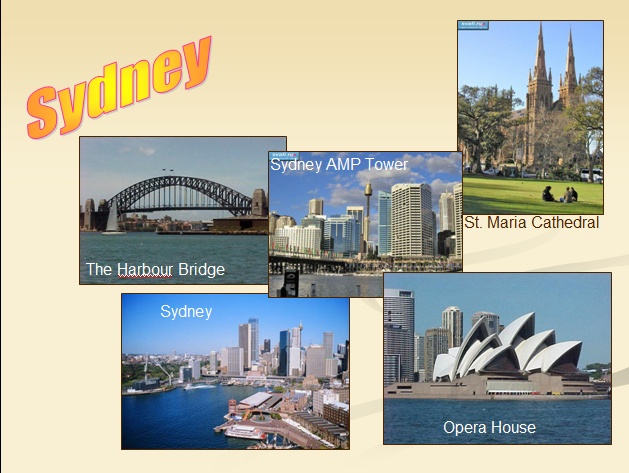 Sydney is the one of the largest city of Australia.It is the capital of state of the New South Whales.The Harbour Bridge, Sydney AMP tower and St. Maria Cathedral are the famous places of Sydney.Sydney's Opera House is famous all over the world because of different and beautiful design.It is the finest eample of engineering.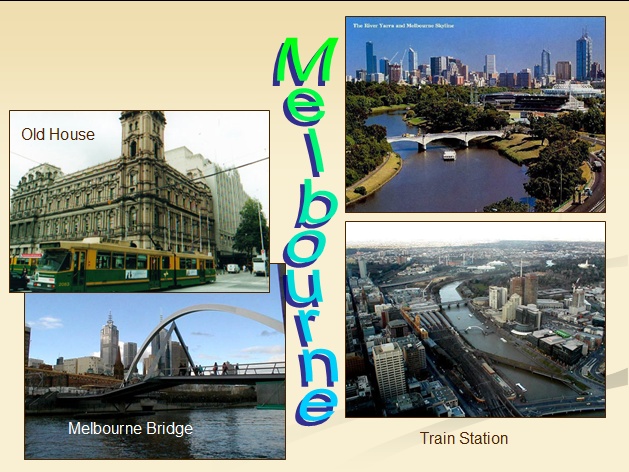 Melbourne is also one of the city of Australia and also capital of state of Victoria.Melboune is known to be the world's most livable city.The population of Melbourne is more than 320000.Old House,Melbourne Bridge and train station are famous places of the city of Melbourne.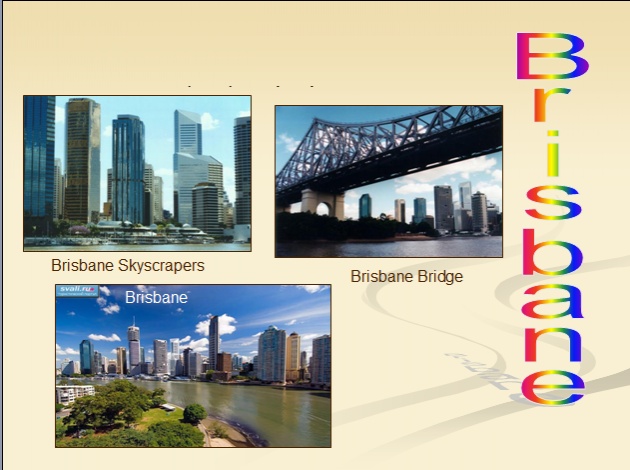 Brisbane is also the city of Australia.It is one of the business city and is famous for trading.It is the capital of state of Queensland.Brisbane also has vocation places.People came here through out the year.It is also a populated city.14 lac people lives here.Australia's tallest buidings are in Brisbane.These buildings are known to be Brisbane Skycrapers.Brisbane Bridge is also famous in Australia.
Adelaide is one of the most beautiful city in the world.It is the capital of state of South Australia. Victoria Square Fountain and Gold beach are famous places of Adelaide.It is an Industrial City.The population of Adelaide is about 11 lac.Perth is the capital of Western Australia.Perth is famous throughout the world because of its best climate.About 12 lac people lives here.King's Park and Perth Skycrapers are famous places of Perth.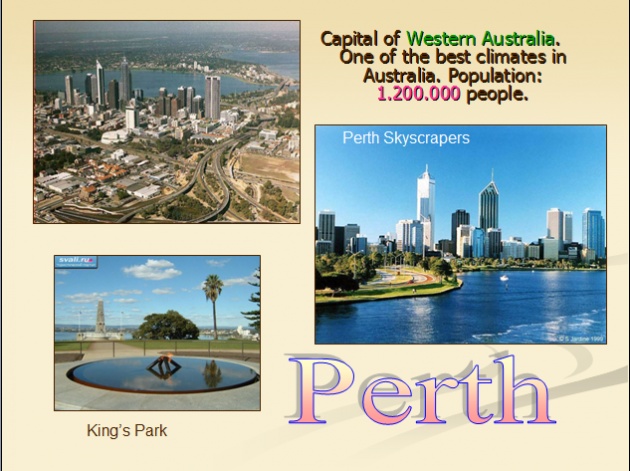 Hobart is the capital of State of Tasmania.Tasmania is an island-state.It is away from the rest of Australia.It is surrounded by water.Hobart is the coldest city of Australia where winters are very cold.It is also a historical city.Bay of Fires and Coles Bay are famous in Hobart. Lavender farm and a cave with the name of Remarkable Cave are also famous places of Hobart in Australia.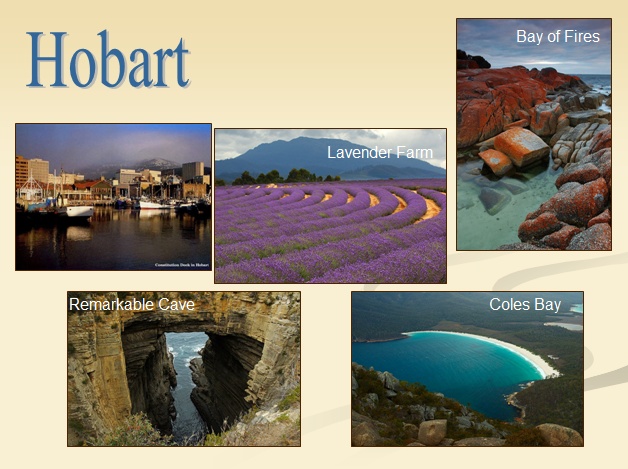 It is something about the capital cities of states and some of their famous places of Australia
****************************************************************************************************
Written by: Syed Jaffar Abbas
****************************************************************************************************