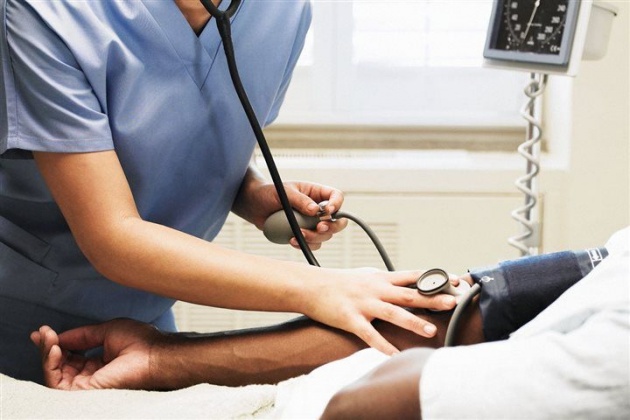 Career-changers find fulfillment, job security in nursing
(BPT) - Marquita Davis, a registered nurse, began her professional life as an early childhood educator. She cared for her students, shaping their minds and social development skills to prepare them for their future education. Years later, unforeseen life events inspired Davis to provide care in a new role, this time as a nurse.
"Teaching young children was rewarding," she explains. "I enjoyed the challenge of developing imaginative ways to engage with a young audience and prepare students for a lifetime of learning."
Davis' career path took a dramatic turn when her husband Gene, then only 34 years old, was diagnosed with a rare heart condition that required a transplant. She started working in a custodial role at the hospital where he was receiving care to bring in additional income.
"I spent significant time at the hospital working and being at my husband's bedside before he passed away," she reflects. "The level of care and compassion the nurses provided to my family inspired me to serve in the same capacity. Seeing the role they played in patients' lives sparked a desire to make a positive impact on health care."
For those considering a new career, nursing provides diverse, flexible career advancement opportunities. Employment options can range from full- or part-time, during the day, or at night. And unique specializations enable nurses to work in a variety of settings and locations, including rural or urban as well as inpatient or outpatient environments.
A nurse's role also is expanding to meet the needs of an evolving health care system. Nursing is among the top occupations for job growth through 2022, and the registered nurse workforce is expected to grow 19 percent by 2022, according to the Bureau of Labor Statistics. Additionally, the 30 million new patients who will receive health coverage through the Affordable Care Act will further increase demand for nurses.
Though challenging, the profession places nurses at the center of a patient or family's most intimate moments, and for many nurses, presents professionally fulfilling opportunities to make a difference in their lives.
"I was initially overwhelmed as I considered making a career transition," says Davis. "Once I saw the promise and stability nursing offered, I realized it was a smart choice and a natural fit. As a nurse, I could leverage the communication and education skills I developed as an early childhood educator, while serving in a role that could provide me with significant personal fulfillment."
In 2012, Davis returned to the classroom - this time as a student. She enrolled in the Bachelor of Science in Nursing (BSN) degree program at Chamberlain College of Nursing in Atlanta. "I researched several nursing degree programs but ultimately decided a BSN degree program would make me more marketable to employers because it was a requirement of many hospitals in my community," Davis says.
BSN-educated nurses like Davis are in demand. A 2013 national survey of deans and directors of U.S. nursing schools found that 59 percent of new BSN graduates had job offers at the time of graduation. Nearly half of hospitals and other health care settings now require incoming nurses to have a bachelor's degree in nursing, and 78.6 percent say they prefer BSN graduates.
Davis graduated from Chamberlain in June 2014, and is looking forward to fulfilling her dream of making a positive impact on the health care system by providing extraordinary care to her patients. "The support I received from my instructors throughout my nursing education strengthened my confidence and allowed me to make a smooth transition into the nursing field," she says.
She was recently accepted into the prestigious nurse residency program at Emory University Hospital in Atlanta. She will work in the pulmonary thoracic unit.
"I feel like I've come full circle," says Davis. "I spent many years in the cardiac unit with my husband. His nurses motivated me to enter this rewarding profession - and today I join them."