Last week I created a poll on my LinkedIn group Alex Nakone Films to find out which topics readers would like to see included on my blog. Although only a small amount responded, the poll indicated that most people are interested in reading about online film distribution. This brings me to this week's blog, 'Changing the Game' which refers to how traditional forms of film distribution such as going through an agency are fast being substituted for online platforms such as Film Annex.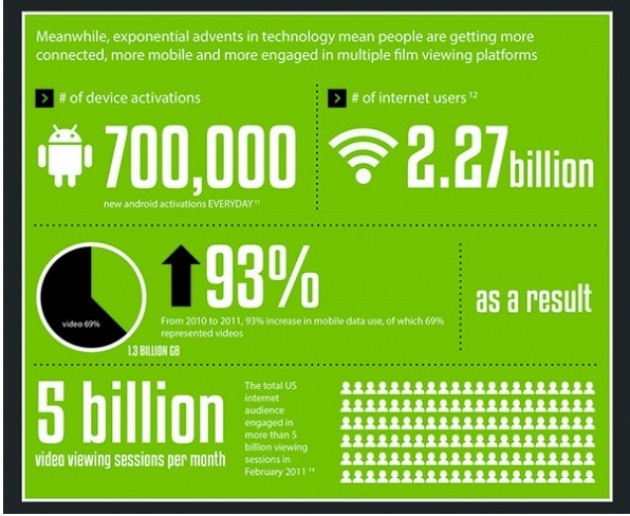 Source: http://visual.ly/advent-online-film-distribution
The above 'infographic' was created from 2012 statistics, however it indicated that there were 2.27 billion internet users, and a 69% increase in mobile data use in relation to videos. It also discovered that in the US alone, there were 5 billion video viewing sessions per month. As I'm sure you can agree, these numbers are huge; we are seeing a shift in not just film distribution but also media. New online and social media is fast becoming more popular than traditional means. But what does this mean for us as filmmakers?
After sitting down with Alex Nakone over the weekend, I learnt of his experience with traditional forms of distribution with his film Biotech 8 and how after going to the effort of entering it into festivals and being represented by a short film distribution company, the total monetary return was significantly less than what he has experienced with Film Annex.
In saying that however, not all forms of online distribution are extremely effective. Take the case of Chris Jones' short film 'Gone Fishing' – he wrote an article on his blog titled 'iTunes and Shorts International Royalty Report – What's the deal?'. In this article he explains that after ranking very high on the iTunes charts, a number of his online distribution channels took their relative commissions leaving him with very little.
This just shows how great a platform such as Film Annex is; there are very little platforms which operate to support the independent film industry and give revenues as a result. If you are reading this and are considering giving Film Annex a go, I encourage you to do so – what have you got to lose? I am curious if other filmmakers have had the same experience? What are your views in terms of traditional distribution methods versus the online distribution world?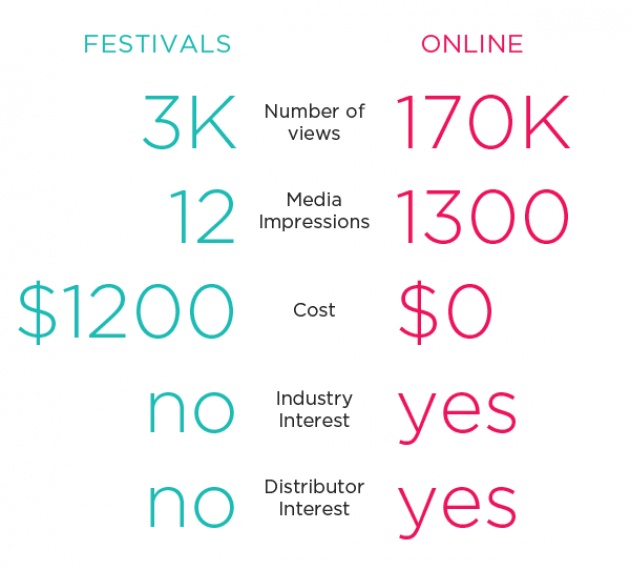 Source: Short of the Week  - The Thomas Beale Cipher 
** If you have enjoyed what you have read today and would like to share with your social networks, please refer to the various buttons above the title of the blog. These allow you to share on most major social media sites, and we would love to continue the conversation with a wider audience.
--------------------------------------------------------------------------------------------------------
This blog was written by Laura Hutton – Communications Coordinator for Alex Nakone Films. Laura's LinkedIn profile can be found here.