Brent Huff, the director of "Chasing Beauty - The Ugly Side of Being Pretty", sent me a message last week to make me aware of his documentary film, suggesting I watch it. I did, and I highly suggest for the parents of young girls and boys who are considering modeling as a career to see this ASAP. I'm not certain all 16 year olds who want to pursue the path of modeling may have any sense when it comes to the reality of this business. It appears from the outside as the most glamorous, fun and financially rewarding job on the planet. That's what the magazines and runway shows among other things are fantastic at glamorizing. In some rare circumstances for the lucky few, it absolutely may be. But the realities of the industry are very important to be aware of and a dose of personal experiences about the other not so pretty side of the business is sometimes necessary, and Brent delivers this in spades with "Chasing Beauty".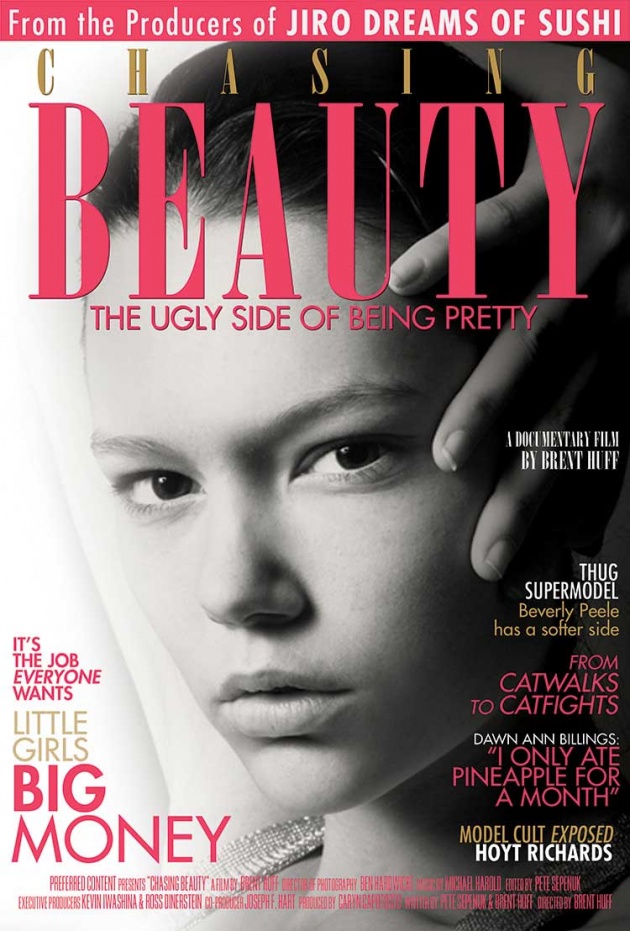 Brent and his producers did a fantastic job of presenting a host of different takes on the industry of beauty. Models, both successful and those starting out and also failing, model agents and bookers, photographers and makeup artists give a very personal and informed account of their relationship with the business. I didn't necessarily walk away totally disturbed at the industry and it's practices like I did when I viewed "Girl Model" which is documentary that follows a 13 year old Ukrainian girl who is scouted and sent to Japan on her own. BUT, if I had a kid I'd hope this wasn't something they took up.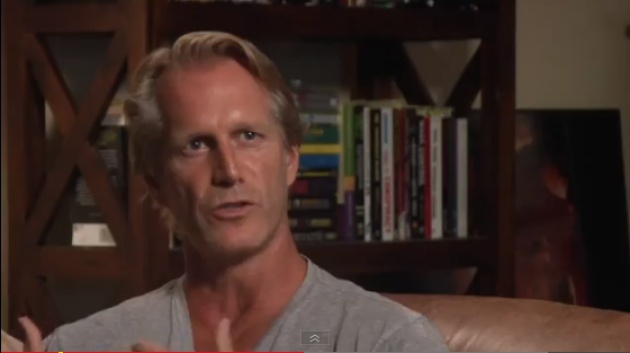 The main thing that hit home for me and I hope any potential model is that if you give this business a try, go into it with a sense of reality. Like any competitive endeavor there will be a very limited number of men and women who will first off find good representation and then after that hurdle, make a decent living to afford to live in say New York City or Milan. When you talk about the women who everyone knows by their first names alone; Gisele, Kate, and Christy for example, they're rare and odds are, you will not be one of them. Simply put, there's not a problem with that. Their genetics (look) first and foremost were what the industry wanted and they were in the right place at the right time to capitalize on it. The modeling industry is unforgiving and you need to be aware that another opportunity at some point will be better suited for you to take on. If you have a passion for beauty and fashion, these multi billion dollar industries will have something for you.
On closing if your passion is to be a model, give it a shot, but be smart and know when to pull the ripcord if it's not working out. And of course buy/rent "Chasing Beauty" and see what I'm talking about.