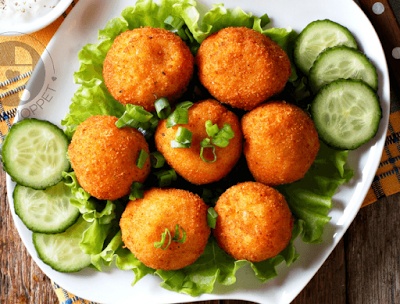 INGREDIENTS
1 carrot grated
1 capsicum finely chopped
10-15 French beans finely chopped
½ cup corns
1 cup cheese grated
Salt
Black pepper powder
¼ cup milk
4 tbsp all purpose flour
Bread crumbs to coat
METHOD
If you are using fresh corn remove the kernels from the cob and pressure cook them until tender.
If using frozen just boil them for 5-7 minutes.
Spred the corns on a kitchen napkin to remove any extra water on them.
Then put the corns in a grinder at just give a single blitz to it so that its just slightly crushed.
In a bowl mix all the ingredients except milk and bread crumbs.
Make small balls of this mixture and dip them slightly in milk.
Roll them in bread crumbs.
Deep fry.
Serve with ketchup or dip of your choice.