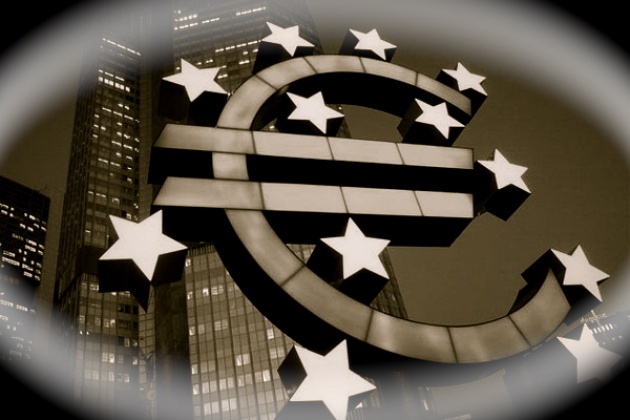 Austerity is killing European and global economic health? UN sees the Eurozone financial crisis as biggest global economic threat, and urged a change in course. In meantime, China has just stepped in to stimulate its own and thus perhaps at the same time save the world's economy. The results are still not possible to predict. However, China is proving itself the global economic pump when the US as well as Europe are stymied both in terms of political division over policy and financial room to maneuver.
Austerity is Killing European & Global Health:
China lowered its lending rates for the first time since 2008 in effort to stimulate its economy. Similarly, UN Report released yesterday (June 7, 2012) calls upon the Eurozone to stimulate its economy. "An escalation of the crisis could result in severe turmoil in financial markets and a sharp rise in global risk aversion, leading to a further weakening of global growth," according to the UN World Economic Situation and Prospects (WESP) 2012 mid-year update. "The severe fiscal austerity programmes implemented in many European countries, combined with mildly contradictory policies in others, such as Germany and France, carry the risk of creating a vicious downward spiral with enormous economic and social costs," It is a perspective we have been advocating even as many political leaders in Europe and the US urged a headlong plunge into austerity Read Blog for Film: "Austerity is Killing Jobs & Economic Health".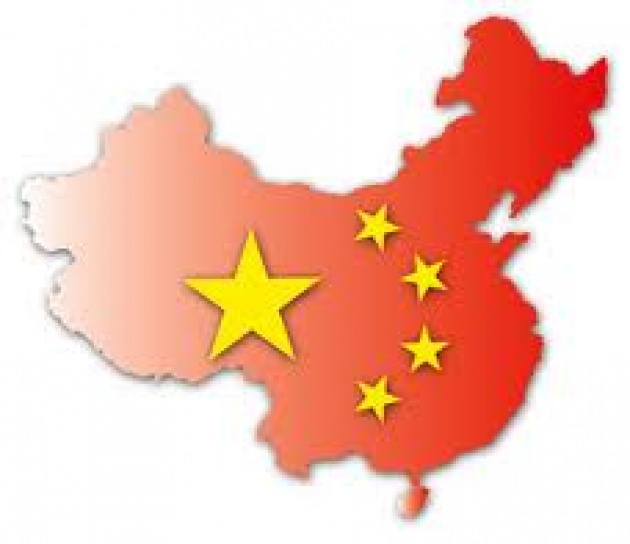 Change Course:
Produced by the UN Department of Social and Economic Affairs (UN DESA), the UN Conference on Trade and Development (UNCTAD) and the five United Nations regional commissions, the Report flags that most developed countries are still trying to recover from the 2008-2009 global financial crisis, and notes fiscal austerity measures aimed at ameliorating the debt situation are backfiring. The Report stresses that it is essential to change the course in fiscal policy and shift the focus from short-term consolidation to medium- to long-term fiscal sustainability. It also emphasizes that fiscal policies should be internationally coordinated and should support direct job creation and green growth.
Unemployment+:
High unemployment, deleveraging by banks, firms and households, and bank exposure to sovereign debts are also contributing factors to the economic downturn, the report says, noting that European countries in particular are struggling to overcome these weaknesses. The update warns that the situation in Italy and Spain currently poses the biggest danger for the euro area as the size of their debts would likely challenge the region's rescue funds. "The main fear is that Spain will slide deeper into recession, driving up its borrowing costs, leading to increased market turmoil and eventually requiring a bailout. This would leave insufficient funds available for Italy and renew speculation on a break-up of the euro area, further unsettling financial markets and triggering a downturn in global economic activity."
Critical Financial Sector Reforms:
In addition to a shift in fiscal policies, WESP recommends that monetary policies be better coordinated internationally, and calls for an acceleration of reforms in the financial sector. WESP projects that world gross product will grow by 2.5 per cent this year and 3.1 per cent in 2013, following growth of 2.7 per cent last year – slightly lower than the forecasts it presented in January.
Lost in all the data and fears may be an even more profound "danger." The US as well as Europe may have not only consumed the wrong medicine, but may be giving up global economic leadership to Beijing. Free market system led by an in effect still centrally managed economy is a bit of a contradiction; however the greatest tension may manifest itself as China may exert its economic might to promote its political, human rights, (Read our Blog for Film "Unprecedented Scrutiny of China Human Rights Record"). and even "expansionist" agenda (as the South China Sea and the Spratly Islands.)
Ambassador Muhamed Sacirbey - FOLLOW mo @MuhamedSacirbey


Facebook-Become a Fan at "Diplomatically Incorrect"








Twitter – Follow us @DiplomaticallyX







For many further current news event articles, see our popular video blogs at "International Financial Crisis" Channel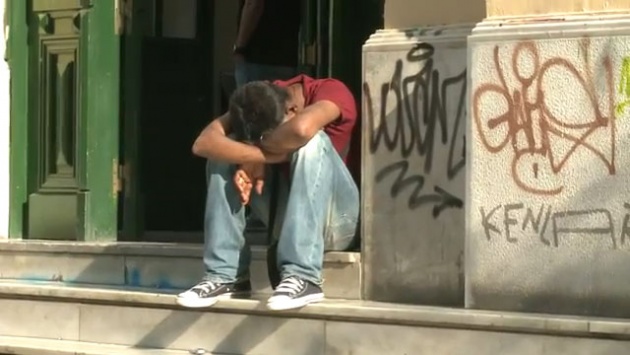 UN Report on Eurozone Dangers to Global Economy:
A report launched 7 June entitled «World Economic Situation and Prospects (WESP) 2012 mid-year update» notes that despite some scattered signs of improvement in recent months, the global economic situation is still challenging. The world gross product (WGP) has grown 2.7 per cent in 2011 and is projected to grow by 2.5 per cent in 2012 and 3.1 per cent in 2013. Projections are revised downwards as compared to forecasts presented in the WESP 2012 Report in January.
Released by UN DESA's Development Policy and Analysis Division (DPAD), the WESP report notes that the debt crisis in the euro area (especially in Greece) remains the biggest threat to the world economy. An escalation could trigger severe turmoil in the financial markets and a sharp rise in global risk aversion, leading to a contraction of economic activity in developed countries.
Following a marked slowdown in 2011, WESP warns that global economic growth will likely remain tepid in 2012 with most regions expanding at a below-potential pace. A further sharp rise in energy prices may also stifle global development.
Four major weaknesses continue to conspire against robust economic recovery: i) deleveraging by banks, firms and households, which continues to restrain normal credit flows and consumer and investment demand; ii) unemployment remains high, a condition that is both cause and effect in preventing economic recovery; iii) fiscal austerity responses to rising public debts deter economic growth and make a return to debt sustainability all the more difficult; and iv) bank exposures to sovereign debt perpetuate fragility in the financial sector, which in turn spurs continued deleveraging.
Even if further deepening and spreading of the debt crisis in the euro area can be avoided, economic activity in the European Union is expected to stagnate in 2012.
World trade growth will slow further to 4.1 per cent in 2012, down from 13.1 per cent in 2010 and 6.6 per cent in 2011.
The jobs crisis continues
Global employment remains the most pressing challenge. Employment-to-population ratios remain below 2007 levels, except in Brazil, China and Germany.
In the United States, despite recent improvements, the unemployment rate remains well above pre-crisis levels, at over 8 per cent. In the euro area, it increased to a historic high of 10.9 per cent in March 2012. It reached alarming heights in the debt-ridden euro area countries: in Spain it had jumped to 24.1 per cent in March 2012 (up 8.6 in 2007), 21.7 per cent in Greece (up from 8), 13.5 in Portugal (up from 8.5), and 14.5 per cent in Ireland (up from 5). In developing countries, in contrast, employment rebounded more strongly.
Policy recommendations
Breaking out of the vicious cycle of continued deleveraging, rising unemployment, fiscal austerity and financial sector fragility requires more concerted and more coherent efforts on several fronts of national and international policy making.
On the fiscal front, it is essential to change course in fiscal policy in developed economies and shift the focus from short-term consolidation to robust economic growth with medium- to long-run fiscal sustainability. Premature fiscal austerity carry the risk of creating a vicious downward spiral, with enormous economic and social costs.
Fiscal austerity has already pushed many European countries further into recession. This is particularly relevant for the debt-ridden euro area economies. Euro area countries have fallen back into recession, following fiscal retrenchment over the past two years. Clearly, the efforts at regaining debt sustainability through fiscal austerity are backfiring in low growth and high unemployment.