Chinese Cuisine at Malaysia Local Delight
Getting There
We arrived earlier in Malaysia than our cousin, so we were delighted when they touched down in KL that first night. Unfortunately, many of the food establishments in the metropolis have already closed for the day. Our cousin said we'd find our luck in Kuala Lumpur's Chinatown, and she was right.
Not that chinatown's still beaming with life past midnight. Almost all stalls were already closed, but we lucked out when she spotted a still open eatery along the outskirts of the said area. The joint was called Malaysia Local Delight.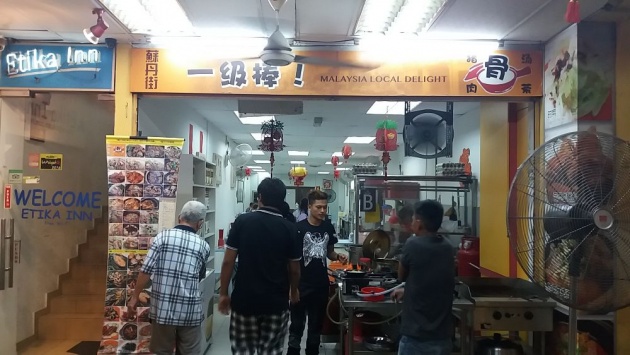 Photo credit: lapiz-lazuli
You might be surprised that the small restaurant doesn't really offer Malaysian cuisine, rather a menu stemming from Chinese roots (it's in Chinatown anyway). Technically, though, it can still be called Malaysian because there are many Malaysians with Chinese ethnicity, but you won't find coconut rice or Nasi Lemak in this joint. Sino-Malay perhaps?
First Look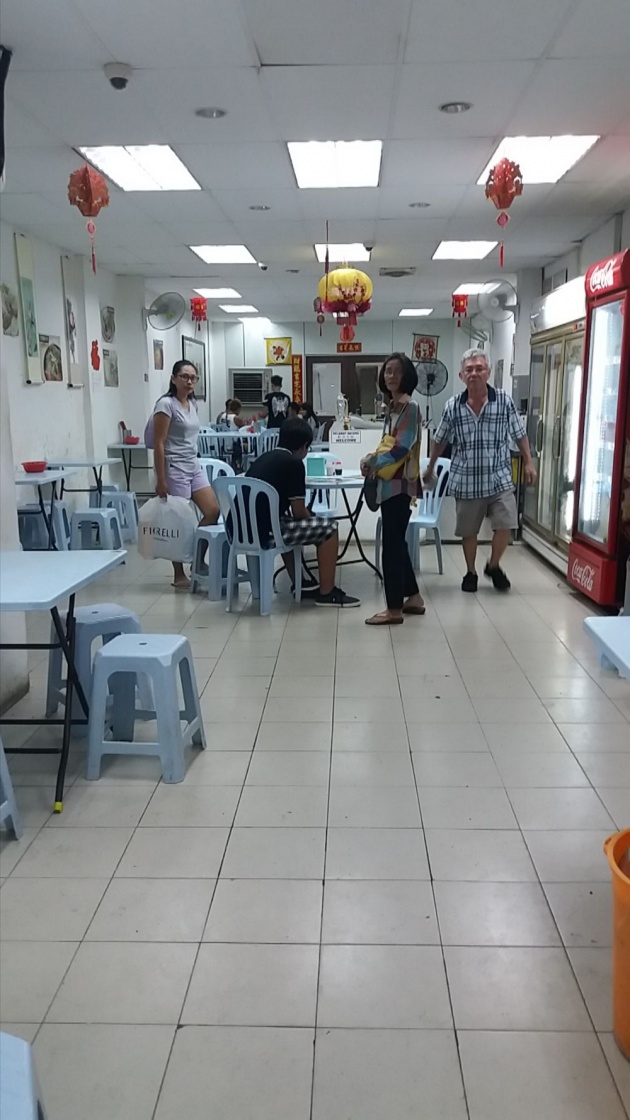 Photo credit: lapiz-lazuli
At first glance, it looks like a low-key student cafeteria: cheap price, non-intimidating, busy vibe. I can't say much about the interior because I think it only thought to have a cooking spot, a paying area, a small restroom, and enough tables and chairs to fill up the room, without taking into account grandeur.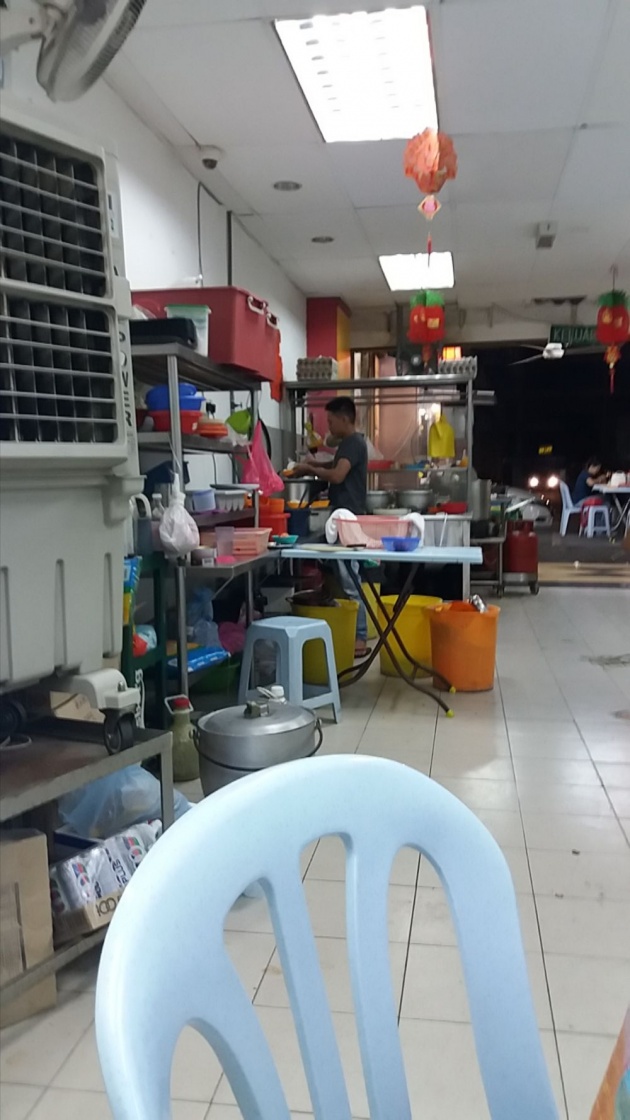 Cooking Area. Photo credit: lapiz-lazuli
Anyways, I'm pretty cool with that because after all, we came for a comfortable seat and a nice meal, which Malaysia Local Delight delivered. The temperature inside was cool when we dined; I just don't know if it gets uneasily hot enough inside during peak hours. The entrance had no door or windows, not even some kind of walling, so I guess that adds up to its cooling system?
Video credit:
lapiz-lazuli
Food and Drinks
Pork Leg Black Vinegar Sauce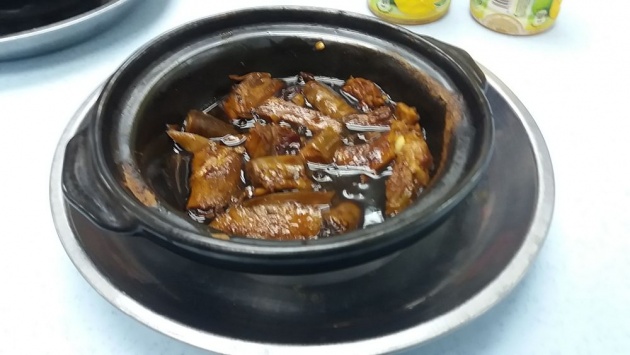 Photo credit: lapiz-lazuli
As far as I remember, my cousin ordered this Pork Leg Black Vinegar Sauce. But as our trend on dining out with relatives, we get to share food freely. It's not like the regular Pork Adobo of the Philippines, but more like a soy sauce-vinegar clash with a much bigger (emphasis) ratio of soy sauce. I didn't taste sourness at all; it was outright savory. Good thing there's service water—it was bottomless and for free! My kidneys thanked me for it.
Ginger Braised Duck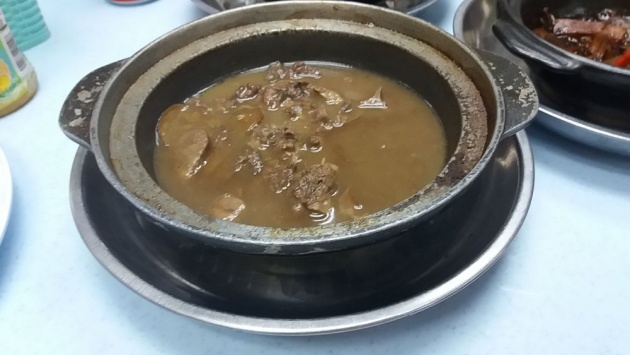 Photo credit: lapiz-lazuli
Chinese cuisine is without its "Peking order," so my mom and I ordered this on the menu (knowing how little both our tummy's load capacity, we often share a bowl/plate of food). I wasn't really surprised that it's very flavorful because "Chinese food" means there's a heavy dose of MSG on each meal. Anyway, this Ginger Braised Duck has a similar taste to our country's Papaitan. It has a slightly bitter kick but it blends with the saltiness from the seasonings.
Roasted Pork Fried Long Beans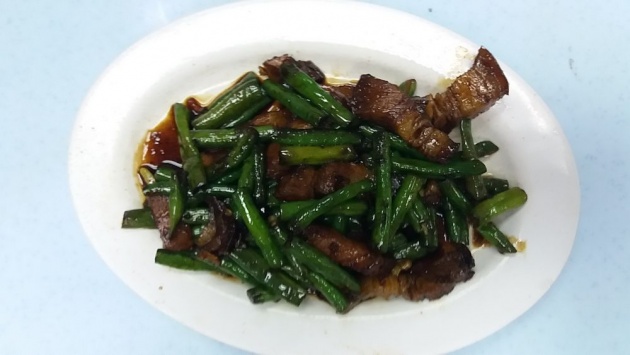 Photo credit: lapiz-lazuli
I was also surprised by my cousin once removed as this Roasted Pork Fried Long Beans was his order. He is, through and through, a meat person so I was personally a bit happy that he ordered a plateful of greens (although it had few pork bits in it). If I recall correctly, I tried a few bites and wasn't impressed nor unimpressed. It was just so-so, but my "nephew" ordered another serving so I guess it tasted great for him.
Nyonya Salmon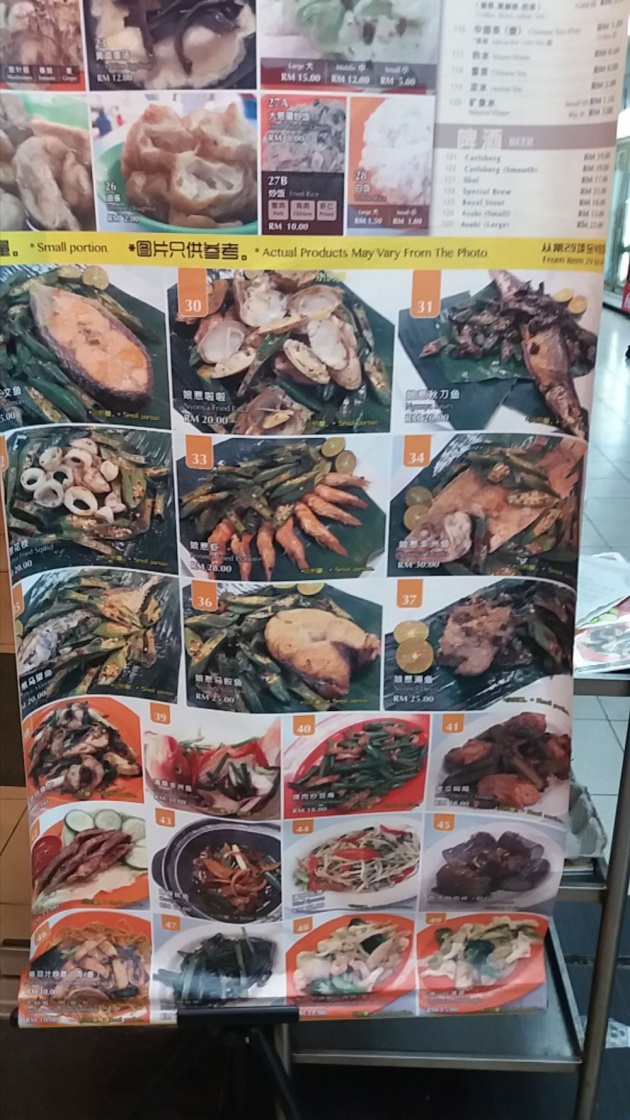 Menu with the Salmon meal. Photo credit: lapiz-lazuli
Sorry if I forgot to take a picture of this delectable delight. It seems it was pretty good according to my peers that I've forgotten to capture even a wrecked-with-hungry-forks version of the order. My sister picked this Nyonya Salmon and from the looks of it, the pinkish color exhumes freshness (I mean, it can't be food coloring), and the flesh was very tender. This was probably the hit among our orders.
Pork Something Something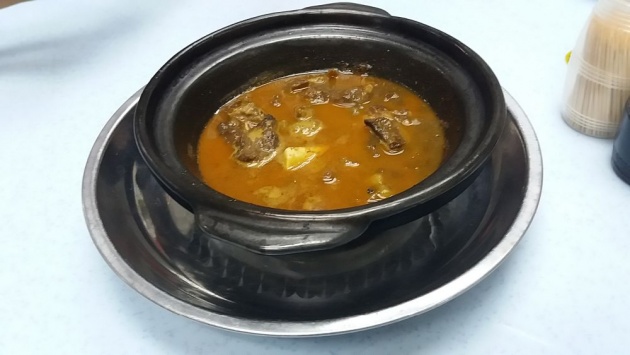 Photo credit: lapiz-lazuli
Sorry, I totally forgot the name of this viand. It was also impossible for me to look for it on the menu I captured because it doesn't pair up with any color or look on the menu. Up to this day, I'm still wondering what food this is. But I can tell what this tastes like: very spicy. I also remember that this is pork, but the actual name (or the number) still eludes me.
Bowl of Rice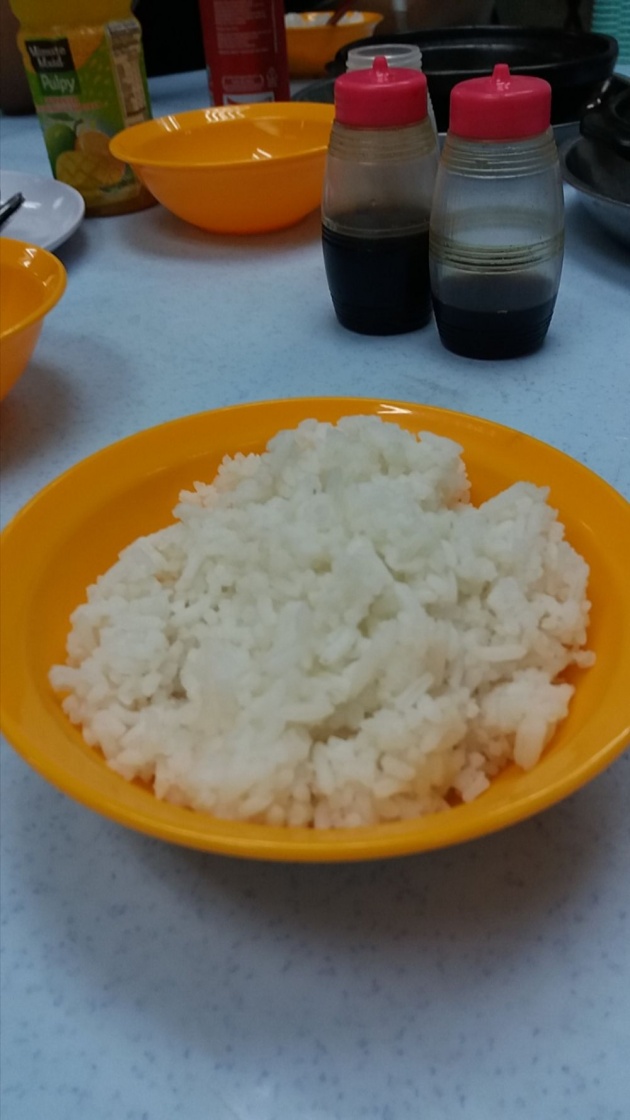 Photo credit: lapiz-lazuli
We Asians love our rice so this was a no brainer order on our list. It was so-so, but the portion size was so small, we requested for seconds. You also eat on this tiny bowl so it takes a little getting used to. Good thing they have spoon and forks—aside from the reusable chopsticks, so eating rice was less time-consuming than using those two rods.
Beverages
I think their only serve beverages on a bottle or can, like bottled water (if you're too sensitive to tap water), bottled juice, canned soda, etc. They also serve booze but my cousin said it was pricier because Malaysia is mostly Muslim country. Their beverages come straight from their beverage refrigerator so you'll find them refreshing and reassuring.
Service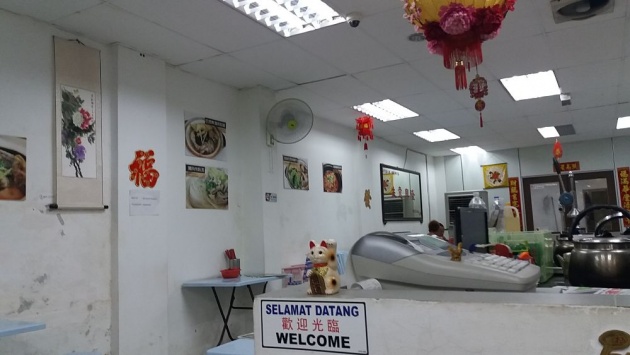 Photo credit: lapiz-lazuli
I thought there's a big hurdle because of the language barrier, but I was wrong because the cashier (who also looks like the owner) seems used to this kind of setup. We ordered according to the number on the menu, or pinpoint what we like and when it was time to pay, he just pulls out his notepad and sums up the total amount. It was a no fuss transaction, plus he wasn't rude or anything.
I even asked in carabao English (I'm not a proficient speaker (anymore?)) the address of their eatery for "teksi" purposes and we came at a clear understanding.
Impression
Video credit:
lapiz-lazuli
Malaysia Local Delight is your eating spot if you happen to get hungry in Kuala Lumpur in the middle of the night and want to eat something Chinese. Just note that they don't serve dim sum or anything with noodles but a meal of viand and rice with some vegetable side.
It is cheap looking with a cheap price, but the quality of food is not really cheap. You may find that you'd want a bit of lamb, salmon or even duck when you taste one of their recipes, served hot and ready to eat. Just sip that water enough to counteract all that MSG junk rumored to be rife in every Chinese cuisine.
Related Topics:
A Tale of Two Accommodations in Malaysia
Country Day Tour in Kuala Lumpur
A Little Taste of Cafe:In House
Thanks for viewing and buzzing!
Disclaimer: pictures, videos and write up are originally shot/written by lapiz-lazuli, unless otherwise stated. Views and opinions on this blog post are truthful, but subjective, and are not influenced by sponsorship of any sort.