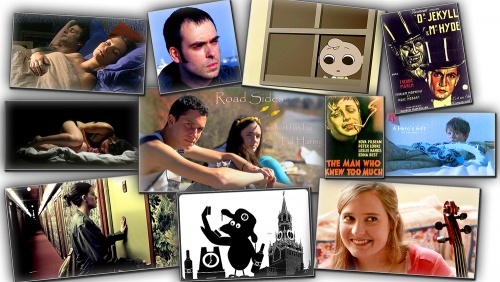 ---
We are currently choosing our featured content for the following weeks. You too can be part of this newsletter! All you have to do is to upload some great films and have a complete profile with blog posts. So contact us at info@filmannex.com and tell us why we should pick you to be the next one on our homepage!
Watching a couple of Hitchcock movies last week put us in the mood for some good old classics. So why don't you join us as we tune into our
Classic Movies Web TV
. You'll find some Charlie Chaplin masterpieces like
The Tramp
, while discovering the work of more recent filmmakers like Abel Ferrara.
The Driller Killer
anyone? Fans of Russian cinema won't be disappointed either. We bring you several celebrated series from the 70's and 80's. Want more? Meet your inner hero by watching old movie serials like Zorro, Tarzan, and Ace Drummond. All you have to do is choose!
His movies are recent now, but they may become classics one day.
Grzegorz Jonkajtys
came to us last year with
The Third Letter
, an award-winning short film which immediately joined our list of favorites. In this movie, Jonkajtys transports us to a maybe-not-so-far future where health care issues have become quite scary. Whether they are features or animations, his films are creative and full of suspense. No wonder he has worked on movies as Sin City and Pan's Labyrinth. He's definitely a filmmaker to keep an eye on!
And, as always, here are our 9 favorites of the week:
A Hero's Gift
by Phil Vaira
The Man Who Knew Too Much
by Alfred Hitchcock
Last Time In Clerkenwell
by Alex Budovsky
Son Esquisse (Sunflower)
by Cineuropa
Roadsides
by Tal Haring
A True Love
by Talenti Productions
Play With Me
by Vancouver Film School
The White Dress
by Vincent Vesco
Venus
by Chivteam
Stay tuned for more on
Facebook
and
Twitter
.
The Film Annex Team