Coca-Cola: is a corbonated soft drink .It is produced by The Coca-Cola Company of Atlanta, Georgia
and often referred as Coke ( a registered trademark of the Coca-Cola Company in United States since March 27, 1944) .

Coca-Cola was bought out by businessman Asa Griggs Candler, whose marketing tactics led Coke to its dominance of the World Soft Drink market throughout the 20th Century.

The name refers to two of its original ingredients Kola nuts and Coca leaves.The current formula of Coca-Cola remains a trade secret.

History: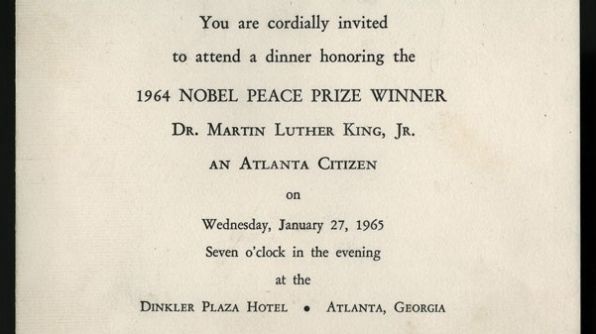 In 1892, Candler set out to incorporate a second company, " The Coca-Cola Company".Candler had gained a better foothold on Coca-Cola in April 1888. he nevertheless was forced to sell the recipe he had under the names of "Yum Yum" and "Koke". This was while Charley Pemberton was selling the elixir, although a cruder mixture , under the name Coca-Cola.

On August 16, 1888, Dr. John Stith Pemberton suddenly died, Asa G. Candler the decided to move forward to attain his vision of taking full control of whole Coca-Cola Operation.

Candler is said to have quickly to purchase the rights to the name of Coca-Cola from Pemberton's Son Charley right after death of Dr. Pemberton's death. One of several rumors was that Candler bought the title from Charley's mother in $300. .Eventually Charley Pemberton was found on June 23, 1894.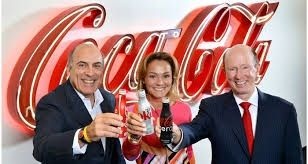 In Charles Howard Candler's 1950 book about his father, he stated , " On August 30, 1888 He ( Asa Candler ) became the sole proprietor of Coca-Cola , a fact which was stated on letterheads , invoice blanks and advertising company.
In 1914, Margaret Dozier, as co-owner of the original Coca-Cola company in 1888.

On September 12,1919 , Coca-Cola Co. was purchased by a group of investors for $25 Million and reincorporated.
In December 1919, Coca-Cola Enterprises merged with the Johnston Coca-Cola Bottling Group, Inc.
Origins of Bottling:
The first bottling of Coca-Cola occured in Vicksburg, Mississippi at the Biedenharn Candy Company in 1891.The owner of the bottling works as Joseph A. Biedenharn, the original bottles were Biedenharn bottles.
In 1899, Chattanooga became the site of the first Coca-Cola bottling company.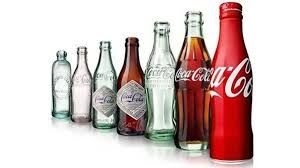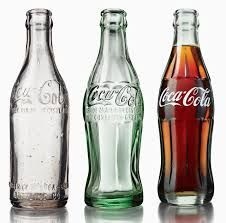 20th Century Advertisement:
The first out door wall advertisement that promoted the Coca-Cola drink was painted in 1894 in Cartersville Georgia.By the time on its 50th anniversary the soft drink reached the status of a National Icon in the U.S.A.
Production:
Ingredients
Carbonated Water
Sugar
Caffeine
Phosphoric Acid
Caramel Color
Natural Flavorings
A typical can of Coca-Cola ( 355 ml ) contains 38 grams of Sugar, 50 mg of Sodium , 0 grams of Fats, 0 grams of potassium and 140 calories.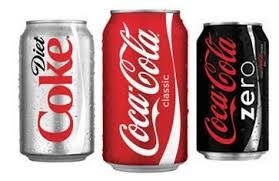 Use of Stimulants in Formula:
When launched, the Coca-Cola two key ingredients were cocaine and caffeine. The cocaine was derived from the coca leaf and the caffeine from kola nut. The K in Kola was replaced with a "C" for marketing purpose.
Logo Design:
The Coca-Cola design was created by John Pemberton's Bookkeeper in 1885. The writing style used, known as Spencerian script was developed in the mid 19th Century.

Types of Bottles: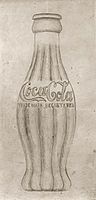 Earl R. Dean original 1915 concept drawing of the contour Coca-Cola bottle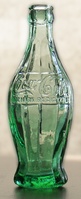 The prototype never made it to production since its middle diameter was larger that its base.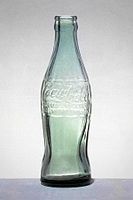 Final production version with slimmer middle section.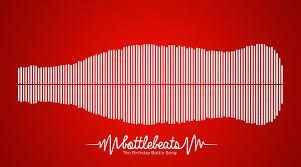 Brands:
Coca-Cola is now dealing in other products of soft drink as well , which are also famous in all over the world and people love to use the products of Coca-Cola Company and much satisfied from them.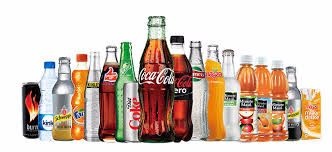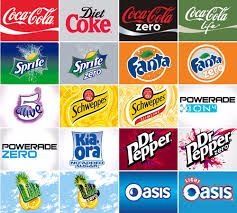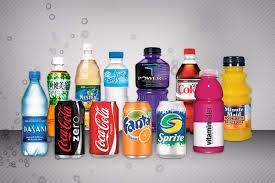 Advertisement of Coca Cola:
Coca-Cola TV Commercial 2015......#Bidaai
Coca-Coal TV Commercial 2014..........#Rikshaw
Coca-Cola TV Commercial ............# Borderline
Animation TV Commercials of Coca-Cola:
Coca-Cola Holiday Commercial 2013....Puffin
Coca-Cola TV Commercial 2012 .....#Catch Sturring Ne-Bear
Coca-Cola Song:
Holiday Campaigns:
The " Holidays are coming!" advertisement features a train of red delivery trucks with the Coca-Cola name and decorated with Christmas Lights .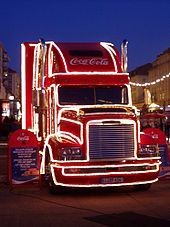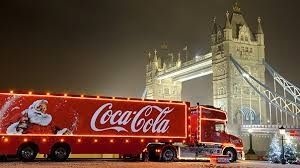 Sports Sponsorship:
Coca-Cola was the first commercial sponsor of the Olympic games, at the 1928 games in Amsterdam.In 1978 ,Coca-Cola has sponsored The FIFA World Cup.Coca-Cola has a long history and strong relationship with the sports marketing.Coca-Cola also was one of the official sponsors of the 1996 Cricket World Cup held on the Indian subcontinent.Still now a days Coca-Cola is the most popular sponsorship in different sports around the world and in every category.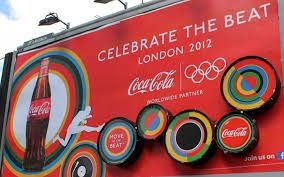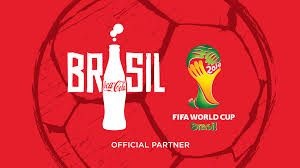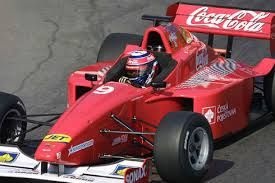 People's Overview About Coca-Cola:
People of any country love to drink Coca-Cola as they preferred the first in soft drink and they loved to take in their dinner or launch even in parties , birthday, holidays vacations, or even with their most likely programs.Most of the people who are teenagers love to have Coca-Cola with themselves and love to make somethings which people love to see and hear .
Coca-Cola Brotherhood.........
Criticism:
Coca-Cola has concerning variety of issue such as health effects, environmental issues and business practices,Its products have been subject to criticism by the various groups , consumers group and watchdogs since the early's 2000.
Social Helps:
In 2012, Coca-Cola is listed as a partner of RED Campaign, with the other brands as well such as Nike, Girl, American Express and Converse.The campaign mission is to prevent the transmission of the HIV from mother to the baby 2015. The campaign is fighting for HIV free Generation.