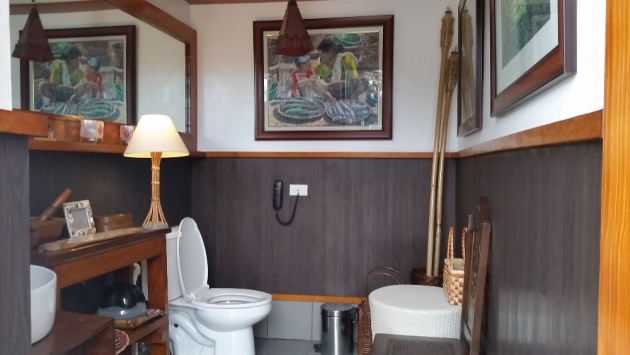 You won't expect to see this kind of comfort room specially that it is just in a specific gasoline station but thanks to that public figure who had made this comfort room famous and I had indeed found a time to seek for it. Although the one in his video was actually in Bohol, as per the people who had commented in that video, there's one more comfort room like it in Cebu and I was able to find it finally.
So if you look at the outside part of the comfort room, it's just a simple comfort room: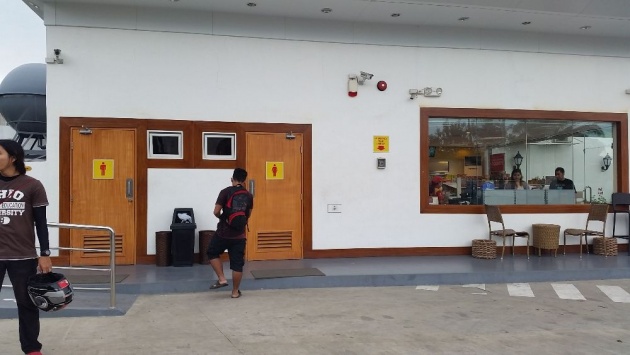 But once you go inside, you'll definitely smell a minty kind of flavor then it's super clean, it has a lots of paintings and some native stuffs as well. A huge mirror as well in the wall. Some magazines and newspaper too.
I was also surprised when I learned that it is a wifi zone area! The gasoline boy who had entertained us told us that they are maintaining its cleanliness and beauty. They also have a lot of visitors, guests who are from different citizens to check the comfort room.
The owner is also the owner of the same shell station in Bohol.