Release of Christian pastor charged with apostasy has been welcomed; however, arrest and detention of many others continues to be of concern according to the UN's two human rights experts: Special Rapporteur on the situation of human rights in Iran, Ahmed Shaheed, and the Special Rapporteur on freedom of religion or belief, Heiner Bielefeldt. They called on Iranian authorities to "ease the current climate of fear in which many churches operate, especially protestant evangelical houses of worship."
(Below UNSG Ban Ki-moon during recent visit to Iran)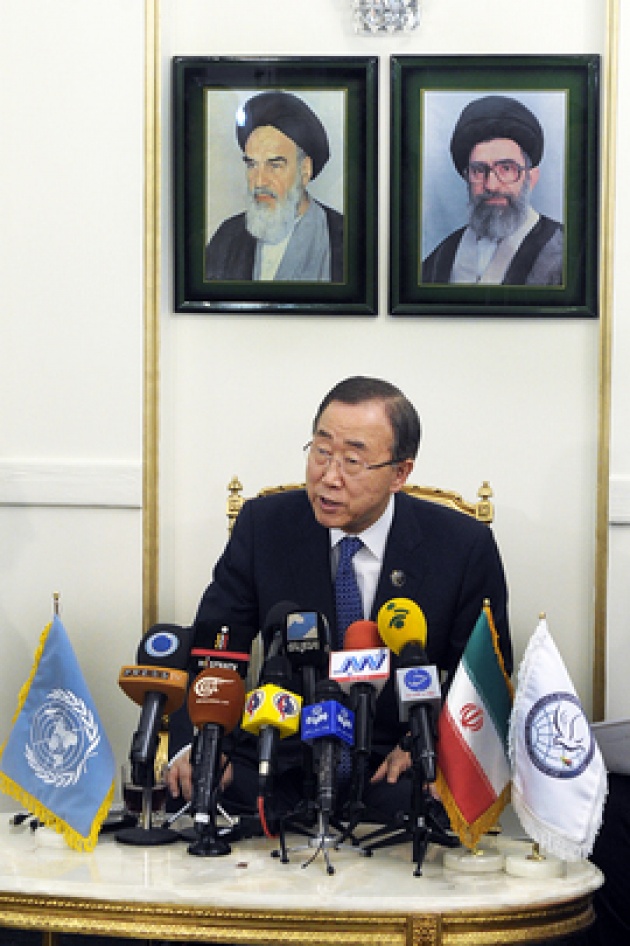 Right to Conversion, change religions, is an inseparable part of freedom of religion or belief as enshrined in the Universal Declaration of Human Rights and the International Covenant on Civil and Political Rights. Mr. Shaheed (UN Photo below) welcomed the acquittal and subsequent release from prison earlier this month of Pastor Youcef Nadarkhani, who spent three years in prison for charges that, in his view, do not qualify as offenses in Iran's current Penal Code. Mr. Ahmed offered that while the Iranian judiciary is to be commended for its decision to release Mr. Nadarkhani, "questions remain as to why he spent three years in prison apparently for practicing his religion," a right guaranteed in Iran's Constitution and in the International Covenant on Civil and Political Rights, which the country ratified in 1975. "State Religions Risk to Minorities & Democracy".
Apostasy or Evangelism:
Mr. Nadarkhani was arrested in October 2009 on charges of apostasy. In September 2010, he was found guilty and sentenced to death on charges of apostasy and evangelism, following a trial in which the guarantees of due process of law had not been properly applied, according to Mr. Shaheed. The sentence was upheld by the Supreme Court, with the caveat that unless the accused renounced Christianity, he would be executed by hanging. In early September 2012, Iranian judicial authorities reduced Mr. Nadarkhani's charge to 'evangelizing Muslims,' and his sentence to three years, which he was credited with having already served.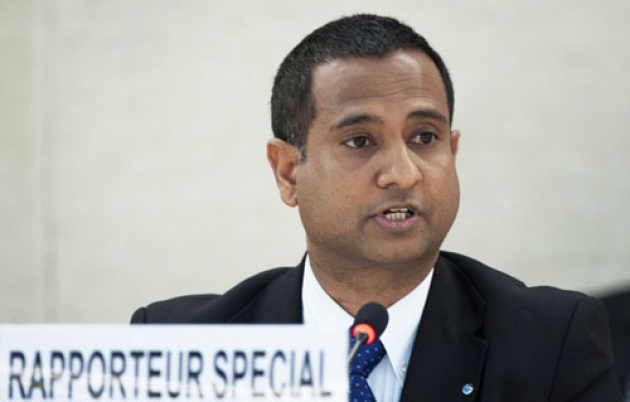 Many Remain Detained for Religious Views/Beliefs?
Based on his own interviews and reports from various non-governmental organizations, Mr. Shaheed estimates that over 300 Christians have been arbitrarily arrested and detained throughout the country since June 2010, and that at least 41 individuals were detained for periods ranging from one month to over a year, sometimes without official charges.
International & Islamic Principles Support no Coercion:
"Scores of other Christians appear to remain in detention for freely practicing their religion. Churches continue to report undue pressure to report membership, in what appears to be an effort to pressure and sometimes even detain converts, despite articles 13, 14, and 26 of the Iranian Constitution which protect the rights of Christians and others." Mr. Bielefeldt pointed out that Iran possesses the basic legal framework to guarantee Christians, as a group, the right to freedom of religion, and should ensure that this right is granted in practice. Mr. Bielefeldt also called for the protection of other religious minorities such as the Baha'is, Yarsanis, Dervishes and other religions, faiths or beliefs not recognized by the Iranian Constitution. Read "Can Religion Bring Humankind Together?". (We have also written extensively at Diplomatically Incorrect of other situations of religious bigotry and/or intolerance, from Bosnia to Myanmar, to bigots in the US where Muslims are victimized – Read: "Alliance of Hate-Exposing the Haters Who Echo Each Other Across a Divide They Erect").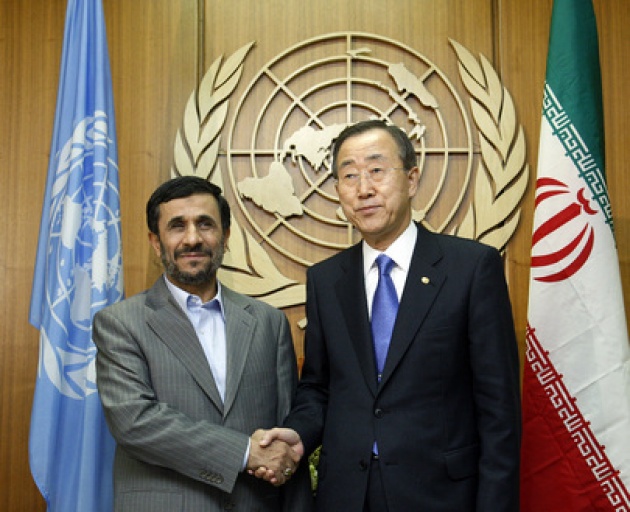 Freedom of religion is a fundamental part of any just as well as progressive society. Pursuing and punishing apostasy is not different than coercion in belief, a principle also specifically disapproved by Islam. Thus, while the UN Special Experts address this from perspective of international law and Iran's multilateral commitments, the same results would be reached on basis of Islamic principle: freedom to believe, or not, is the first principle of faith.
The UN Experts Full Statement is Linked:
Ambassador Muhamed Sacirbey - FOLLOW mo @MuhamedSacirbey

Facebook-Become a Fan at "Diplomatically Incorrect"







Twitter – Follow us @DiplomaticallyX







Read More Diplomatically Incorrect Blogs http://diplomaticallyincorrect.org/blog_posts