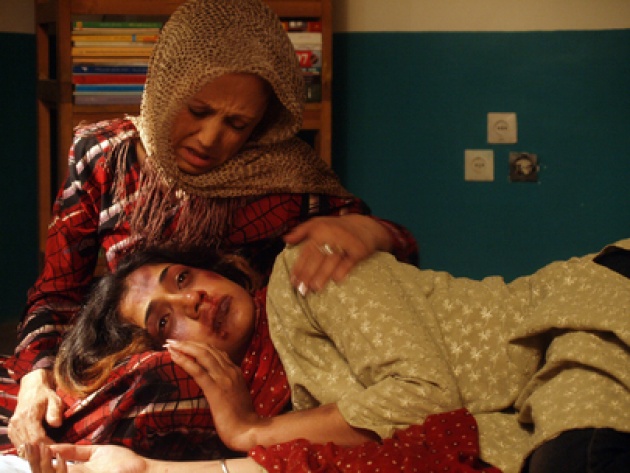 "Police Taking Action to Combat Violence Against Women and Girls in Afghanistan" is a new initiative launched this week by the UN Office in Afghanistan in coordination with both international and domestic partners. The immediate focus is to support and improve capacity of the police officers, who would subsequently ensure rights of the victims, but the intended beneficiaries are women/girls who have been targeted and borne so much of the burden during the ongoing conflicts in Afghanistan for the last three plus decades. "This awareness campaign is part of a long-term commitment between UNFPA, EUPOL and the Ministry of Interior Affairs in order to improve the situation relating to violence against women in the country, particularly focusing on the training of police and prosecutors to prevent gender-based violence and extend all possible legal and humanitarian assistance to the victims," said Dr. Laurent Zessler, UNPFA Afghanistan Representative, while addressing the ceremony. See our Blog for Film: "UN Women's Affair Head Murdered in Afghanistan". (Top UN Photo is from Afghan TV program aimed at raising awareness and empathy regarding violence against women)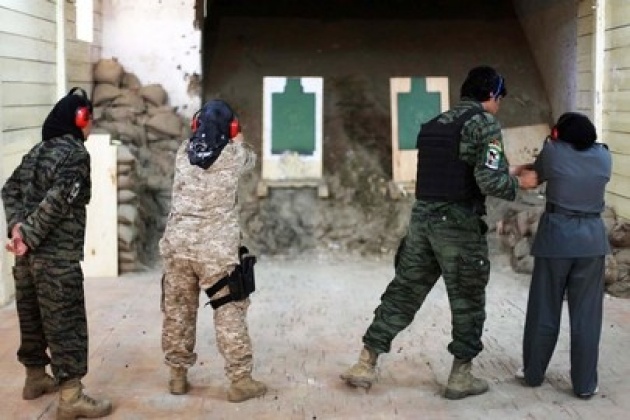 Breaking Silence on Violence against Women/Girls:

"All the measures should be put in place in order to have the field police officers well equipped in order to address cases of violence against women and girls throughout the country," advocated Dr. Zessler. (Immediately Above & Below UN Photo is Afghanistan training for female police 0fficers)

According to Gen. Mirza Mohammad Yarmand, Deputy Minister for Administration in the Ministry of Interior: "significant progress" has been made in combating violence against women and girls. He offered the following statistics:
---165 units for solution of family problems have been set up throughout the country at the police station level;
---staff in the Gender and Human Rights Unit of his Ministry has been increased to 477;

---475 suspects have been tried under the Afghan laws for crimes against women/girls.
Also See our Film for Blog: "Afghan School Girls as Targets or Source of Hope"
Critical Training/Assistance:
Karl Ake Roghe, EUPOL (EU Police Assistance Program in Afghanistan) Head of Mission said the European Union is engaged in a series of projects aimed at assisting the development of both police and Attorney General's Office in fighting targeted violence against women. "These projects include providing training and mentoring our Afghan counterparts on elements such as investigation techniques, victim friendly interviewing, crime scene investigations, evidence collection and forensic examination." See our Blog for Film – "Empower Afghan Women to Shoot Back with Knowledge & Political Authority"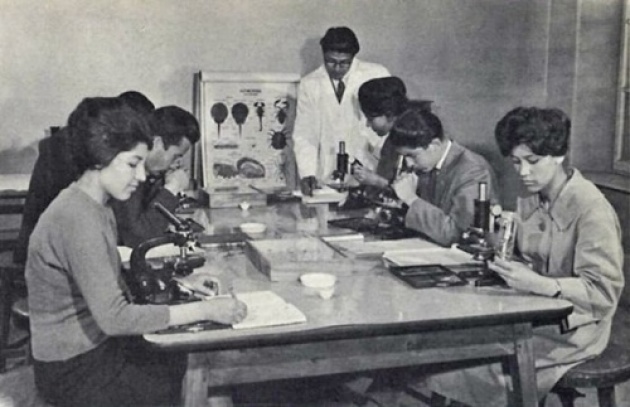 New & Specialized Prosecution"
The Deputy Attorney General in Administration and Public Affairs, Abdul Wakil Amini, offered that special prosecution offices for elimination of violence against women would be established in 34 provinces of the country by the end of next year. He asserted that during the last two years, 1,370 cases of violence against women were handled by the Special Prosecution on elimination of violence against women within the structure of Attorney General's Office, out of which majority were decided by the courts. See our Blog for Film:"Will Women Lose in Afghanistan Again?

How About Empowering Women & Changing the Mindset in Afghanistan:
The role of women/girls in Afghanistan society is not grounded in deep seated religious and/or cultural traditions. Rather, there has been a regressive trend since the series of invasions starting with the Soviet occupation of the late 1970's. (Black & White Photos Reflect an Afghanistan from 40-50 years earlier before Soviet occupation and serial conflicts). One of the greatest obstacles of progress is the view advocated by some reactionary leaders in Afghan society as well as the Taliban, that outsiders are trying to alter Afghan religious/cultural tradition. Perhaps after those three plus decades of internal chaos and conflict most Afghanis, men and women, do not even recall a more open Afghanistan. See our Recent Blog after Beheading of 17 Young Afghans: "Is it Possible to Negotiate with the Taliban".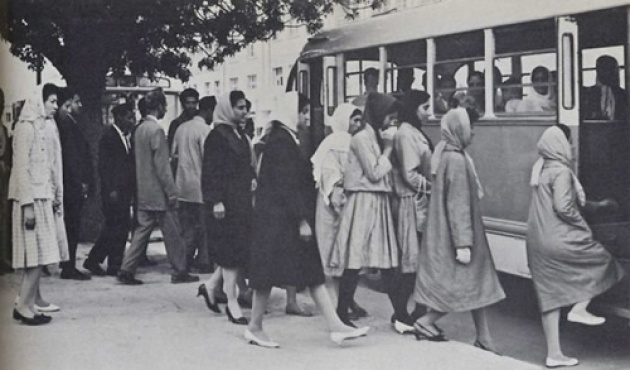 Leadership of both women and men is necessary to bring Afghan society back. In this context the message of the Chairman of Parliamentary Committee on Women's Affairs in Wolesi Jirga (the Lower House), Fawzia Kofi's message is important: "It is not necessary that only the victim of violence report the complaint, it is the duty of every individuals to report to police if they see any case of violence against women." Ms. Kofi stressed raising public awareness on elimination of violence against women and better planning to deal with the root causes of violence such as poverty, conflict and perceived customs. In the end perhaps empowerment of women is the most direct and effective tool: "The female police should not be used only for body search but should be appointed on key positions within the structure of Ministry of Interior."
Also see more at Afghanistan Development TV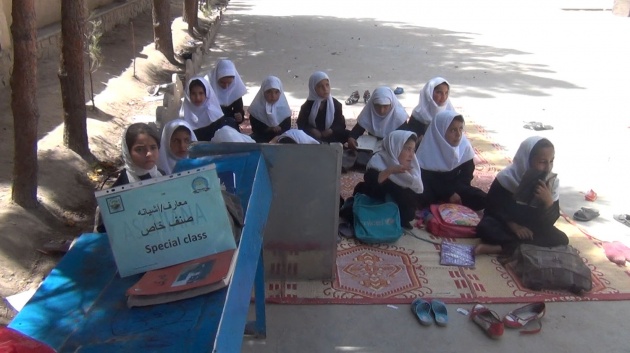 Ambassador Muhamed Sacirbey - FOLLOW mo @MuhamedSacirbey


Facebook-Become a Fan at "Diplomatically Incorrect"








Twitter – Follow us @DiplomaticallyX







For many further current news event articles, see our popular video blogs at - www.diplomaticallyincorrect.org