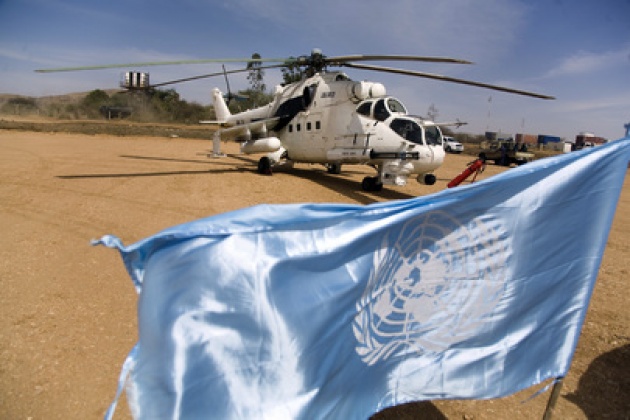 Rwanda and Uganda have been accused of supporting/instigating a renegade arm of Congo's (DRC) military and former rebel group M23 in its rebellion that now threatens to overrun much of eastern Democratic Republic of the Congo. The UN Peacekeeping force (MONUSCO) has stepped into the fight and employed helicopters to stem M23's advance toward the largest city in the area, GOMA. Now, the UN Security Council has issued a statement demanding that the M23 and all armed groups, including the Democratic Forces for the Liberation of Rwanda (FDLR), cease immediately any further advances and all forms of violence in eastern DRC. "The members of the Security Council reiterate their condemnation of all outside support to all armed groups in the DRC and their demand that all forms of support to them cease immediately. They further call upon all countries in the region to cooperate actively with the Congolese authorities in demobilizing the M23." See our Blog for Film from November 2011: "Congo Voting Success or Flawed".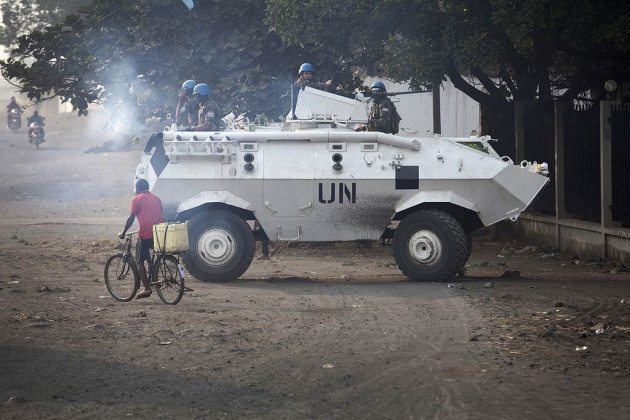 The UN Organization Stabilization Mission in DRC (MONUSCO) has been aiding national army soldiers in recent weeks, supporting the latter's efforts to halt the M23, which is composed of renegade soldiers who mutinied in April and are reportedly led by Bosco Ntaganda, an army general wanted by the International Criminal Court (ICC) for war crimes, according to UN News Centre. There has also been purportedly a recent agreement by all countries in the region including the DRC, Rwanda and Uganda to join forces to fend of the renegades/rebels.
We can add very little as to the sincere commitment of the government of all states in the region to the security and integrity of the DRC. The region is rich in resources which frequently provided the incentive for exploitation by forces from within and outside the DRC. The sovereignty/territorial integrity of the DRC is at risk but there has also been harm to human rights, the environment and wildlife (including mountain gorillas in the region – See our Blog for Film See our Film for Blog –"Wildlife UNESCO Heritage in Danger". and also "Poachers Attack Wildlife Reserve" . The DRC has experienced also some of the globe's highest incidence of sexual violence. See Film for Blog Report – "Sexual Violence-Survivors City of Joy".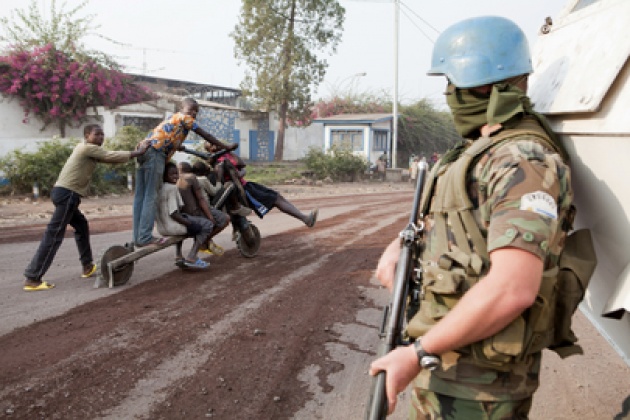 Your views on the possible resolution of the DRC's conflicts/instability would be most welcome. Particularly, what is the perspective/information of our readers as to whether states including Rwanda, Uganda and DRC along with the UN are coming together to confront renegades including the DRC but also the Lord's Resistance Army (LRA)? See our Blog for Film – "Joseph Kony African Hunt Team".
Ambassador Muhamed Sacirbey - FOLLOW mo @MuhamedSacirbey


Facebook-Become a Fan at "Diplomatically Incorrect"








Twitter – Follow us @DiplomaticallyX







For many further current news event articles, see our popular video blogs at - www.diplomaticallyincorrect.org