Fronting the new face of fashion, ego in entertainment and soul within spirituality, Olivia jade Covette stands for a brand of the future. CONjoint was initially an idea for a street-wear brand that collaborates with artist of all mediums to create "commercially cool" products, performances, and promotions that cater to the creative outlets of the youth culture. Since Covett moved to New York in 2012, she says she's felt a sense of "waiting", as if the people of America are ready to welcome in a new era. That spring grew an urge within her for a movement that embraced the essence of the summer of 69, the liberation of the sexual revolution and involved young people everywhere "living the dream". Over the next year Corvett explored this idea, not only moulding the shape of CONjoint but possibly the next generation.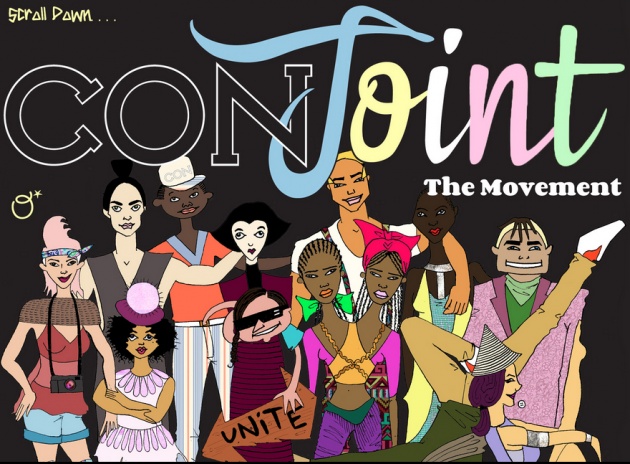 CONjoint's street-wear is comprised of modern-tailored mens and womens urban wear. The idea behind the culture-referenced collections is that often we identify with the roles we have to play in society, wether is that be our race, community or culture. Corvett believes that who we are is innate, making it possible to be anything or anyone we want to be. CONjoint's collection of "costumes" is for finding your individuality. The first collection "Around the World" is in the sample stage in the time for selling in September for spring 2014. "I find the designs to be quite directional for the US market" says Covett "but it's an education, plus the prices are affordable enough for the young people to experiment". While the womenswear is currently in production the completed menswear evokes ancient" "Greece" and modern "Japan". Pieces such as the brass dome jacket, knee pad track pants and woolen do-rag are all eye catching (if not eyebrow raising) designs that will appeal to a confident and fashion-conscious youth.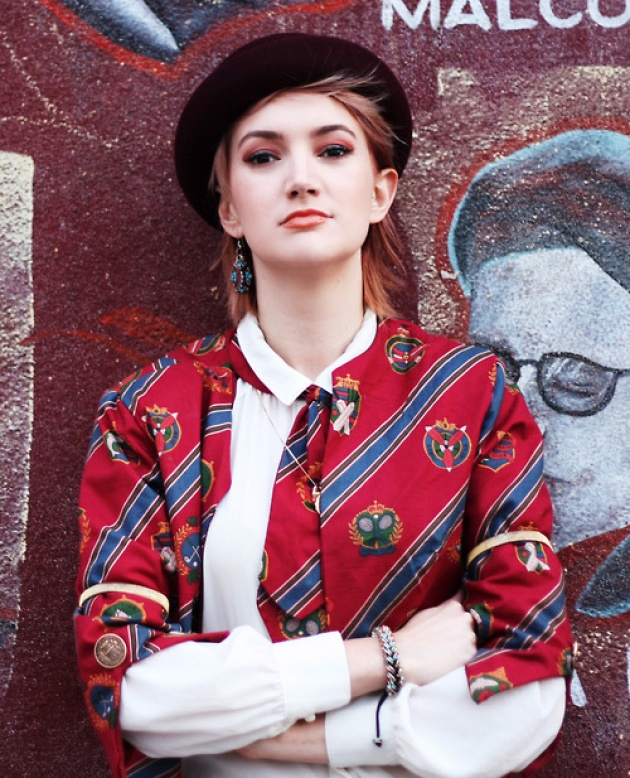 CONartist is a division that manages the branding and talent of artist that Corvett has selected for their uniqueness and marketability. "In New York I meet so many young people who are talented and passionate" Corvett explains "I felt a calling to market their image and cultivate their talents so that they can present their unique brand of being and gain commercial opportunities". 'Unique' being the operative word - Corvett has recently signed her first client, an innovative beatbox artist, Spencer "Beatbox" Polanco.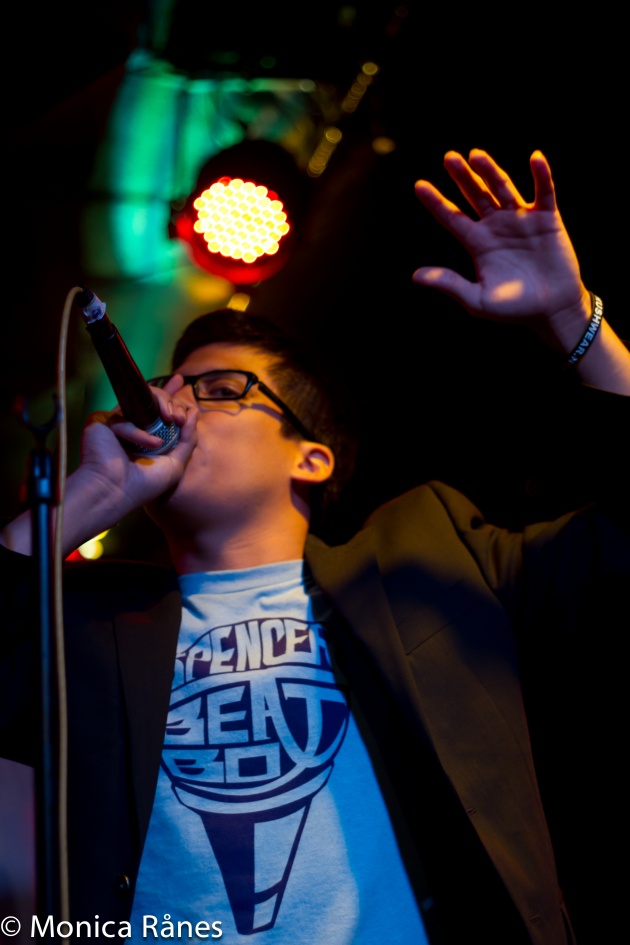 Polanco already has an impressive viewership on Youtube and a promising career within the music and video production industry. His involvement with a cappella group Bracktrack has received a growing audience world wide, while touring has led him to headline for Kendrick Lamar and Dead Prez. Polanco's "Box" series of artist, musician and music genre medleys is gaining a cult following and can be viewed on this youtube channel - http://www.youtube.com/spencerbeatbox. Further artist-of-all mediums that have that thing that sets them apart from the norm will add an eclectic mix to the roster.
The "You got CONed" Campaign is Corvett's personal mission to "Shake em to wake 'em up" through thought provoking performances, demonstrations, street art slogan t-shirts, posters and promotions. July 29th will debut the first public performance by Corvett, a piece that references a contemporary pop song, evoking "that feeling when your standing on the edge, wanting to take that leap yet you feel the fear - but you do it anyway! Then never look back" with each campaign activity, Corvett projects to empower her audience to embrace their lives, make conscious choices and "offer their gift to the earth". Singling out the issues and causes that affect each of us yet most are blind to, the campaign shoots features Covett in a series of everyday scenes where she suddenly confronted with questioning her choices - from medication to celebrity to governing influences. Her utopian belief is that if every person is applying their potential purposefully then we can create innovative products, services, systems and institutions that not only help ourselves but others around the world. But "it starts with us as individuals before we can connect collectively to create a fresh new world" says Corvett with sparkling optimism.