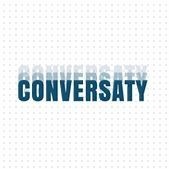 After My Previous Blog about Sportivy i decided to write about Conversaty. It is also An other Web TV Channel of Bitlanders. So let me clear that what Conversaty means? Conversaty comes from a word Conversate which means to have a conversation & Believe me this channel is full of Conversations with Celebrities And Famous People. All here you will see are interviews of Celebrities and conversation with Famous people Also you can say Conversaty is a channel presenting interview videos of with Actors, Film Directors, Animators, Scientists, Athletes, Businessmen & Womens. Its also a part of MTI USA Inc. Many of you don't know what MTI is? Its a Company Established in 1995 Based in New York City also it is a major actor in the online film and video distribution industry since 2005. Its providing a platform for more than 40000 Independent filmmaker. Most of the Interviews i watched are hosted by Manny De La Rosa. Most of the old user of bitlanders know him Mannythemovieguy. Here is his Avatar below: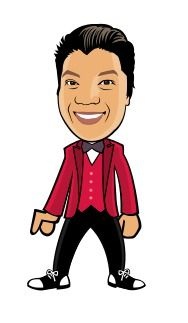 When i saw him he was in Leaderboard now i think he is not active these days. Well Manny the Movie Guy ghas always a passion of movies. He started his love for film criticism working for his school newspaper in Purdue University in Indiana. Upon his graduation Manny was offered full scholarship to complete his Post Baccalaureate degree in Film at the School of the Arts Institute in Chicago. Currently Manny is a member of the Motion Picture Association of America & the Broadcast Film Critics Association (BFCA) where he is voting for the yearly Critics Choice Awards. Manny the Movie Guy is an Emmy-award winning film critic based in Palm Springs, California. He is a radio, newspaper & a TV personality who melts everyone's hearts with his giggles. You can also call him manny the Great guy because he is really a nice person. He enjoys staying at home to play with his pets, cat Dory & dogs Nemo, Tony, Tia & Twinkle. He is a multi-Emmy award winning film critic who has always had a passion for movies.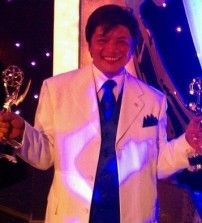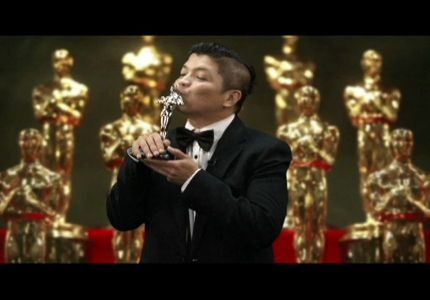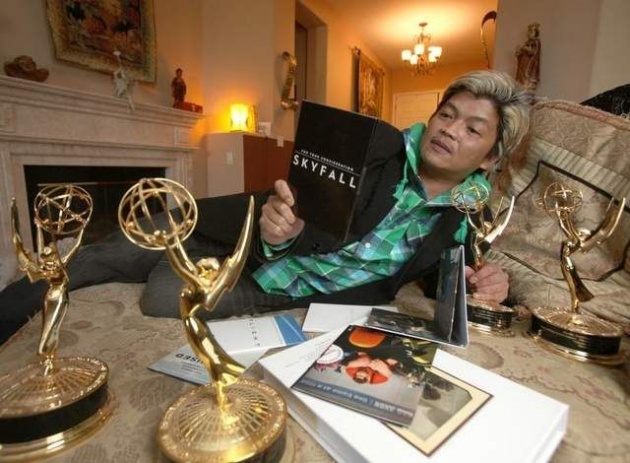 Now come to the interviews hosted by Manny. One of the most i like was The Interview with Anna Kendrick. She is a Brilliant Actor full of talent also She is a nice person. I saw her 2 interviews with Manny. One was the Interview For "Up in the Air". In this Interview they talked about, How she got involved in making "Up in the Air" ? how was the audition process? & her character Natalie Keener? also about her Rising Star Award at the upcoming International Film Festival? Took a look at the video of this interview Below:

Another Interview of Anna Kendrick by Manny for "Paranorman". In this movie Anna Kendrick voices the Character of Courtney, Norman's Older Superficial sister. In this Interview they talked about her interest in making "Paranorman". Voicing the character Courtney & Does she believe in the paranormal ?? Here is the video of this interview below:
Some other interviews hosted by Manny the movie guy are below watch & enjoy :
Then i found Some interesting interview hosted by Eren Gulfidan. She is also a Bitlanders user. Here is her Avatar below: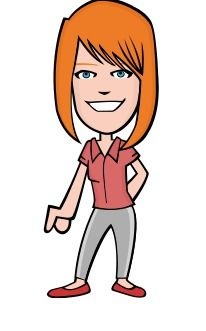 Eren Gulfidan is a Writer, Filmmaker, Trans-media Storyteller & Creative Strategist. She is the former film programmer and Creative Director of Film Annex. Eren is also the creator & producer of the trans-media project Refresh (www.refreshthemovie.com). Through this interactive website. The audience can connect with and respond to the lead character of this story world & track her experiences through weekly video content.
Now i will tell you about interviews hosted by her. First interview i saw was with Director Jonas Akerlund Produced by Francesco Rulli. In this interview they talked about his small apartments and his career as a commercial and music video director. Born in Sweden, Akerlund has been working as an established director in the entertainment industry. He has directed music videos for the likes of Madonna, U2, Rolling Stones, Beyonce, Pink, Jennifer Lopez, Metallica, Paul McCartney, Ozzy Osbourne, Robbie Williams, Christina Aguilera, Smashing Pumpkins, Lenny Kravitz & Maroon 5 to name a few of them. His music video work has earned him several Grammy Awards, MTV Awards (including Best Director) & the prestigious MVPA Hall of Fame Award. As recently as late 2009 he won a coveted MVPA for the music video for Lady Gaga's "Paparazzi". Jonas has also directed the award winning video "Telephone" for Lady Gaga ft. Beyonce. As for commercials, Akerlund created spots for the likes of Dior, Hugo Boss, Sony, JC Penney, Avon, Dell, Volkswagen, Virgin, Coca Cola, Smirnoff, Ikea, Panasonic & Adidas among others. In 2008 he directed the inaugural William Rast commercials, featuring Justin Timberlake. His series of colorful commercials for Swift cover, featuring Iggy Pop, created a big stir in 2009 and continued to do so into 2010. His commercial work has earned Addy, Cannes Gold Lion & Cannes Grand Prix awards. Akerlund is the founder of the leading production company in Sweden, Renck Åkerlund Films. In the UK he is represented by Ridley & Tony Scott's RSA/Black Dog Films for his commercial and music video work and Soixante Quinze in France as well as Anonymous/Serial Pictures in the US. He is represented by ICM and Management 360 for feature films. Jonas lives in Stockholm & Los Angeles. Here is the video of this interview below:
Also another interview hosted by her with Director Brian Savelson. The director of IN OUR NATURE on SXSW 2012. In Our Nature is Savelson's feature debut & the film's world premiere was at this year's SXSW Film Festival. Savelson tells us about his background in theater also the difference between working in theater & film. His distribution plans & relationship with social media. Savelson is a Brooklyn based filmmaker who has his footprint on many music videos. He is definitely a director to watch out for. Watch the Interview Below:
Also some other Interviews By Eren are below:
I saw some more interviews which are hosted by IamSatoshi. IamSatoshi is not any person. Its a documentary-research Video project that explores Bitcoin. Also news and persons related to Bitcoin. First Interview i watched was with Jeremy Allaire. He is Founder and CEO of Circle. Here is the interview below:
Another Interview i watched by IamSatoshi With Vitalik Buterin. He is Founder of Ethereum. Here is the video of this interview below:
Then i saw some Interviews by Film Annex Studio. Some of you Don't know what is Film Annex? so let me tell you that Film Annex is an online film distribution platform & Web Television Network with 220,000 registered users and over 1.5 million viewers a day. The company creates free Web TV channels for content providers and supports them financially through an ad revenue sharing model. A meeting point for filmmakers, film festivals, film enthusiasts, companies & organizations. Film Annex also educates and entertains audiences by making meaningful, diverse, & high quality films available to a global audience. For more information just visit (www.filmannex.com).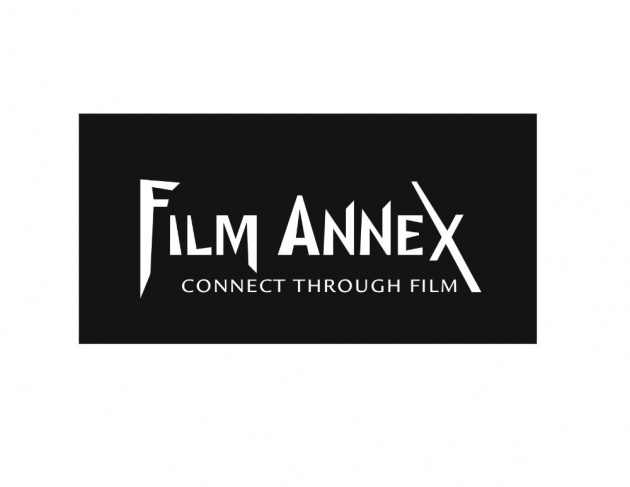 First Interview i saw by Film Annex was with Animation Filmmaker Nick FOX-GIEG on Film Distribution & Social Media . In this interview he talked about his animations, inspirations, residency at Eye beam, thoughts on online film distribution & social media & of course his upcoming projects. Here is the video of this Interview below:
Another interview with London Based filmmaker Sorcha-Anglim. She is a short film maker who started out at Staffordshire University not knowing anything other than that She wanted to work with people. She graduated from that University two years and have carried the same dream. Which has led her into the world of commercials production. She is currently work as a freelance 'Production Assistant' aiding directors, production manager and producers in organizing commercial shoots! This has not stopped her from wanting to carry on making short films, as She currently have 2 in the pipeline that She is producing along with a music video. She is also a bitlander user here is her Avatar below:

She visits the Film Annex Studios to talk about her films, working on commercials & her next projects. She also discusses the way she promotes and distributes her work and shares her next year's project to go teaching film making to young students in Peru. For more watch the video of this interview below:
Then i watched a interview with Actor Jacob Wysocki, Billy Campbell & Matt O'Leary. FilmAnnex talks to the cast of Matthew Lillard's film, Fat Kid Rules the World, namely, Jacob Wysocki, Billy Campbell & Matt O'Leary. The actors share with us their social media adventures & tell us how their online lives affect their careers. You'll be surprised to see how these actors react to all the social media buzz around them. Let's find out! Filmed during SXSW 2012. Here is the video of this interview below:
In Last i would like to say Thanks to All Bitlanders team & Francesco Rulli For Providing Such a Beautiful Platform where we can share our thought with every one Also thanks for providing such a Web TV Channel where we can Watch Free of cost interviews of Actors, Directors, Athletes & Animators. Seriously this Web TV Increased my Knowledge a lot . I would Recommend my all friends to watch these interviews i attached above Also many other Conversation and interview are available on Conversaty. Don't Forget to visit this Web TV Channel. If you are facing problem to find it? Simply >>>Click here<<< And Thanks to all of You For Reading this Blog.
All videos courtesty: bitlanders