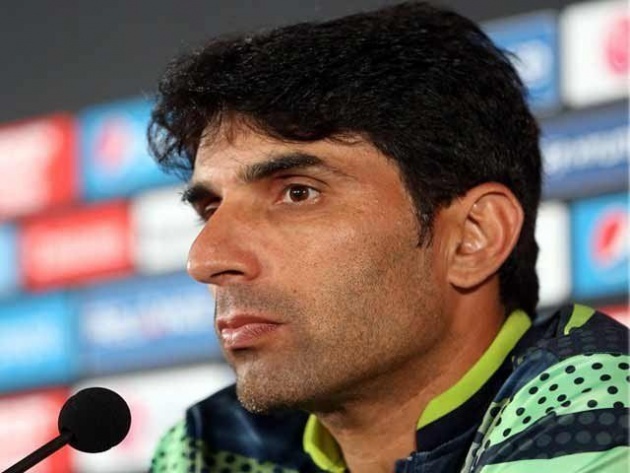 Adelaide: National Team Captain in the World Cup quarter-final victory Australia fyuryt but not necessarily always come to the same part of fyuryt.
Speaking to reporters in Adelaide, says Misbah was not necessarily the favorite team be the winner always, it depends on the match day is which team is better, which is the way it plays great victory , Australia's recent performance is very good, he won the World Cup and the Tri-series a favorite teams in the World Cup, so if a team is defeated it will be set up. If we beat Australia then it will be a success from the point of view of cricket.
National team captain, said he hopes that the final impression on the Pakistani bowling attack will set Australia and our batsmen will also performed well, adding that he himself at this stage of the tournament I do not feel any pressure to win the World Cup quarter-finals of the pressure do not think, I just kept thinking that the competitor is the team to beat. Other players of the same team also suggest that unnecessary pressure and in spite of being calm and try to show hundred percent efficiency.
Yasir Shah Mohammad Irfan place team joined the Adelaide wicket of Misbah said spinner is not helpful for ever, for the present is the grass on the wicket Yasir Shah involvement in playing against Australia I can not say anything as definitive.He said he hopes his final ODI against Australia, will not be the last match of his career, but at the same time he is sure that he was in any way possible to serve Pakistan cricket the.