Cricket
Cricket is the second most popular sport in the world. Its a bat-and-ball game played between two teams with eleven, eleven players on the cricket field. The wining team is one that who scores most runs. The laws of Cricket is maintain by International Cricket Council. There are three different format of Cricket. For example T20 which is shortest International format to play Cricket. In T20 each team plays 20 overs, in each over we have 6 balls. Cricket is mostly similar to Baseball. Second format is ODI, in this every team has 50 overs to play and the team who scored the most wins the game. Third format is test its unlimited game which is played 5 days over the team plays two innings. Every team has an different Cricket_stuff and the good thing is uniforms are available in bitlander. You can buy anything which is related to Cricket from Bitlanders just for 2 germs and get +1 buzz for 3 days.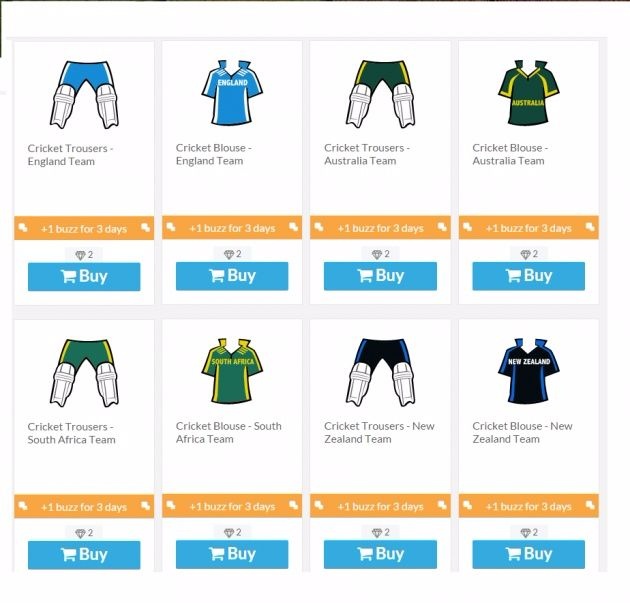 Screenshot from www.bitlanders.com
History of Cricket
The early cricket were started at the end of 16th century, but it became national sport in 18th century through England and it has developed globally during 19th and 20th century. The first overseas game was played between Australia and England. Test Cricket was expand to in the end of 19th century when South Africa played The Ashes, that's why The Ashes is most famous test game. The first used of third umpire was introduced for the run-out appeals ans it was used in 1992 between India and South Africa in the test series. After 20th century Cricket became modern because we can see the changes in cricket for example review of umpires' decisions and LBW.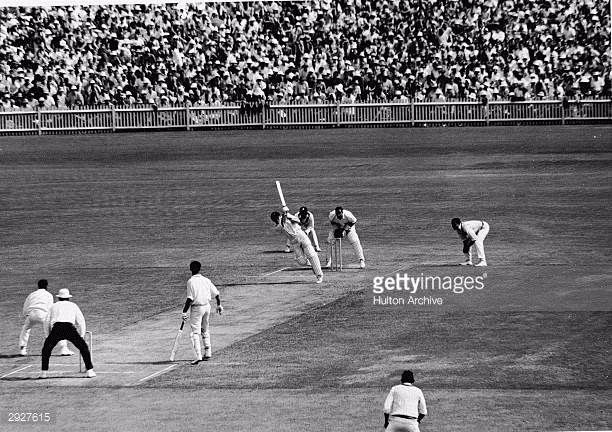 Photo credit: www.gettyimages.com/collections/hulton-archive
Rules or Laws of Cricket
The laws of cricket is established by Marylebone Cricket Club which is decide the the laws globally. There are totally 26 laws of Cricket. There are mixed gender, but different competition. Cricket is plays with Hard bat and hard ball which is dangerous.
The Rules of Cricket-Explained!
Video credit: Ninh Ly via Bitlanders
Which teams are the members of Icc with ranking?
There are some more teams, but these are the top ten value teams by them batting, bowling and fielding format. Beside these teams we have Kenya, Nether land, UAE and Canada.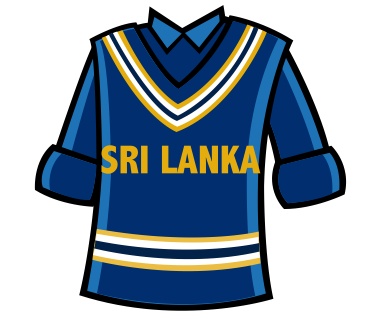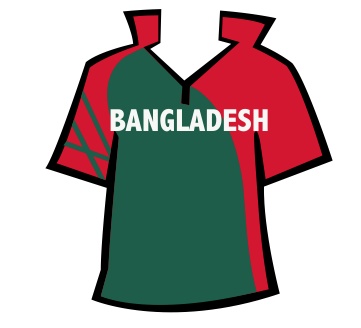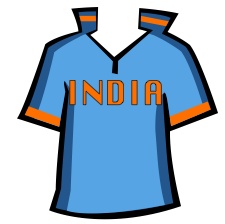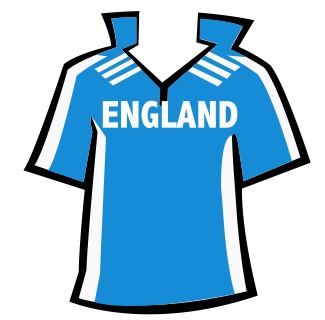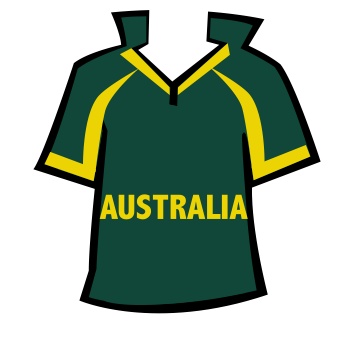 Images credit: www.bitlanders.com
After either ten batsmen have been dismissed or a fixed number of overs have been completed, the innings ends and the two teams then swap roles.
Now you will watch a video and video will tell you how to play Cricket.
How to play Cricket: the basics
Video credit: Mary Mullan Christie via bitlanders
Thanks for read and watch and hope you like............
Written by: Farooq_umar