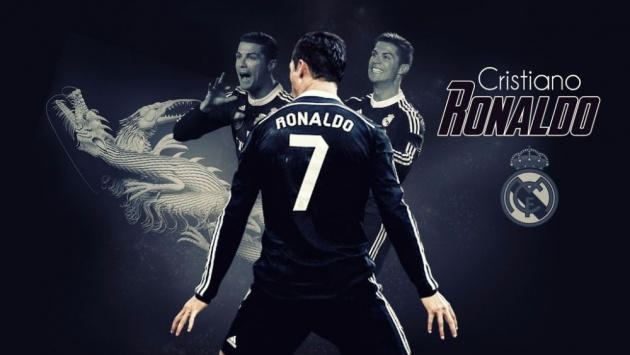 (image source : google.com)
Cristiano Ronaldo is a professional soccer. Records while playing for both Manchester United and Real Madrid.
Early Life

Born Cristiano Ronaldo dos Santos Aveiro on February 5, 1985, in Funchal, Madeira, Portugal. Ronaldo is the youngest of four children born to Maria Dolores dos Santos and Jose Dinis Aveiro. He was named after Ronald Reagan, a favorite actor of his father's.
Ronaldo grew up in a largely working class neighborhood, his home a small tin roofed shack that overlooked the ocean. His early life was shaped by hardship; his father, a gardener, often drank too much, and eventually died from kidney problems in 2005. To help keep the children fed, and maintain some financial stability, Ronaldo's mother worked as a cook and cleaning person.
Cristiano Ronaldo childhood pics

(image source : google.com)

(image source : google.com)

(image source : google.com)
cristiano ronaldo father and mother pic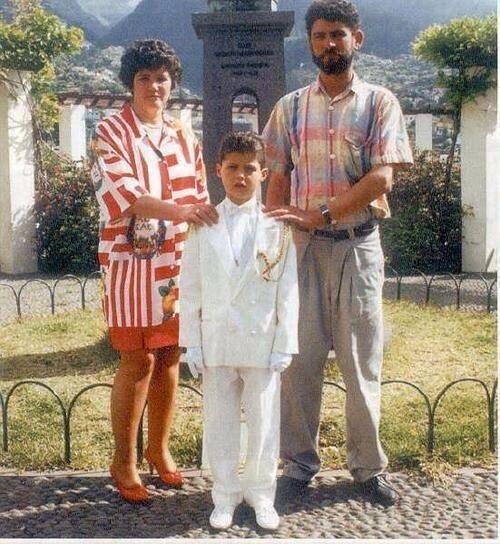 (image source : google.com)
The life of Cristiano Ronaldo,

Intro to Soccer
It was through his dad's work as an equipment manager at a boy's club that Ronaldo was first introduced to the game of soccer. By the time he was 10 years old, he was already recognized as a phenomenon—a kid who ate, slept and drank the game. "All he wanted to do as a boy was play football," his godfather, Fernao Sousa, recalled for British reporters, adding, "He loved the game so much he'd miss meals or escape out of his bedroom window with a ball when he was supposed to be doing his work."
Ronaldo's talent and legend had grown considerably. After a stint with Nacional da liha da Madeira, he signed with Sporting Portugal in 2001. That same year, at the tender age of 16, Ronaldo turned heads with a mesmerizing performance against Manchester United, even his opponents with his footwork and deft skill. He made such an impression that a number of United players asked their manager to try and sign the young player. It wasn't long before the club paid Ronaldo's team more than £12 million for his services..
Cristiano Ronaldo 2001
Success with Manchester United
Ronaldo, however, did not disappoint. He showed his promise early on in the 2004 FA Cup final, scoring the team's first three goals and helping them capture the championship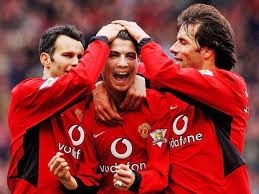 (image source : google.com)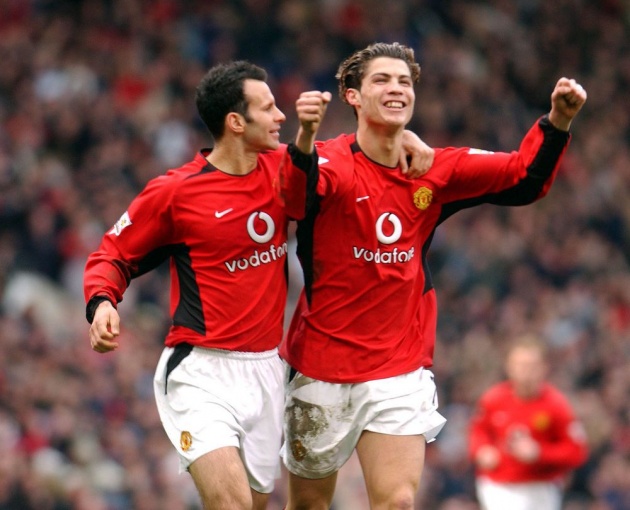 (image source : google.com)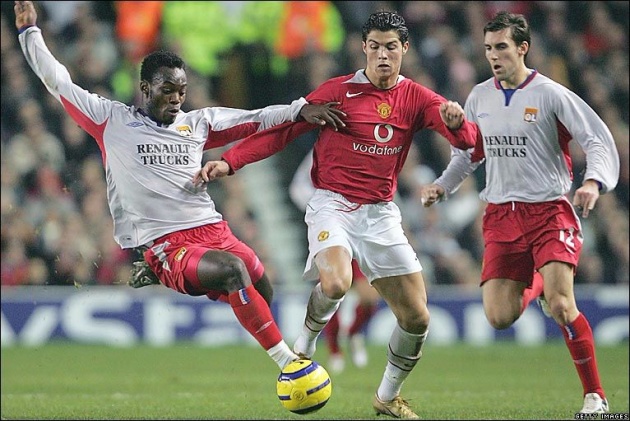 (image source : google.com)
In 2008, a year after signing a five-year, £31 million contract, Ronaldo again justified the high tab when he put together one of the club's finest seasons in history,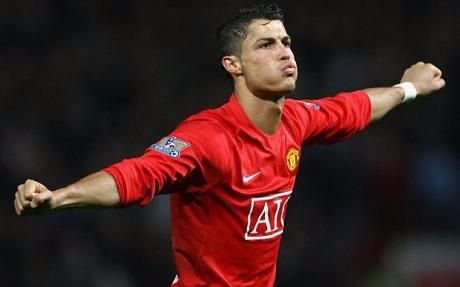 (image source : google.com)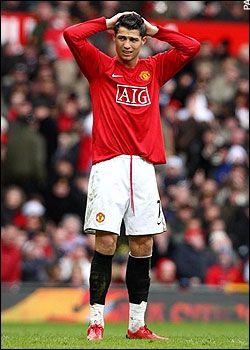 (image source : google.com)
But Ronaldo's time in England was marred by his mother's 2007 struggle with breast cancer as well as his father's death from alcohol-related illness. The latter was especially hard for Ronaldo as the two had been close, and the young athlete had often pushed for his father to enter rehab and address his drinking. His father, however, never accepted the offer.
Departure to Real Madrid
In 2009, when Spanish soccer club Real Madrid agreed to pay United a record $131 million for the chance to sign him, nobody was all that surprised to see Ronaldo leave United.
"I know that they are going to demand a lot of me to be successful at the club and I know that I'm going to have much more pressure than at Manchester United because I was there for many years," Ronaldo told reporters. "But it means a new challenge and is going to help me be the best footballer."
In addition to his FIFA World Player of the year award, Ronaldo has also won the coveted Ballon d'OR, the Golden Boot, and been named the UEFA Club Forward of the Year, among other honors during the course of his career.
cristiano ronaldo awards list
2003/04 Season
Individual Awards

Sir Matt Busby Player of the Year
UEFA Team of the Year
UEFA Euro Team of the Tournament
FIFPro Special Young Player of the Year
Bravo Award

Team Awards

Transfer to Manchester United
FA Cup
UEFA European Championship Runner-Up (Portugal)
2005/06 Season

Individual Awards

PFA League Team of the Year

Team Awards

Carling Cup
FIFA World Cup - 4th Place
2006/07 Season

Individual Awards

PFA Young Player of the Year
Sir Matt Busby Player of the Year
PFA Players' Player of the Year
PFA Fans' Player of the Year
FWA Footballer of the Year
Barclays Player of the Year
PFA Premier League Team of the Year
UEFA Team of the Year
ESM Team of the Year
CNID Best Portuguese Athlete Abroad

Team Awards

Premier League
Community Shield
2007/08 Season

Individual Awards

FIFA Ballon d'Or
UEFA Club Forward of the Year
UEFA Club Footballer of the Year
Barclays Player of the Year
PFA Players' Player of the Year
PFA Fans' Player of the Year
FIFA Club World Cup Silver Ball
FIFPRO World Player of the Year
World Soccer Player of the Year
FWA Footballer of the Year
Premier League Golden Boot
European Golden Shoe
UEFA Champions League Top Scorer
PFA Premier League Team of the Year
UEFA Team of the Year
FIFA FIFPRO World XI
Goal.com Player of the Year
CNID Best Portuguese Athlete Abroad
ESM Team of the Year

Team Awards

FIFA Club World Cup
Premier League
UEFA Champions League
2008/09 Season
Individual Awards

PFA Premier League Team of the Year
FIFA Puskás Award
UEFA Team of the Year
CNID Best Portuguese Athlete Abroad
FIFA FIFPRO World XI

Team Awards

Premier League
Carling Cup
2009/10 Season

Individual Awards

UEFA Team of the Year
FIFA FIFPRO World XI
2010/11 Season

Individual Awards

European Golden Shoe
CNID Best Portuguese Player Abroad
UEFA Team of the Year
FIFA FIFPRO World XI
La Liga Top Scorer (Pichichi)
Copa del Rey Top Scorer
ESM Team of the Year

Team Awards

Copa del Rey
2011/12 Season

Individual Awards

UEFA Euro Team of the Tournament
Goal.com Player of the Year
Trofeo Alfredo Di Stéfano
ESM Team of the Year
UEFA Euro Top Scorer

Team Awards

La Liga
Supercopa de España
2012/13 Season

Individual Awards

FIFA FIFpro World XI Award 2012
UEFA Champions League Top-scorer
Trofeo Alfredo Di Stéfano
Liga de Fútbol Professional Most Valuable Player

Team Awards

Supercopa de España
Copa del Rey - Runner-Up
100th International Cap (Portugal)
2013/14 Season


Individual Awards

La Liga Best Player
La Liga Best Forward
La Liga Best Individual Goal
UEFA Best Player
FIFA Ballon d'Or
Golden Shoe (shared)
La Liga Top Scorer (Pichichi)
UEFA Champions League Top-scorer
Goal.com Player Of The Year
FIFA FIFpro World XI Award
Globe Soccer Award for Best Player of the Year
Great-officer of the Order of Infante Dom Henrique

Team Awards

UEFA Champions League
Copa Del Rey
2014/15 Season

Team Awards

UEFA Super Cup