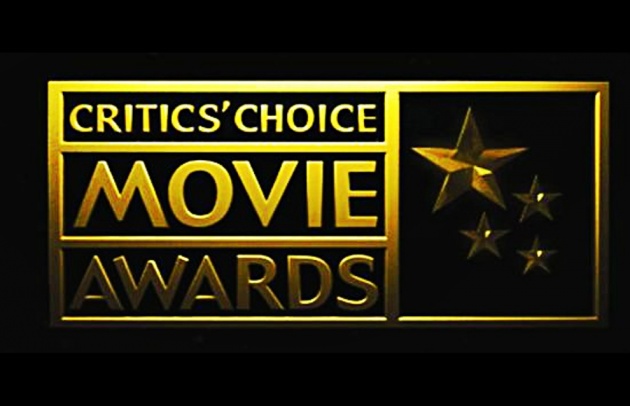 The Broadcast Film Critics Association (BFCA), of which I'm a proud member, has announced that more stars will serve as show presenters! The Critics' Choice Movie Awards will be broadcast live on The CW Network at 8:00 PM ET/PT. And I will be there to give you your backstage pass!
So who will be presenting? Jensen Ackles, Christina Applegate, Kristen Bell, Jessica Chastain, Don Cheadle, Bill Hader, Jonah Hill, Sir Ben Kingsley, Nia Long, Kellan Lutz, James Marsden, Jared Padalecki, Margot Robbie, Julia Roberts, Ian Somerhalder, Isaiah Washington, and Marlon Wayans!
Here's the rest of the press release, I cannot wait!



The Broadcast Film Critics Association also announced yesterday they will be honoring Forest Whitaker with the Joel Siegel Award, bestowed to one who uses their celebrity as a platform to do good work for others. The award will be presented to Whitaker by his castmate from Lee Daniels' The Butler, and fellow philanthropist, Oprah Winfrey. The BFCA will also be honoring Julie Delpy, Ethan Hawke and Richard Linklater for their collaborative work on the "Before" movie series. Matthew McConaughey will be presenting them with the LOUIS XIII Genius Award, which recognizes "an unprecedented demonstration of excellence in the cinematic arts."

The Critics' Choice Movie Awards are bestowed annually by the BFCA to honor the finest in cinematic achievement. The BFCA is the largest film critics organization in the United States and Canada, representing more than 280 television, radio and online critics. BFCA members are the primary source of information for today's film going public. Eligible films were released in 2013. The accounting firm of CMM, LLP tallied the written ballots.

Since its inception in 1995, the Critics' Choice Movie Awards has been a star-studded bellwether event of the movie awards season. Historically, the Critics' Choice Movie Awards have been the most accurate predictor of the Academy Award nominations. Among the nominees expected to attend Thursday's gala are Amy Adams, Cate Blanchett, Sandra Bullock, Bradley Cooper, Alfonso Cuarón, Bruce Dern, Chiwetel Ejiofor, Adèle Exarchopoulos, Tom Hanks, Spike Jonze, Jared Leto, Julia Louis-Dreyfus, Melissa McCarthy, Matthew McConaughey, Steve McQueen, Julia Roberts, David O. Russell, Martin Scorsese, Meryl Streep, Emma Thompson, Mark Wahlberg, Oprah Winfrey, and Hans Zimmer.

The 19th annual Critics' Choice Movie Awards will be produced by Bob Bain Productions and Berlin Entertainment.