Have you heard of Happy Town (2008)? Well, you should have. This is one of the best unseen shows to ever air on a major network (ABC, to be exact).
Why is it so great? It's about a small American town, Hapelin, a.k.a Happy Town, a la Twin Peaks. It has a wonderful cast of weird characters, played to perfection by Sam Neil (as Grieves, a sort of creepy Van-Helsing-type character), Amy Acker, Steven Webber, and Peter Outerbridge. Its plot, about a series of unsolved kidnappings supposedly committed by "The Magic Man", a phantasmagorical figure of pure evil, is beyond bizarre. Its central mystery is creepy, and the series gets better with each episode.
Despite stilted performances by leads Geoff Stults and Lauren German, the series deserved at least a full-season order by ABC, especially considering how brilliant and shocking the final episode is.
Hands down, the best mystery/horror show since Twin Peaks. It isn't out on DVD yet, and probably never will be, but all the episodes are available online.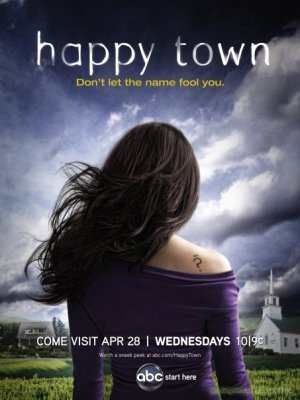 About The Author: Ahmed Khalifa is a filmmaker and writer. He is the author of Beware The Stranger, a horror novel, and Egyptian Gothic: Stories. Both books are available on Amazon here. He is also the director of The Weapon, Egypt's first action/supernatural Web Series, which centers on a vigilante called "The Hunter". You can watch the complete first season, for free, here.