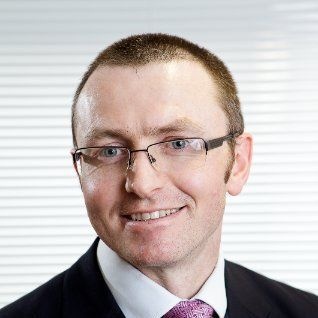 Innovating and developing new ideas is a challenge by itself but even more when working in a big business. Dan Taylor has been working in corporate innovation for more than a decade and know all the insider's tips to successfully launch innovative ideas or products in big businesses.
He talked to us about his role at Market Gravity, the Corporate Entrepreneurs Awards where he's one of the judges, and didn't leave without offering his piece of advice for innovators and aspiring entrepreneurs.
bitLanders: Can you tell us about yourself and your background?
Dan Taylor: I've been at the frontline of corporate innovation for over 15 years, working in and with some of the world's largest companies to establish and sustain innovation. I particularly love getting new products and services to market and I've developed and launched everything from digital payments ventures to engineering businesses and from smart home technologies to electric vehicle businesses. I'm also the author of The Secrets of Big Business Innovation which looks at the practical challenges of delivering innovation in big businesses with over 100 case examples.
bitLanders: What is your role at Market Gravity and what type of companies do you work with?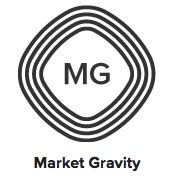 DT: I head up the New York office of Market Gravity which is an innovation consultancy that specializes in working with large companies such as MasterCard, Deutsche Telecom and BP Castrol, to identify, develop and prototype new products and services. We bring together researchers, commercial consultants and creative designers and embed them in our clients' businesses to create successful new launches.
bitLanders: How can innovative entrepreneurs benefit from the Corporate Entrepreneur Awards?
DT: We launched the Corporate Entrepreneur Awards 6 years ago to celebrate innovation in big businesses. When you think of innovation, it tends to be start-ups like Uber or Airbnb that get all of the press, yet in every big corporation there are people dedicated to improving their product or service offering by innovating and, the truth is, that innovation in big businesses is far harder than it is in a start-up. That's because in addition to all the challenges of developing and launching something new, you have to fight all those barriers in a large organizations like bureaucracy, budget cycles, processes, politics, and even just that everyone is too focused on delivering the business of today rather creating the business of tomorrow. Therefore, we believe that those people and their projects should get some recognition and the chance to celebrate their work.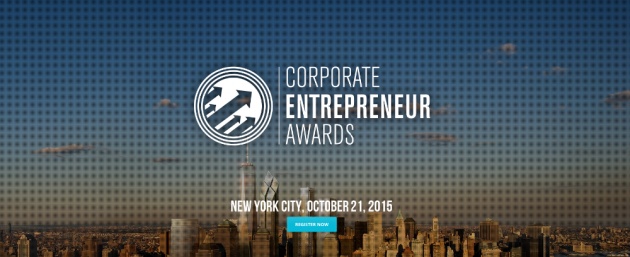 Specifically, the awards offer a number of benefits to corporate entrepreneurs:
2 chances to win an award! – These awards are a great way of getting internal recognition and external PR for your projects and there are 2 chances to win: The judges will award a winner in each of the 4 categories, but there is an additional chance to win as all of the attendees on the night vote for their favorite innovation in the People's Choice Award
Network – The event draws together over 100 peers all focused on corporate innovation and it's a great opportunity to meet and network with peers
Discover – The awards provide a snapshot of all the best corporate innovations across North America over the past year and this is a great opportunity to see what others are doing and how they are doing it. We also have a pair of great speakers lined up to deliver even more inspiration and sage words. For those interested, we've also partnered with the Intrapreneurship Conference and can offer a discount to this day-time event – just let me know.
bitLanders: Do you have any advice for aspiring entrepreneurs or anyone who has an idea they want to transform into a business?
DT: It's not new, but there really is no substitute for going out and spending time with customers to really understand the problem that needs solving before developing the idea. Too often, we see people with ideas that aren't grounded in customer insight and ultimately struggle to get any traction as a result. Getting real customer feedback all the way through the development process is critical to success.
To attend or apply to the Corporate Entrepreneur Awards, click here.