Hello!!
Well, I always used to upload some material of our movies and about tha animation workshops that I made, this time is going to be kind of different, because sometime we have to work for another directors and with another producers.
A few week ago I received a call, a director of a company called "Animationworks" proposes me to make the Storyboard, the animatic and the color script of a Middle East TV series called "DANA & FRIENDS"

Dana and Friends is a comedy-adventure series, which follows the adventures of a cosmopolitan little girl named Dana and her Bedouin, traditional cousin named Reem "Um Oqoos".
With the help of their wise grandfather Saif, their funny, mischievous and crazy situations are turned into a learning experience.
Dana and Friends explores different issues that kids face in their daily life like fitting into a new environment, making friends, respecting and trusting the wisdom and experience of the old generation, evaluating the advantages and disadvantages of modernization and new technology, highlighting social issues and family values while facing challenges.
The stories takes place in a modern town in the Arabian Gulf called "Barajelya" themed with Magical Arabian style full of fantasy and imaginary sets.
For this work, we have to make the entire set for the five episodes. Because I was not able to make everything alone, I called the chilean visual artist and animator Tomás Schüller to make this together, and here we are now, working and drawing as usual, but for an entire different kind of project.
Some of the advances: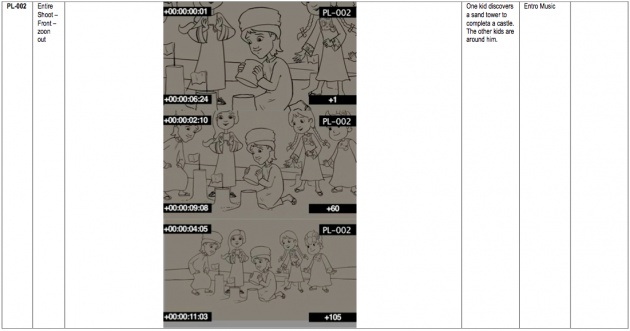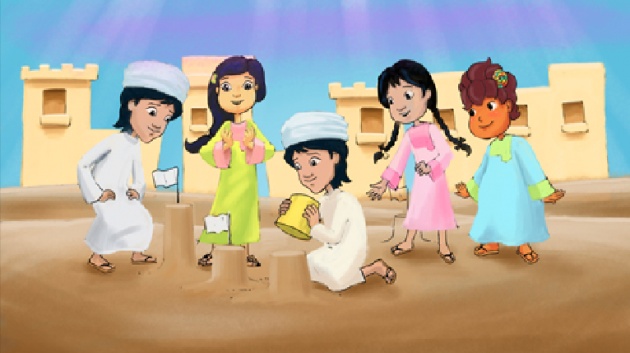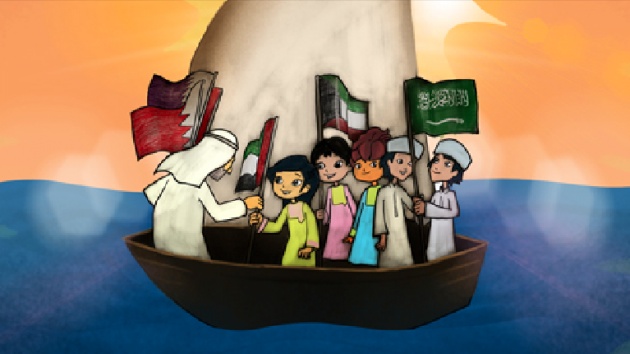 Oficial site here (Arabic) Oficial site here (English)