(Image source: google.com)
David Beckham is an British professional soccer player. He is one of the most iconic player whose name is in the list of most famous clubs in the world. David Beckham started playing football in his hometown London, at the age of 18. During his initial days, he managed to capture the attention of thousands of people with his incredible playing skills. Great soccer player is best known for his bending-free kicks, crossing players and best range of passing skills and techniques.
David Beckham has played for various teams including Manchester United, England, Real Madrid and LA Galaxy team in the United States. He captained the team 'England National Football Team' from 1998 to 2009. Former soccer player David Beckham served the team with his captaincy by imparting a major part of his career of almost 11 years. However, the team did not attain enough success that was expected for it. He played and scored in three FIFA World Cups and was named in the list of FIFA 100 greatest football players. In 2011 & 2012, he also won MLS Cup while playing for LA Galaxy team.
In May 2013, great soccer David Beckham announced his plans to take retirement from his career. Beckham has been the biggest name in the advertisement industry as well as also been consistently listed as the highest paid football player in the world throughout his career.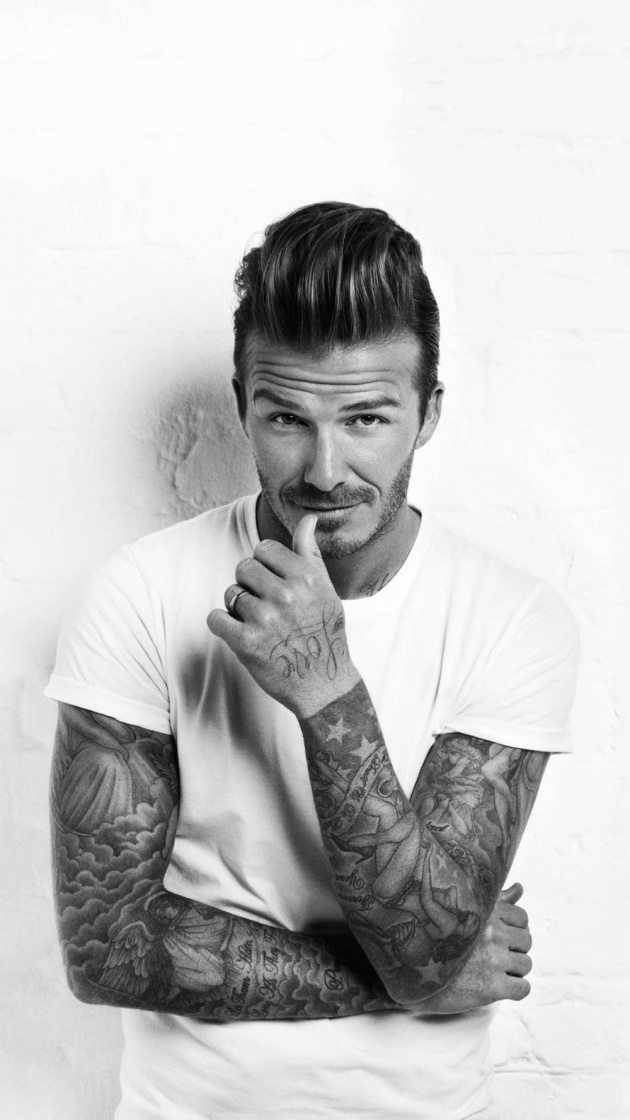 (Image source: google.com)
Early Life:
David Beckham, fully named as David Robert Joseph Beckham, was born on 2 May 1975, in Leytonstone, which is located in England. He was born to David Edward Alan Beckham, a kitchen fitter and Sandra Georgina, who was a hairdresser. His family was a devoted supporters of Manchester United, they used to show their commitment by traveling to Old Trafford in order to attend the Manchester United's home matches. David Beckham recieved his childhood education from Chase Lane Primary School and later was moved to Chingford Country High School. As a child, he was more inclined to football, he also played for local youth team named Ridgeway Rovers.
At an early age, David Beckham showed his passion for football by winning the National Skills competition arranged by Bobby Charlton Soccer School, when he just 11 years old. He excelled his skills and played for Brimsdown Roversteam as a younger player. He also experienced several trials at different clubs including Leyton Orient and Norwich City and joined the school of excellence named as Tottenham Hotspur football club.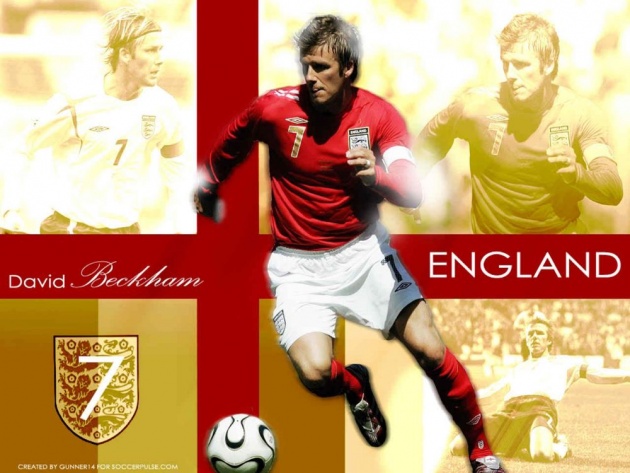 (Image source: google.com)
Full Biography of David Beckham:
(Video source: youtube.com)
Career:
David Beckham secured the major attention of the public as a young soccer player. In addition to the public, Manchester United had also their notice on the talent of this young player. At the age of 16, he was offered by the Manchester United Officials to try playing in their club's youth league.
On July 8, 1991, he signed as a trainee with the Manchester United and part of the legendary 'Class of '92'. In May 1992, Beckham helped the team in winning the FA Youth Cup. The teenager rose to preminence by debuting his league in 1995.
After completing the one year season on Preston North End on loan, Beckham returned to the Manchester United and debut his first Premier League. Great football player David Beckham gained the recognition of right sided attacking midfielder Of Manchester United. In the next year, he helped the team in the winning of Premier league as well as FA Cup Double. The manager of Manchester United named Sir Alex Ferguson had great confidence in the talent of the team's youngest players which was now became more strengthened.
In the 1998–99 season, He turned into an essential part of the Manchester United who helped the team in the winning of 'The Treble' of the UEFA Championship League, FA Cup and Premier League. Beckham got to be one of the world's prominent midfielders during the period. As a Manchester United senior player, he won 6 Premium League medals and scored 262 goals in the games.

(Image source: google.com)
Captain Of England Football Team:
In 1998, David Beckham played in the World Cup as a captain of England national football team He scored one goal against Colombia. He recieved criticism during the World Cup, the World Cup finished in tears for Beckham as he was sent off from the England.
In 2000, he became the captain of England national football team. His last-minute goal against Greece made the England team qualified for the main tournament. In the 2001 year, Beckham signed a three-year $22 million contract to stay with Manchester United.
Beckham's stay with Manchester United ended up being shorter than anybody suspected. In 2002, he got injured during Champions League match. Because of this injury, David Beckham was unable to regain his old place in the Manchester United team. His relationship got worse with the manager of Manchester United team which resulted in the end of his stay in the team.
.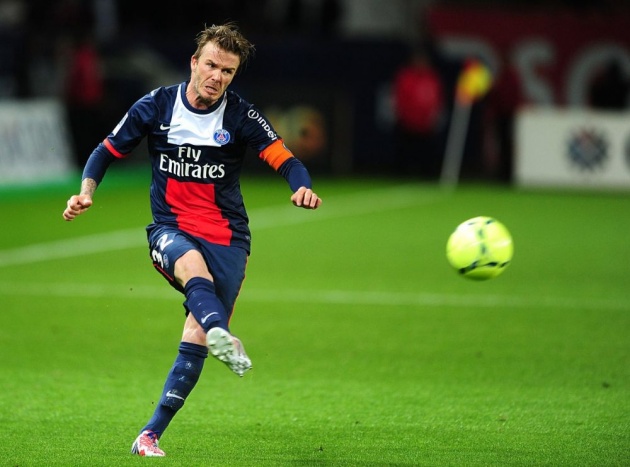 (Image source: google.com)
Real Madrid

:
On July 1, 2003, David Beckham signed a four-year contract of 40 million dollars with the Real Madrid. He remained a stunning scorer and best performer who attracted the major attention of public. Beckham turned into an individual from the "Galacticos" at the Real Madrid as he joined with the best known players such as Roberto Carlos, Zinedine Zindane, Luis Figo and Ronaldo to form an incredible team. He instantly got to be famous with the Real Madrid fans, but the team did not performed well all around either to win the Champions League or Spanish League. Beckham scored 13 goals as a player of Real Madrid.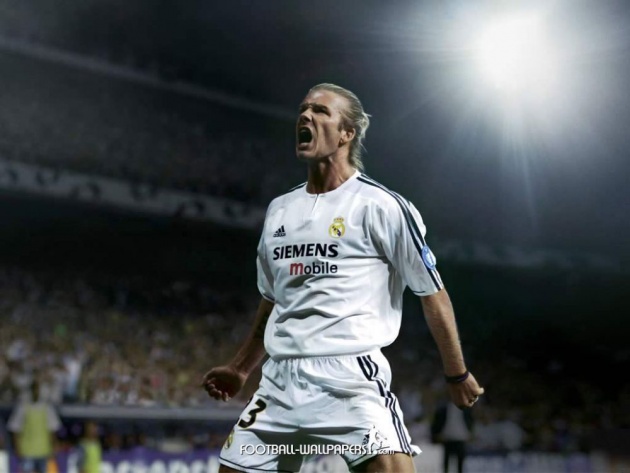 (Image source: google.com)
In Real Madrid, Beckham was not permitted to wear his most loved number seven, as other player of the team had the privilege to wear it composed into his agreement. As result, he chose to wear the shirt of number 23, being the biggest fan of Michael Jordan.
David Beckham turned into a UNICEF Goodwill Ambassador in 2005. During his last season in the team, he extended his worldwide stardom by establishing football institutes in East London and Los Angeles. During the FIFA World Cup 2006, he became the youngest English football player who scored in three World Cups. David Beckham got injured in the quarter final against Portugal and was replaced by another player. His injury resulted in the lose of match. England team was knocked out of the World Cup.
Last Game For Real Madrid:
David Beckham played his last game for Real Madrid in June 2007. He won a medal and celebrated this victory along with his friends named Tom and Katie Cruse, who went to attend his last game. On the completion of his agreement with the club, he announced that he had signed a five-year agreement to play for Los Angeles Galaxy. The five year signed agreement included the salary upto $10 million dollar per year.
An American magazine Forbes reported that tremendous increase in his merchandise sales as well as profit-sharing made him the top earning athlete of the time.
(Image source: google.com)
Los Angeles Galaxy:
The great soccer player David Beckham signed a five year contract, worth $250 million deal with the Los Angeles Galaxy. In 2007, he moved and joined the Major Soccer League LA Galaxy which is located in the Los Angeles. Beckham played the five seasons for the LA Galaxy. In these five seasons, he also managed to play for loan at AC Milan, which resulted in the disappointment of LA fans club toward him. In 98 games he scores 18 goals for Los Angeles Galaxy.
AC Milan Club:
After the ending of season with the Galaxy, David Beckham played on loan at AC Milan in order to keep up his fitness and health. Beckham showed his intentions clear by announcing that he would return to the LA Galaxy by the end of March, 2009. He played the most challenging games in almost three months on loan at AC Milan. He ended up his stay with the AC Milan after the five months.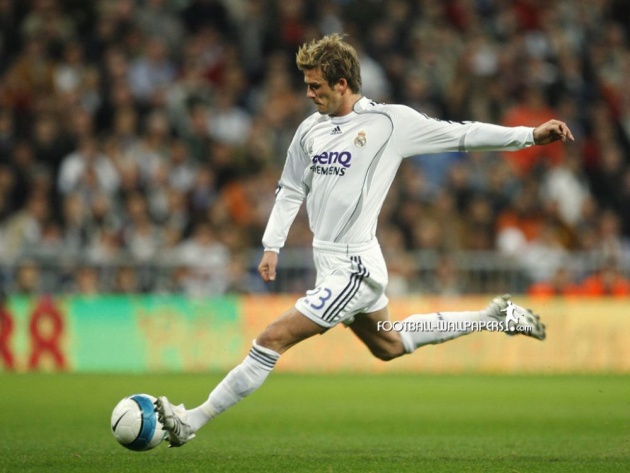 (Image source: google.com)
Return To Los Angeles Galaxy:
On his return from Milan to LA Galaxy, various LA fans expressed the angerness and criticism toward David Beckham as he already missed the first part of the season. On the other hand, the Los Angeles Galaxy had more successful season than thei previous one. He remained a essential part of the Los Angeles Galaxy squad. In 2012, Beckham helped the LA Galaxy in the acquisition of championship by winning over Houston Dynamo (3-1).
In 2012, he also won the MLS Cup and made his last appearance in the Los Angeles Galaxy on December 2, 2012. David Beckham managed to become the most iconic athlete of the time. The great soccer player became the international stardom as well. His shirt number 23 been recorded as the most selling shirt in the world. Beckham is well known for his techniques of passing, crossing and free kicks too.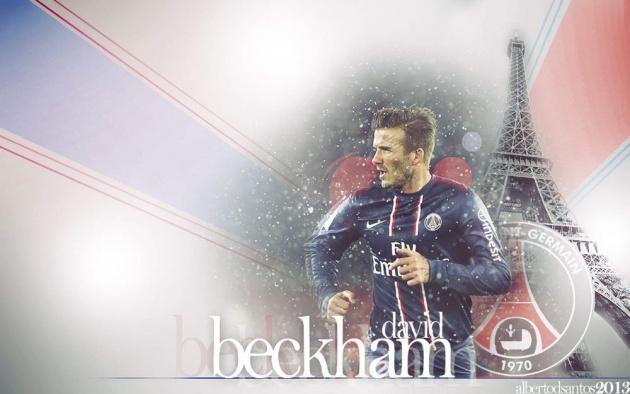 (Image source: google.com)
10 Unforgettable Moments of David Beckham:
(Video source: youtube.com)
Paris Saint-Gertmain:
David Beckham signed a five month contract with the Paris Saint-Germain. In 2013, he was shifted to Paris Saint-Germain. Beckham announced that his salary during his stay in the Paris, would be donated as a charity to a Children's Charity Local Foundation. He also won th title of Paris Saint-Germain club in the same year.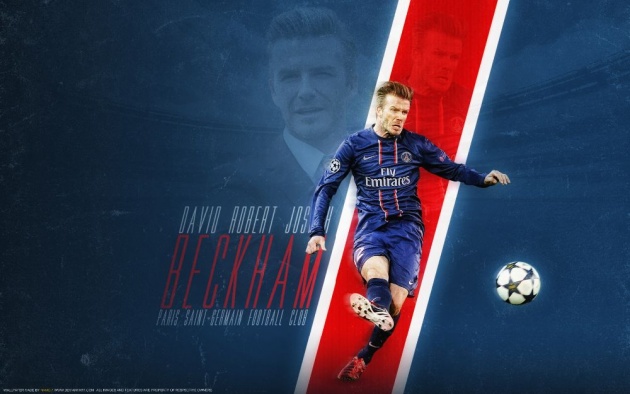 (Image source: google.com)
Retirement:
On 16 May 2013, After the winning of title of Paris Saint-Germain club, Beckham made the announcement of his retirement at the end of French's football season. He announced the ending of 21 year football career. On May 18, 2013, he played the last game of his career as a captain of the England team. He recieved the standing ovations from the audience at the end of match as well.
In May 2013, David Beckham was reported as the most richest athlete. He has the net worth of $350 million, more than $46 million earning per year.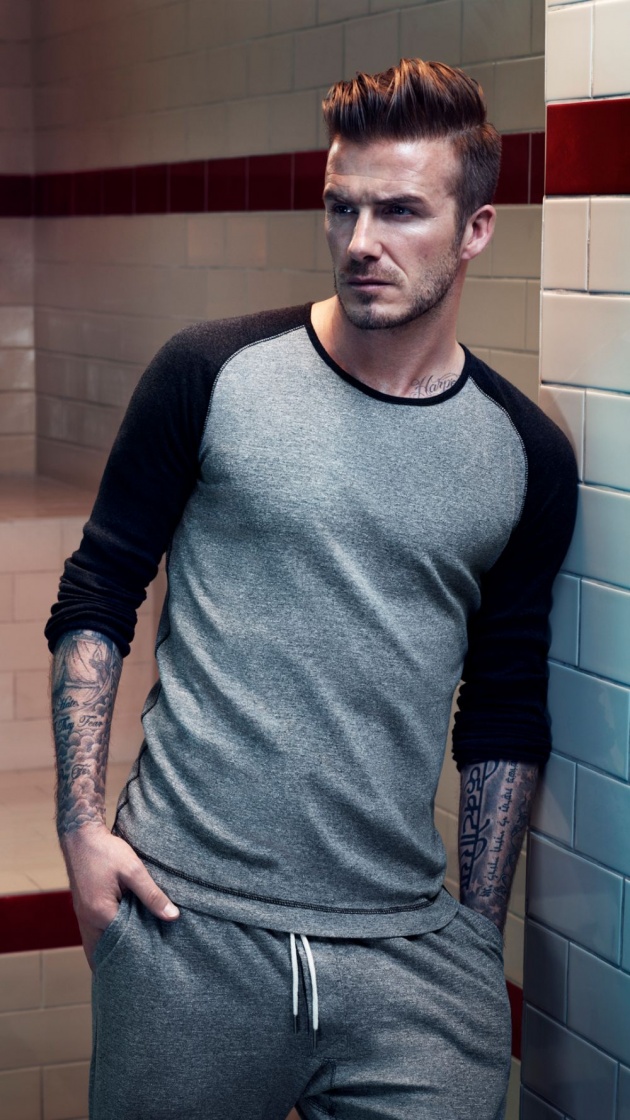 (Image source: google.com)
Charitable Work:
David Beckham is a superstar soccer player as well an a charitable celebrity. He has supported UNICEF at the start of his career. He turned into UNICEF Goodwill Ambassador after that because of his efforts and focus UNICEF's Sports Development Programs. Beckham is also a founding member of Malaria No More cause.
He owns his own chairty organization 'Victoria and David Beckham Charitable Trust' who aims at providing wheelchairs for poor children and helping children in the making their lives better.
David Beckham has also provided $185,500 funds for 'National Society for the Prevention of Cruelty to Children' (NSPCC). He has also played a crucial role in the campaign of UNICEF's Unite Against AIDS Campaign. In 2014, Beckham also supported the effort of UNICEF's fight to ebola cause.
(Image source: google.com)
Achievements And Records:
David Beckham has made the numerous huge achievements throughout his career. He has won the trophies as a best midfielder soccer player of all the time. One of his greatest achievement involved his vital role in the winning of 'The Treble' in 1998-99.
The great soccer player has also set the biggest records. Some of the records includes a Beckham's record of scoring in the three world cups and Scoring two times from a direct free kick made him the only fifth soccer player in the history World Cup. David Beckham is an incredible superstar having a long list of records and achievements.