Check out this video on Biyahe ni Drew: Zambales Adventure before I start with my blog post.
Video Credits: GMA Public Affairs via Youtube
Heartbreaks are not always sad endings. Sometimes, it allows you to become a much better version of yourself and realize that you should not dwell on things you have no control over. Yes, I have been hurt, but it won't stop me from moving forward, that is why I travel when there is a chance. Travel helps me to alleviate stress and have fun. Moreover, it allows me to grow and be a better person, learn a new culture, meet new people and a whole lot more. My first out-of-town trip for this year took place five days ago. My newfound friends and I went for a short 3D/2N vacation to Candelaria, Zambales.
Dawal Beach and Potipot Island Getaway
Here are my Dawal Beach and Potipot Island Getaway experience.
Sunset in Dawal Beach Resort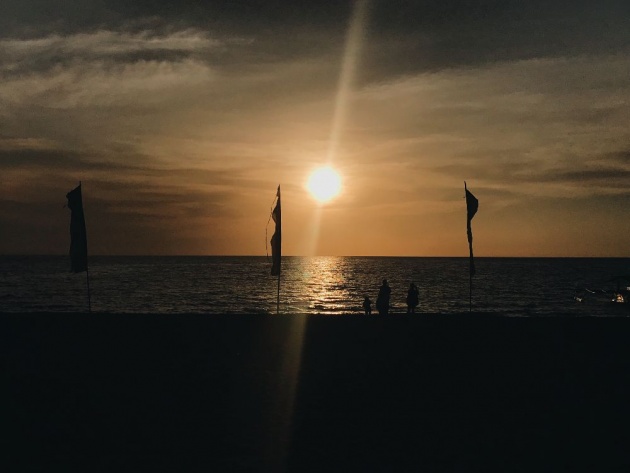 Image Credits: freelancermariagrace
Who does not love a beautiful sunset? I am a huge fan of beautiful sunsets. It inspires me to start new beginnings and become a better version of myself. I can stare at it for hours while lounging on the beach and sipping my favorite cocktail drink. Honestly, the sunset in Dawal Beach Resort is one of the best ones I have seen so far. It was magical. But the photo I took above does not give justice to the beauty of the sunset I have witnessed up close and personal.
Yet Another beautiful sunset in Dawal Beach Resort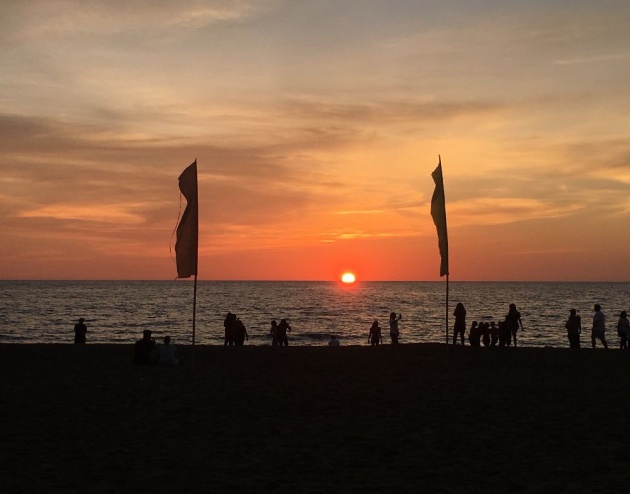 Image Credits: freelancermariagrace
During my 3D/2N vacation in Dawal Beach Resort, the sunset is one of the things I have always waited for at the end of the day. I would sit in one of the beach chairs and lounge while waiting for the sunset to set in. Everyone in the resort waited for it, too. I am blessed to have been able to witness this beauty before we went home because it is only on rare occasions that I get to see one because of my busy schedule. Moreover, most of the time I stay at home or go to the mall and do my weekly errands such as eating out with family, grocery shopping, etc.
Dawal Beach Resort Accommodation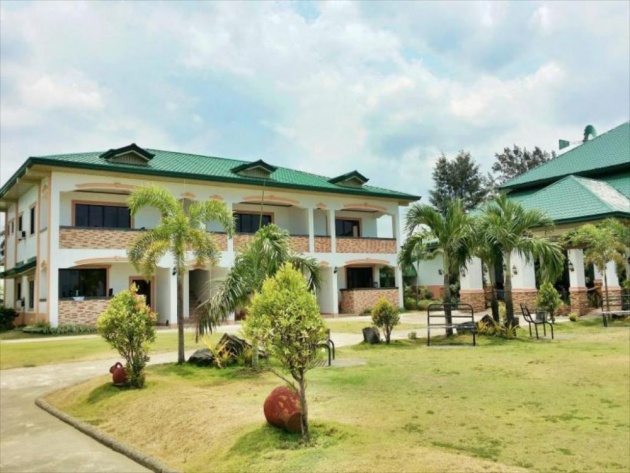 Image Credits: Agoda
Staying in Dawal Beach Resort is a breeze. We did not encounter any problems with both checking-in and out. The staff is friendly and always eager to help. When we have requested for towels and other things, they have provided everything without any questions, and they were delivered to our room right away. Room rate per night depends on the type of accommodation you have in mind. We got a Poolside Room for Php 1,800.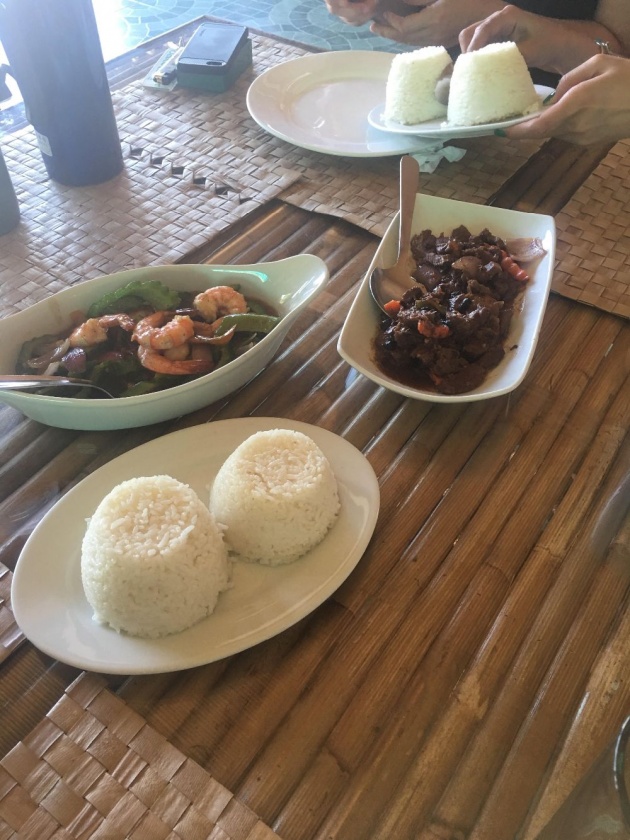 Image Credits: freelancermariagrace
Majority of the food in Dawal Beach Resort was surprisingly good, and affordable, too. Great food selection. Good service as well. You can have your food delivered to the karaoke room if you wish to.
Image Credits: awanderfulsole
From Dawal Beach Resort, we have rented a boat going to Potipot Island. Not sure though how much we have paid for the rental fee. It was a 10-minute boat ride, and thankfully, we have reached our destination safely. Upon arriving, we registered and paid the entrance fee.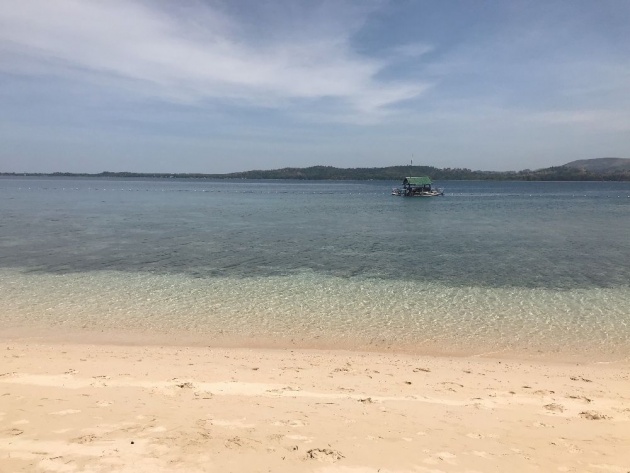 Image Credits: freelancermariagrace
Potipot Island is a popular tourist destination in Uacon, Candelaria, Zambales. It is only 5-6 hours away from Manila, which makes it an ideal destination for a weekend getaway. Summer season is officially here. The scorching hot weather calls for swimming and other water-related adventure, and our Potipot adventure just came in at the right time. Potipot Island has been in my bucket list for the longest time, and I feel happy and blessed that finally, I was able to go in spite of lack of time and finances. It has white sand though incomparable to Boracay's.
What to do in Potipot Island?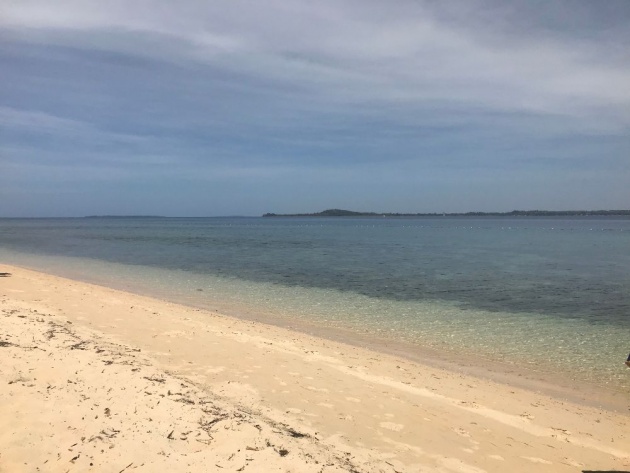 Image Credits: freelancermariagrace
Potipot Island is an excellent place to bond with your family, friends or special someone. There are fun and exciting things to do on this island apart from swimming such as gazing at the stars during night time, playing volleyball, snorkeling and watching the sunrise and sunset among others.
The best time to go to Potipot Island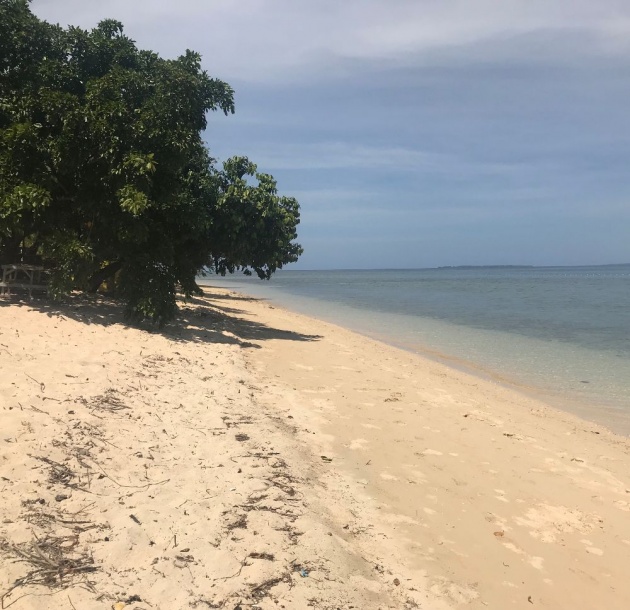 Image Credits: freelancermariagrace
Potipot Island can be crowded during the weekends, holidays, and summertime. So, it is best to visit the island during weekdays or off-peak season, if you want to avoid the crowd.
We live in a world full of of beauty, charm and adventure. There is no end to the adventures we can have if only we seek them with our eyes open."
Where to Stay in Potipot Island?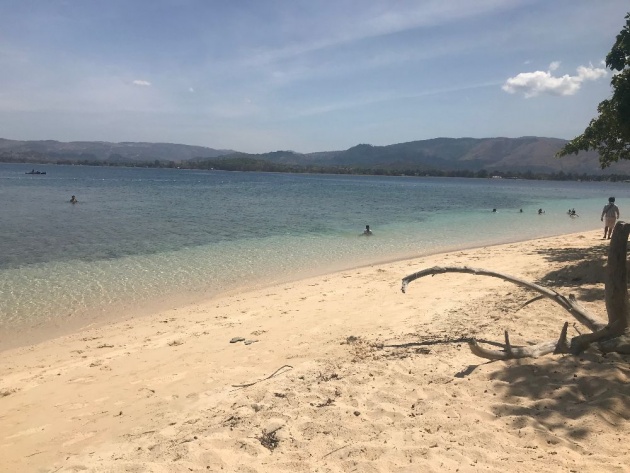 Image Credits: freelancermariagrace
There are no resorts in Potipot Island, but you can pitch a tent or rent a cottage. Just make sure to book ahead of time. You can stay in one of the resorts in Candelaria, Zambales instead if you want to enjoy full hotel or resort's facilities namely Isla Vista Beach Resort, Puerto Del Mar Beach Resort, Sunbloom Beach Resort, The Harvest Beach Resort and of course, Dawal Beach Resort.
Texas Joe, Subic Bay Freeport Zone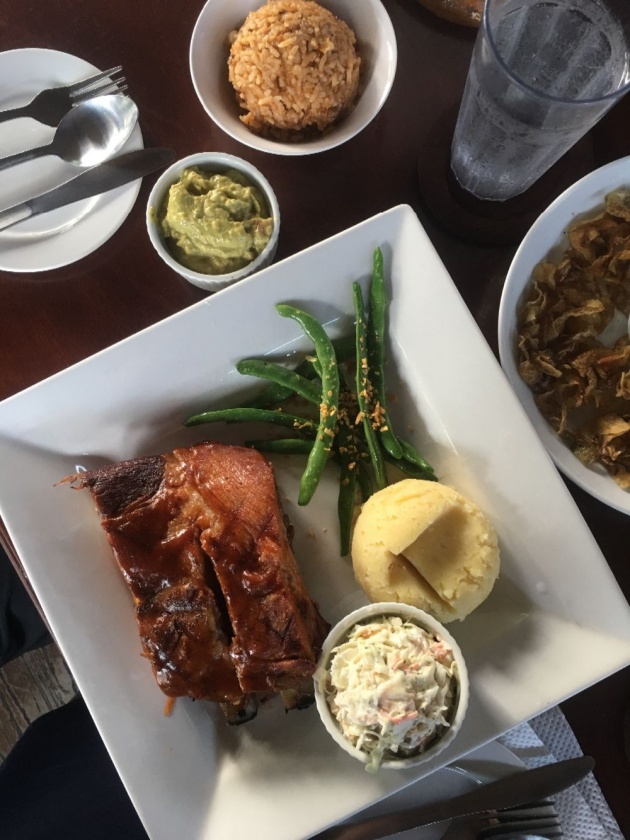 Image Credits: freelancermariagrace
After our 3D/2N vacation in Candelaria, Zambales, we have decided to drop by at Subic Bay Freeport Zone to have one of the best steaks in town, Texas Joe. I love everything we have ordered most especially the ribs they are juicy and tasty. Great service, too.
Before I end, here is another video you have to see on Potipot Island
Video Credits: nationaldatcom via Youtube
Final Thoughts
Visiting Potipot Island is a dream came true for me. Moreover, it helped me to not think about the problems I have right now because I did enjoy it, a lot. I just hope that the management would put in more efforts to clean some of the areas on the island. Also, create more recreational activities, etc.
Thank you for taking the time to read my blog post. God bless us all.
Written by: freelancermariagrace for Bitlanders