Have you ever thoughts of using a "death ray" as a form of green energy to power buildings, electronics and the like? Well, environmentalists believe the magnifying effect which channels sun rays to a focal point for heat to be stored and converted to power genuinely demonstrates the power of solar energy.
I was reading some interesting articles and I came across one that makes you wonder about the amount of thought that goes into the construction of large buildings and skyscrapers.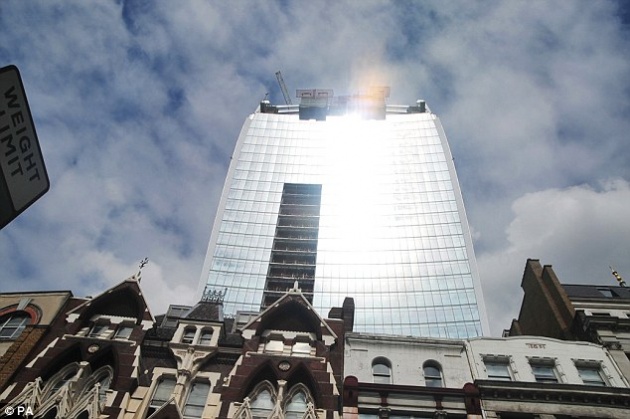 . Most recently, the architect for the Walkie Talkie building, Rafael Vinoly, claimed he did not realize the concave shape of the building would create a "death ray" of sorts aiming at the streets of London.
If you were an architect, working on a multimillion, rather billion, dollar project, you would think to inspect all sides of the situation such as sunrays especially when using reflective glass on the exterior of the building, right?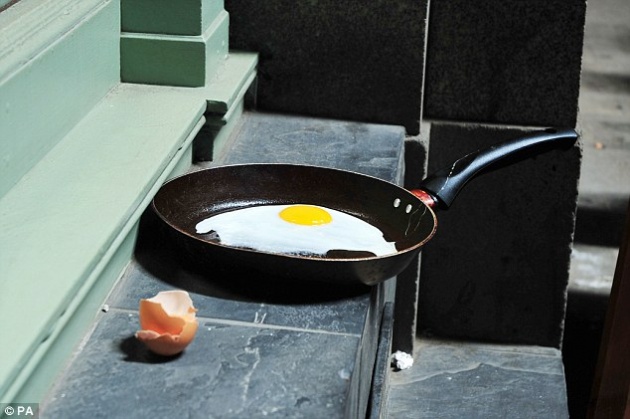 Now Vinoly claims he knew it was going to happen but didn't have the right tools and software oh, and he didn't think it would be so hot. Meanwhile, this concentrated beam can singe carpets, blister paint, melt certain car parts, toast baguettes and fry eggs on Eastcheap Street where it is focused.
So obviously Vinoly has not taken everything into consideration and admits to making multiple mistakes on this project even though he is known for concaved buildings and has encountered this issue in the past with a building in Las Vegas, Nevada.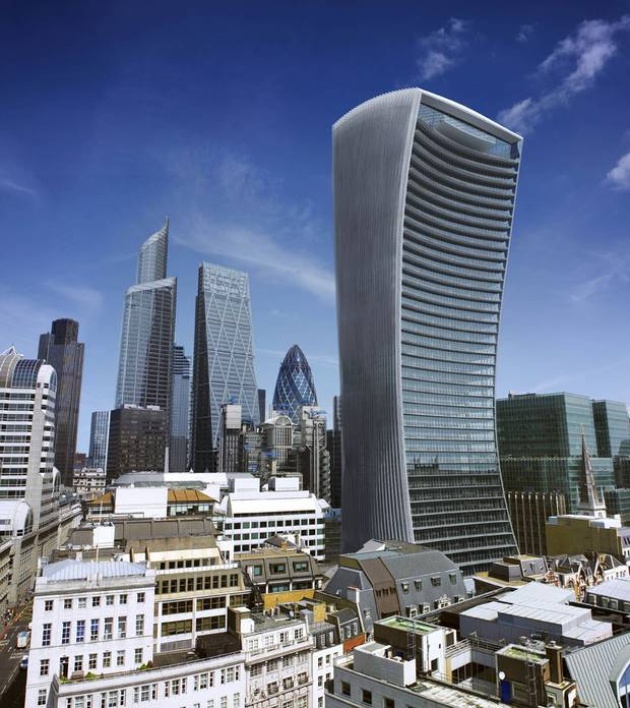 Nonetheless, environmentalists have saved the day once again by taking a disastrous project and turning it into a benefit for the planet focusing the attention on the strength and ultimate power of sunrays.
Solar power tower technology is indeed a real concept that is already being used in the US and Spain where the radial field of parabolic mirrors channels sunrays toward a focal point at the top of the tower, which is why the concave shape is ideal for this form of green energy.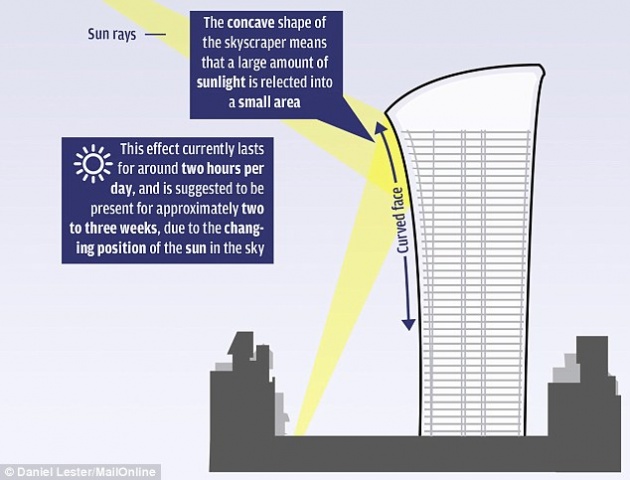 Even though Vinoly should have adjusted the plans to ensure the safety of the public, he has given environmentalists everywhere a boost of confidence in recognizing the effectiveness and immeasurable power of solar energy.