Hey!
This blog is a bit delayed due to a insanely hectic week but oh well here it goes!
It was a really great shoot and i had such a good day and met some great level 6 students from it as well as some awesome people at the convention.
I feel i did my job on sound really well. I'm used to doing normal interviews in a quiet set up but a voxpop interview in the convention was a challenge but i enjoyed it!
Overal i had a great day of covering a event which was new to me as well as being shown a whole new world
On to the shoot !!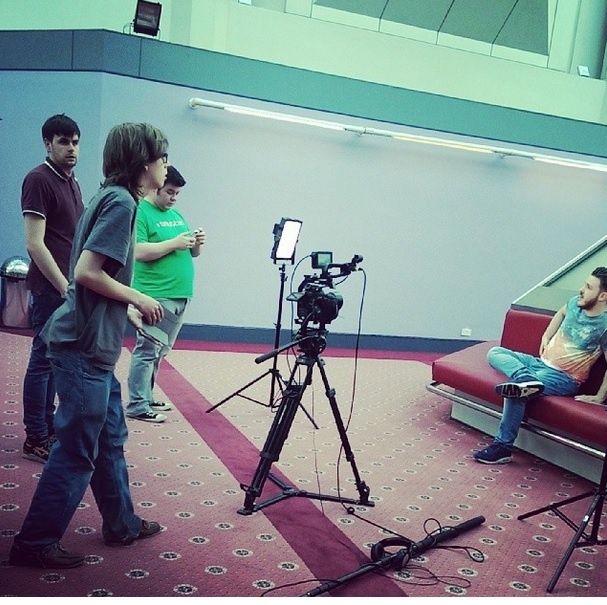 (Still from the day)