On September 13th, the city of Herat and the US Consulate suffered a terrorist attack that claimed the life of two Afghan police men, one Afghan security guard and the 7 suicide bombers. Herat is the town where Film Annex and Women's Annex built 10 Internet laboratories in the local high schools and 1 Women's Annex Center, connecting to the World Wide Web nearly 50,000 students.
Elaha Mahboob, the Women's Annex representative and coordinator in Herat, commented today with those words:
"It was a really bad day. I just woke up with a very strong noise of explosion in the morning and I was shocked to hear that one of the computer science students was killed in this attack. I really feel sad for him and his family. For now, everything is fine here, but who knows if we will be alive tomorrow or not..."
In spite of the tragic events in Herat, Elaha Mahboob just published some great news on her latest article, Examer Filmmaking Project for Afghan Students, proving again the strength of mind of those incredible Afghan women and their determination to work towards a better future for their families.
This tragic event happens a few days after the opening of the 10th Film Annex and Women's Annex Internet laboratory, and one day after the celebrations for the win of the South Asian Football Cup that brought millions of Afghans to celebrate in the streets of their towns in Afghanistan and all over the world.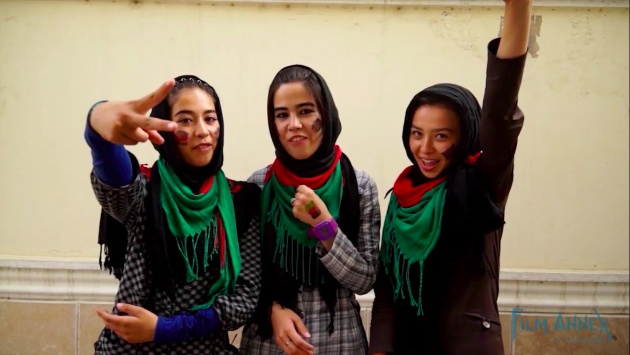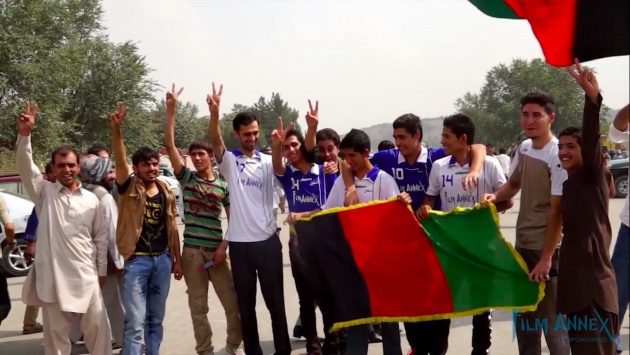 The terrorists attempted to dent the confidence and perception of a new and successful Afghanistan, but they can't overpower the will of 8 million intelligent and creative students working to reach a better future.
There are a few key factors that give us further confidence in the future. It all starts from the need and natural desire of humans to tell stories, share ideas and provide happiness to their families. This is why we have been working hard to arm the students of Herat, well before the attacks of September 13th, so they can be able to communicate with the rest of the world, get access to digital literacy and training, become financially self efficient and support their families. We were able to train, motivate and put online nearly 5,000 women and girls, and allow them to generate great revenues through the Film Annex innovative BuzzScore algorithm, up to 5 to 10 times higher than the national income. Check the amazing results of the Afghan community on Film Annex.
Hatifi High School traditional classroom: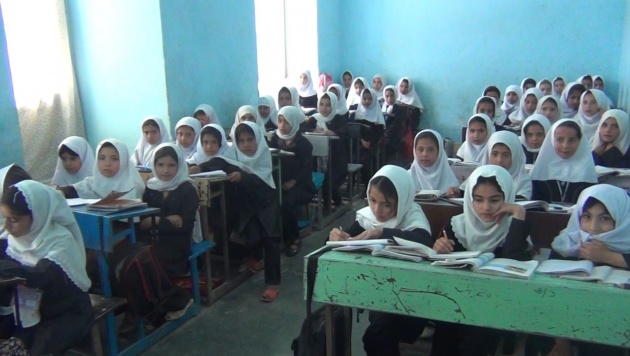 Hatifi High School Film Annex and Women's Annex Internet Classroom and Laboratory: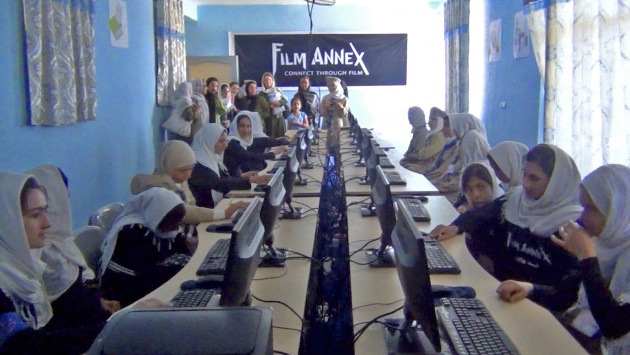 In several occasions, my business partner Mike Sweeney mentioned that I get up in the morning thinking I am in Herat. In reality, every day, I am working to learn from the students of the High Schools of Herat, understand what they like, what they need and what they want, from the simple curiosity to browse a culinary blog or play an online video game, all the way to work on the Examer Content Creator to produce professional film treatments and articles, a variety of opportunities that surpass and outlast the acts of terrorism perpetrated this morning.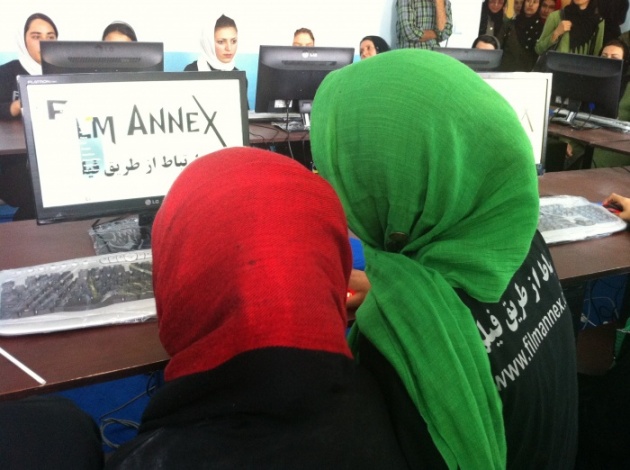 Picture courtesy of Angela Shah.
I just spoke to Roya Mahboob, our partner and inspiration. She is now in Kabul and coordinating our students and writers to report on the events, and above all, communicate about the positive stories of the city of Herat and how the lives of millions of people are more valuable than this act of terrorism.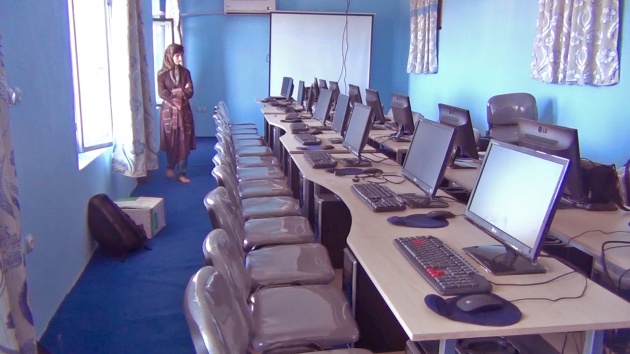 Martin Luther King's message describes my opinion on this matter:
Please visit my personal page on Film Annex and subscribe. Please also visit Women's Annex and subscribe to it for updates, articles and videos.