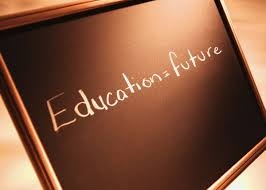 I feel very fortunate I teach in a school that is culturally diverse, and open to different socio-economic backgrounds. My school's administrators often invites public speakers from all over the globe, so that our students can be exposed to other ways of thinking, and learn to see the world from different perspectives. We have a program during lunch break called "Lunch and Learn" in which students are encouraged to attend workshops held by people coming from various countries. It's a wonderful opportunity for our children to get out of their routine and join a different type of learning scenario, in which they can interact with individuals they would have never met otherwise.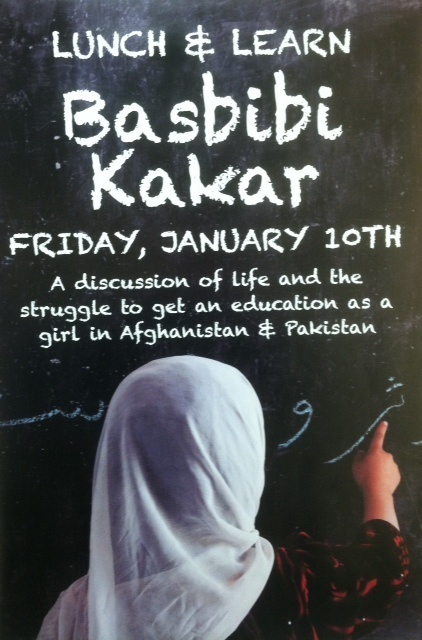 Last week we had the privilege to host 21-year-old Basbibi Kakar, a young Afghan woman who is currently studying in the United States. Basbibi's life story is similar to many other women in Afghanistan. After being born in the province of Nandrahar in Eastern Afghanistan, her family moved to Pakistan because of the war against the Soviet Union. Even though they were safe, life in Pakistan for an Afghan girl wasn't easy. Most refuges experienced - and still do - heavy discrimination, and Basbibi wasn't an exception. She was often ignored at school - both from students and teachers - and didn't receive the same respect her peers did. She was treated as a second-class citizen, repeatedly bullied, and felt cut off from the rest of the world. When she was 16 years old her family decided to go back to Afghanistan, and they have been living there since. Then the unexpected happened.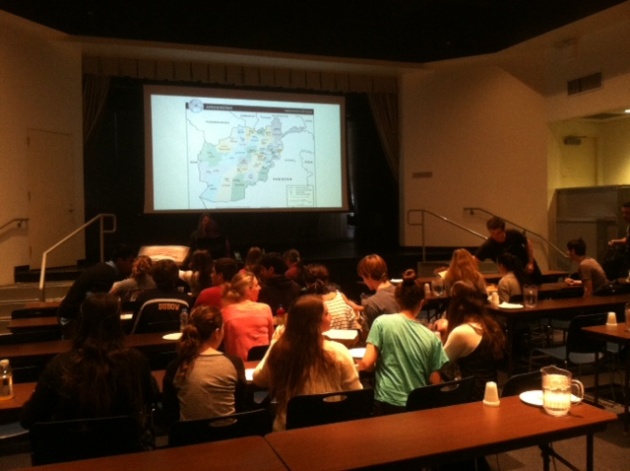 Basbibi was offered the opportunity to go to college in the United States, while staying with an American family. Because of the fact that her father is an educated man, Basbibi was fortunate to be allowed to travel to the United States, something that tends to be fairly rare in a culture that so often represses women, and confines them inside their homes. Basbibi's opinion of the education in Afghanistan is very low. Her biggest complain about the Afghan education system is the difficulty to find skilled teachers. "I sat down through classes in which all my teachers did was reading from a book without adding anything else from their experience", she told us. "I could have learned the same thing studying at home by myself."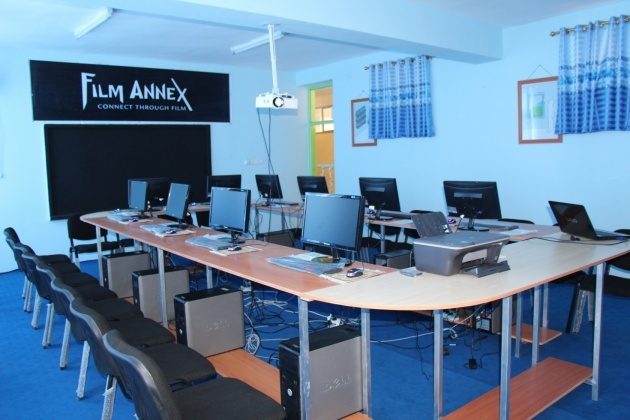 Lack of specialized professors is a huge problem in Afghanistan schools, and the new generation of Afghan girls and boys are paying the consequences. They are eager to lead their country toward political and economic progress, but with an Afghanistan literacy rate among the lowest in the world and little domestic help every step forward feels like a giant endeavor. Luckily, young Afghans are receiving help from outside their country.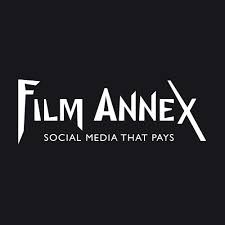 Film Annex - a company offering independent filmmakers its website as a digital platform to showcase their work worldwide - has been building Internet classrooms all over Herat, the third largest city in Afghanistan. Because of the logistics provided by Film Annex, 40,000 Afghan students are now connected to the cyberspace. And because of the educational curriculum Film Annex offers them, these students are starting to earn money online, and are becoming successful entrepreneurs. Film Annex rewards it's users, who get paid for writing blogs and posting them on the website. Since the revenue they generate helps the whole community, Film Annex is showing that digital literacy is able to efficiently create a sustainable education aimed at facilitating prosperity on a much larger scale than just benefitting only the individual who is fortunate enough to get an education. It's a wonderful concept I feel honored to promote with my social media network strategies, and I'm hopeful that more international enterprises will invest in Afghanistan's potential.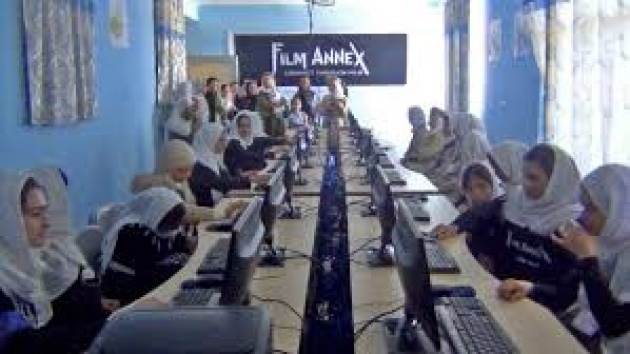 I asked Basbibi what she wants to do after college, and she answered with no hesitation: "I will go back to Afghanistan. I want to teach and make a difference in the lives of my Afghan little brothers and sisters. My country needs my help, and I will go back to raise the standards of Afghanistan education." With people like Basbibi leading her country I can't help feeling optimistic about the future of Afghanistan.
* * * * * * * * * * * * * * * * * * * * *
If you want to write blogs but are not registered with Film Annex yet, REGISTER HERE and start your journey. You will be joining a family of writers coming from all over the world eager to read your stories. Writing on Film Annex is very easy: just click HERE and start your journey. As soon as you register, SUBSCRIBE to my page on Film Annex: you will be earning money in no time! :-)
If you are already writing on Film Annex, tell your friends to REGISTER HERE, and suggest that they should read this article: it will show them exactly what they need to do to write good blogs and be successful on Film Annex.
Would you like to know me more? Watch MY INTERVIEW WITH FILM ANNEX, and learn my opinion about SOCIAL MEDIA and DIGITAL LITERACY around the world.
Giacomo Cresti