BitMiles
Bitmiles is basically a another site owned by the same management of bitlanders which is best among social media sites which pay us for being social. Bit-miles is a totally different idea generated site with a main focus to increase user's ability to engage more with brands while doing some brands oriented task.Bitmiles is just like what brands require to full fill marketing needs .It's an ability to make brands more familiar and known to the world so easily and fast.Bitmiles a solution of marketing needs in now a days.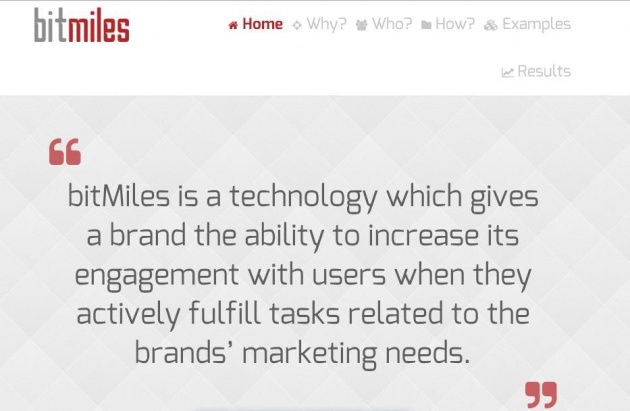 Bit-miles is basically a platform for those who owned sites , but want a visitors to improve site revenue , sales ,ranking and much more.If you want all these so remember to use bit-miles because it is capable to those in fast and unique way.Bit-miles is follow reward system just like in bitlanders and each completion of task reward is given which can easily be claimed.Bit-miles is the one site because of micro donation concept introduce first time in bitlanders by bit-miles. Bitlanders is more stable when they join hands with bit-miles in order to generate more traffic and stable rewards system.
"Thanks to bitMiles, time on the site grew from two to 16 minutes per session," says bitLanders CEO Francesco Rulli."
Bitmiles account
In order to use that amazing site first you have to make an account in order to fully use of that amazing site , but for bitlanders users bit-miles auto makes accounts with the same email and password we use to login bitlanders , it's an amazing job done by bitmiles thanks bitmiles team. Site link is given below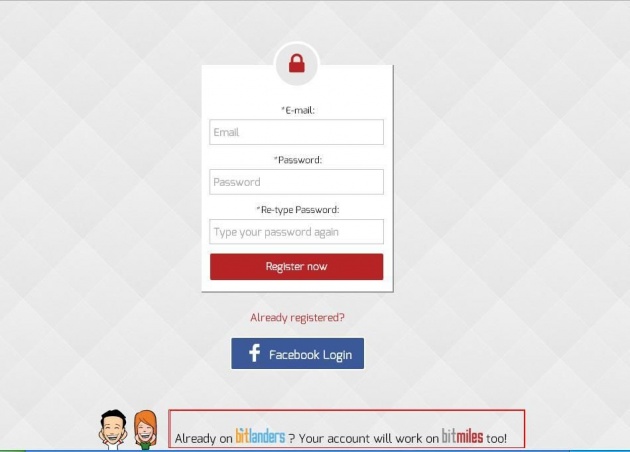 How To Manage Bitmiles account
Today we discuss about the inner side of bitmiles and know how to use bitmiles in order to improve sites reputation if we are site owners and how we receive rewards if we are customers.
Dashboard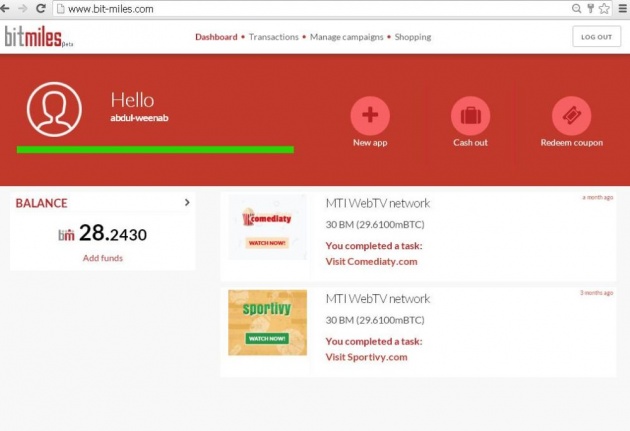 Dashboard is basically look like in above picture.In that picture wee can easily see balance which is actually bitlanders account balance, the reason to show bitlanders balance here in bit-miles is basically benefit given to bitlanders user which is we can use bitlanders balance to start a add compaign to promote site on bit-miles.All task done is also visible on dashboard about which banners we click on bilanders and reward directly add up to the balance here.


New App
In this tab of New app you can make banners insert images of your site so that your site banners are display by bit-miles in order to promote our site and and engage users more fastly and safely.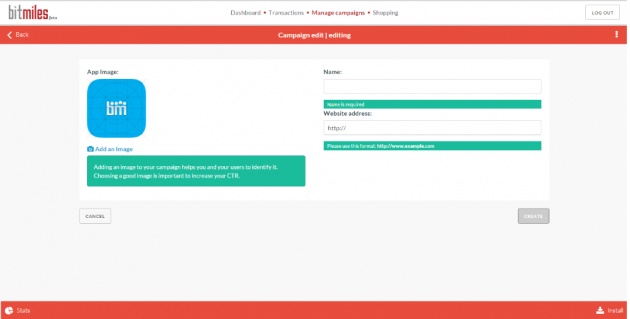 Transactions
Transsaction is next top dashboard which contains the detail history of all transaction of sale purchase or all shop movements on the bitlanders.This is because both site are inter connected with each other.It is great oppertunity especially for bitlanders users to use these balance for promotion of their site easily.Every transaction can easily be monitor and track from here in this tab.Positive balance shows that addition of balance and amount with negative balance are basically withdrawals from bitlanders.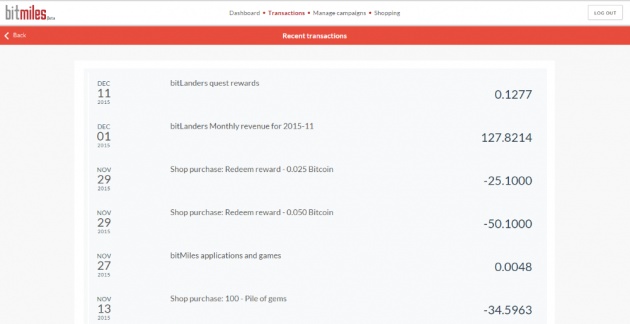 SHOP
Last tab which is basically know as shopping where we can fund our bimiles account via paypal easily in order to finance our adds compaigns to promote our own sites on bitmiles fast and safely.In shop we can also withdraw our balance via paypal which we earned via completing task on bitlanders.
Funding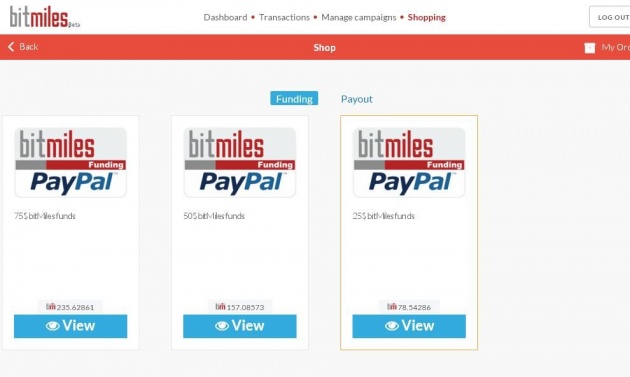 Payout
How rewards added to compaign