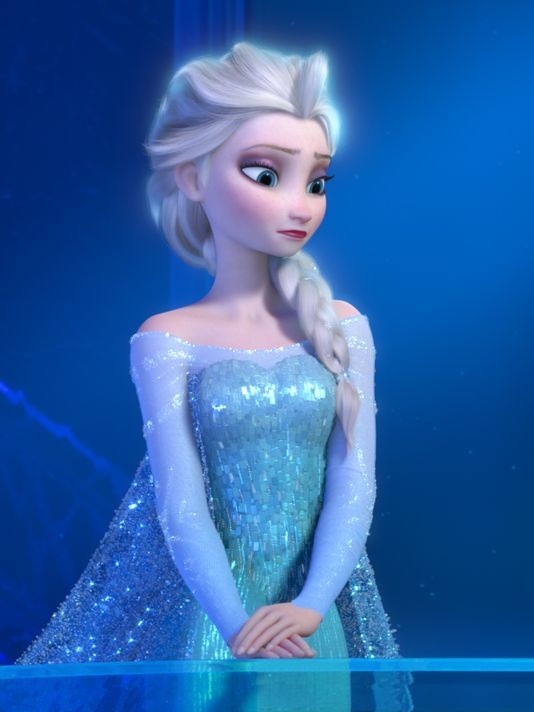 The new Disney Movies Anywhere digital movie service allows fans to take their favorite Disney films on the go, including "Frozen."(Photo: Disney)
Fans can watch owned movies through cloud-based app or shop for new titles such as 'Frozen,' out today.
For those who want to watch Disney movies anywhere, now there's an app with all that right there in the name.
Launching today, Walt Disney Studios' cloud-based Disney Movies Anywhere digital movie service allows young and old to watch all their favorite Disney, Pixar and Marvel Studios movies on an Internet browser, Apple TV (through iCloud orAirPlay) or via a free app for their iPad, iPhone or iPod Touch.
The debut of the new service coincides with the digital release of the Oscar-nominated animated feature Frozen and the Thor: The Dark World Blu-ray and DVD — Disney Movies Anywhere offers exclusive featurettes from both films. In addition, Disney lovers can also peruse digital titles to purchase, check out bonus features, watch previews and even earn Disney Movie Rewards points with digital buys.
Disney's entire library of 400-plus active digital movies will be available to users — those with digital copies of movies already on their iTunes can sync them with their Disney Movies Anywhere account to watch on the app, and unused codes for digital copies contained in Blu-ray and DVD releases since 2008 can be used with the new service.
"Disney Movies Anywhere is an adaptable digital ecosystem designed to help consumers consolidate their Disney movie collections and enjoy them for years to come," said Jamie Voris, chief technology officer for Walt Disney Studios.
Also for a limited time, folks who connect their Disney Movies Anywhere account with their iTunes — or simply sign up for one — will receive a free digital copy of the Oscar-winning Pixar superhero feature The Incredibles.
Source: USA TODAY
Annex News - Movies