Religion and culture does play an integral role in the work of the United Nations, but a benediction or blessing as seen in the US congress for example is not part of the tradition. Perhaps it could become unwieldy with the broad range of faiths represented in the UN's participants including agnostic and atheist, monotheistic and more traditional/animist. Religious leaders do frequently appear as speakers and presenters. The Vatican has even a formal Mission (or Representative office) to the United Nations. Muslims have a part of the library provided for Friday prayers. Jewish, Buddhist and Hindu observations have been performed within the UN General Assembly for special occasions as have traditions of indigenous peoples. However, prayer services are more frequently provided for outside the formal UNGA sessions.
(UN Photo Below – 10th Anniversary of 9/11 at UN Prayer Service: "The General Assembly holds a special ceremony marking the tenth anniversary of the 11 September terrorist attacks, with clerics of different faiths lighting candles to remember those whose lives were claimed on that day. From left: Rabbi Richard Marker; Imam Khalid Latif; Reverend Robert J. Robbins; and Reverend Masamichi Kamiya.")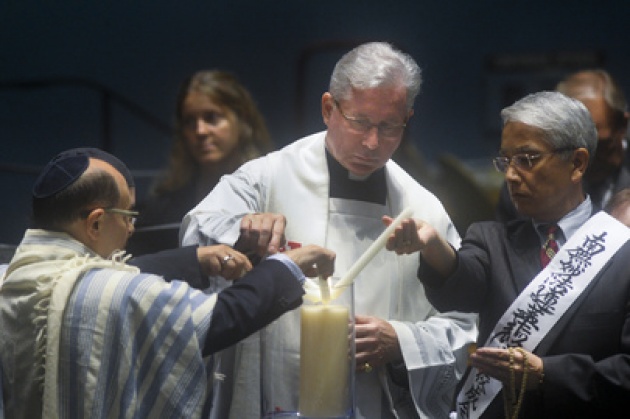 Devout Christian:
This year the UN Secretary General Ban Ki-moon, a devout evangelical Christian, spoke at a prayer service designated for the start of the work of the UN General Assembly 2012. The service was held at the Church of the Holy Family in NYC. The UNSG spoke in a more inclusive notion. According to UN News Centre: the UNSG warned that the values that unite humanity are coming under increasing strain, while arguing that a better world was within reach if people are willing to work, dream and pray for it together. In his remarks, he observed the tenets of peace, human rights and development are being tested by ongoing worldwide political and social tumult. "Conflict continues to claim the lives of innocents from Syria to Central Africa to Afghanistan.
(UN Photo Below: Secretary-General Ban Ki-moon lights a candle during the Permanent Mission of India's commemorative concert, "An Ode to Peace", scheduled ahead of the 9th anniversary of the 9/11 attacks. Also pictured are Hardeep Singh Puri (second from left), Permanent Representative of India to the UN, and Amaan Khan (left), who along with his brother Ayaan, and father, renowned musician Amjad Ali Khan, performed at the event. September 9, 2010)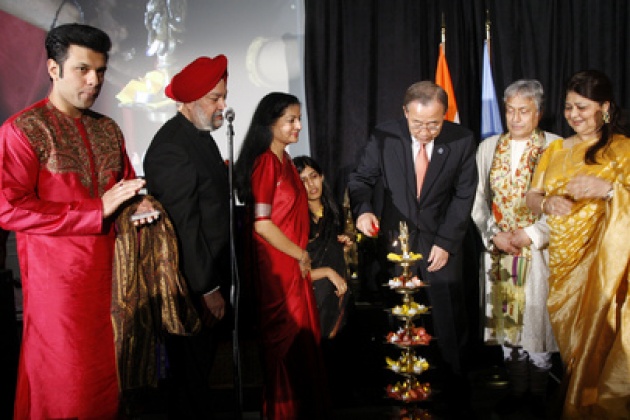 Global Financial Crisis:
In all regions, communities are facing economic hardship and political uncertainty. The global financial crisis has extended the recession in a world economy. Without taking sides on the current debate of stimulus vs. austerity, the UNSG also noted the social causes of unhappiness, suffering and potential conflict noting that both global unemployment and intolerance are also on the rise. "Perhaps it is easy for some to despair at these tests. But I am a believer. I believe we can rise to the challenge. And I know you believe that, too." Read: - "Combating Religious Intolerance".
(UN Photo - UNSG Attends Conference of Religious Leaders in London on the Environment)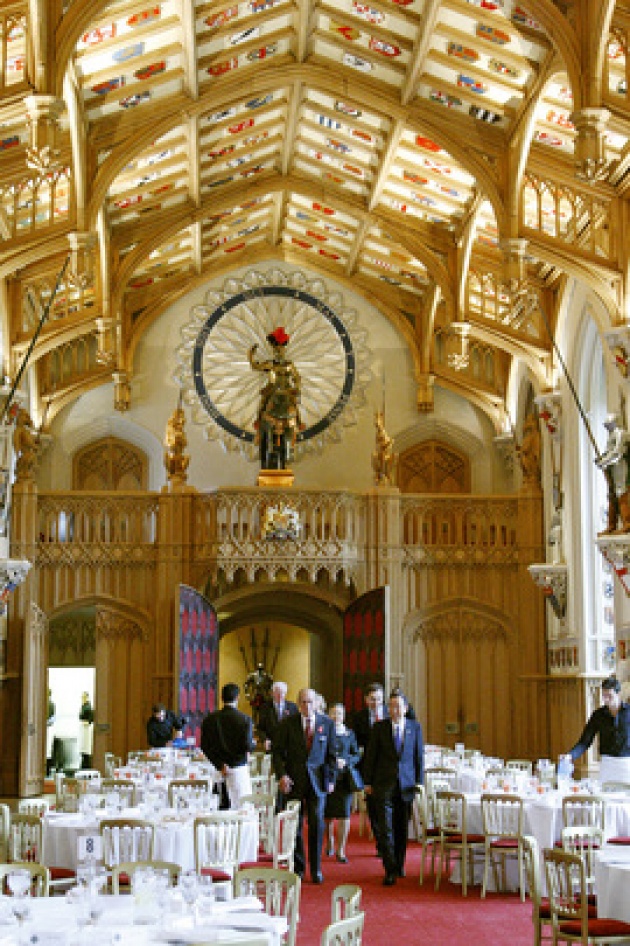 From Srebrenica Mass Graves to London Olympics:
UNSG Ban Ki-moon appeared to be still confronted with the ghosts of Srebrenica and the hope of the London Olympics. Mr. Ban told those gathered about a recent day trip which took him first to the mass graves of Srebrenica and then on to London for the opening ceremony of the Olympics – a startling juxtaposition which, he said, showed him "the world as it was, and too often still is and the world as we know it can be." "I resolved that the road from Srebrenica must take us to a world that is more civilized, more accountable, and more humane," Mr. Ban added, stating that despite current events and widespread conflict, a better world was nonetheless attainable. It is notable that during his visit to Srebrenica, UNSG Ban did not refer to genocide in Srebrenica, but since his return, he has on at least one occasion, in the discussion on the Responsibility to Protect and the current conflict on Syria. Read Report: "Responsibility to Protect Needs Prompt Response"
(UN Photo Below: UNSG in Srebrenica 2012)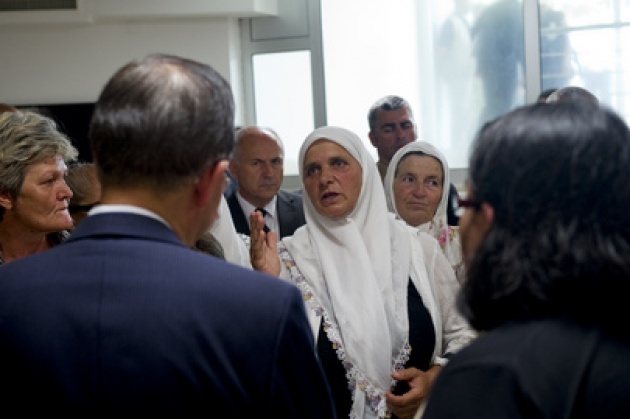 The UNSG concluded his remarks with a hopeful message: "I believe it is out there for all the people of this Earth to grasp if we labor and dream and pray for it together." Read "Can Religion Bring Humankind Together?".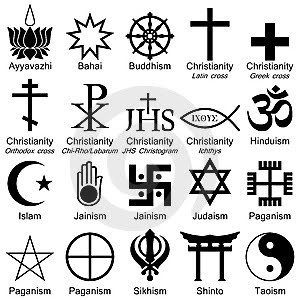 Ambassador Muhamed Sacirbey - FOLLOW mo @MuhamedSacirbey

Facebook-Become a Fan at "Diplomatically Incorrect"







Twitter – Follow us @DiplomaticallyX







Read More Diplomatically Incorrect Blogs http://diplomaticallyincorrect.org/blog_posts