... or at least, can UN borrow "intelligence" capacities of others? The UN does try to anticipate both crisis, threats to international peace and security as well as potential demands upon the institution. However, the UN has few independent military/security resources. It can though rely upon the information/intelligence of key member states to provide the institution with relevant information. Of course, this intelligence may be selective, biased and/or self-serving especially when the source is a Security Council Permanent Member ("big power"). The emphasis, at least in the past, may have been on a "selective" dissemination of information as well as who was afforded the opportunity to see it.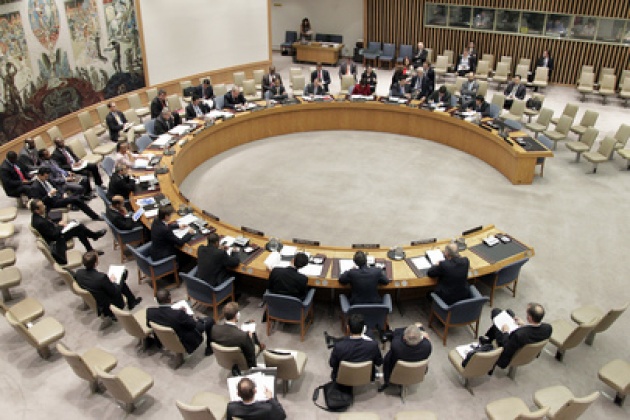 During the Bosnia & Herzegovina war, there were already reports in the spring of 1992 of executions and "concentration camps" that gave early hint as to the genocide at that time just starting to unravel. In August of 1992, I managed to get a hold of such reports which had been forwarded from UN mandated observers on the ground in BiH, but were never distributed to UN Member states or apparently to the UN Security Council. When I confronted the UN Undersecretary General for Special Political Affairs Sir Marrack Goulding as to why such highly relevant and urgent information had not been made public, he demanded from me how I managed to obtain their internal communications – he termed it a breach of security. I, in turn, defined his failure to make the evidence of the grave violations of international humanitarian law in BiH as a breach of trust. Sir Goulding's reply was that he had made the "information public to those countries that should know." Of course, neither Sir Goulding (Pictured in the UN Photo below in August 1992 in Zagreb at UNPROFOR HQ) or "those countries that should know" apparently did not take any credible efforts to confront the criminals or curtail the crimes.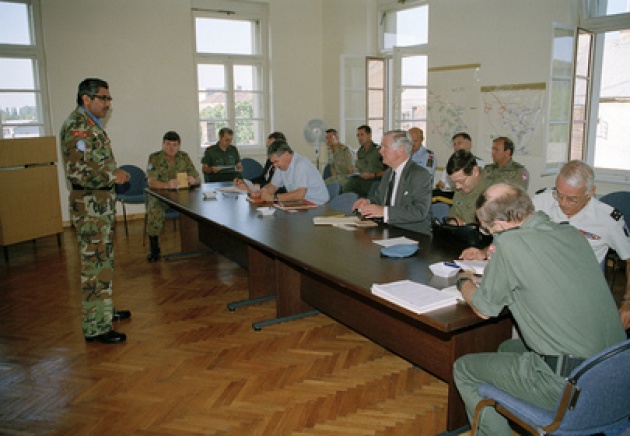 (UN Photo Above - Lieutenant-General Satish Nambiar (left) of India, Force Commander of UNPROFOR, briefing Marrack Goulding (fourth from right), the Under-Secretary-General for Peacekeeping Operations, and Sector Commanders at UNPROFOR headquarters in Zagreb).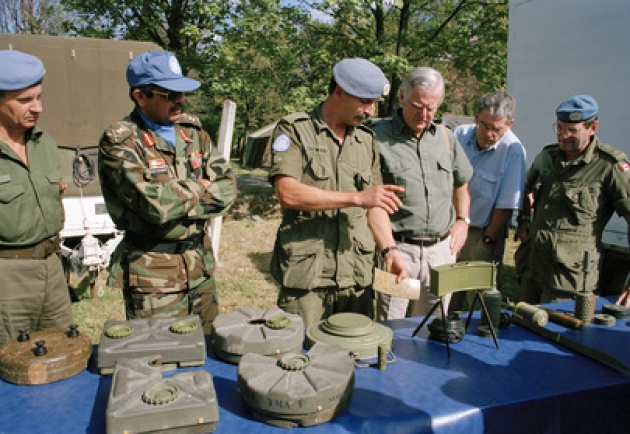 Perhaps as standards have evolved and the International Criminal Court has been established, the conduct described above of a UN official would be less likely. Nonetheless, Sir Goulding, a British diplomat before his UN appointment, had been responsible for setting-up the Department of UN Peacekeeping during the tenure of then UNSG Boutros Boutros Ghali. The methodology of selective information and recipients is difficult to erode simply with time.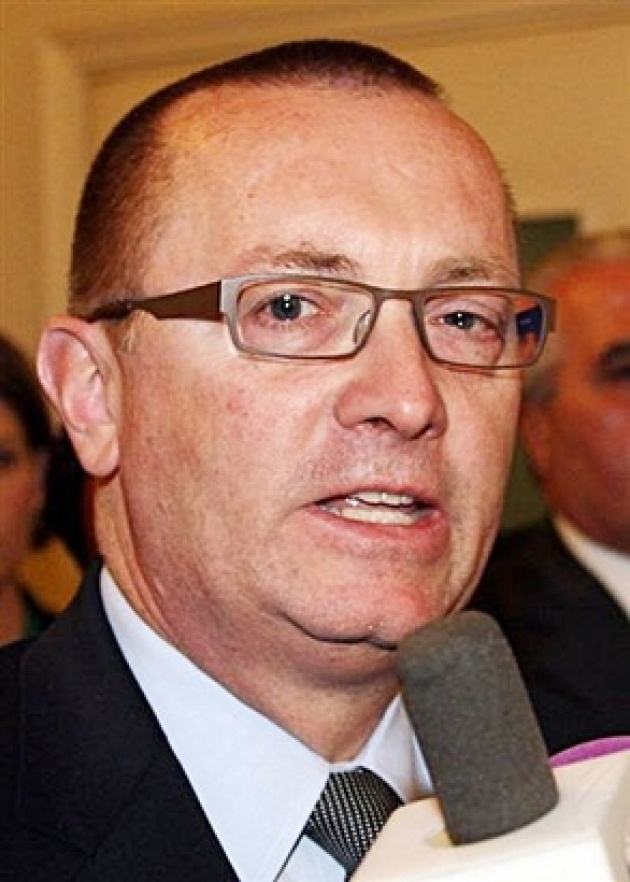 In a practice now also more established, the UN Under Secretary General for Political Affairs provides a regular briefing to the UN Security Council anticipating crisis/needs for UNSC response. As his predecessor, the new Political Affairs head is a former US State Department diplomat Jeffrey Feltman (UN Photo Above & Below). See our Blog for Film on Appointment of Mr. Feltman as UN's Top Political Advise .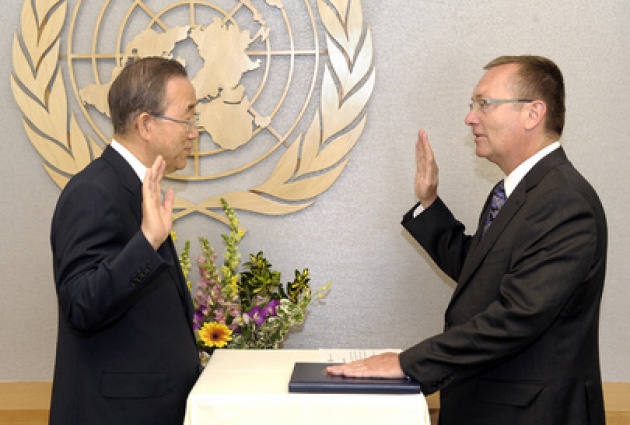 The briefings have become known as "horizon scanning" exercises within the UNSC. Today, August 7, 2012, Mr. Feltman briefed the Council on the evolving situations in Somalia, the "People's Mujahedin of Iran" Camp status in Iraq, and, on short notice, the rapidly developing situation in the Sinai on the Israel, Egypt, Gaza borders. Individual countries can also forward official communications to the UN Secretary General, the UN Security Council President and/or the UN General Assembly President raising issues of concern. (Generally the UNGA is not in position to respond to "threats to international peace and security unlike the UNSC). Undoubtedly there are other pressing global issues, perhaps crisis rising, but the UN is both limited by capacity and the sources upon which it can rely.
Ambassador Muhamed Sacirbey - FOLLOW mo @MuhamedSacirbey


Facebook-Become a Fan at "Diplomatically Incorrect"








Twitter – Follow us @DiplomaticallyX







See more at our Popular Video Blogs & Current News Event Articles – www.diplomaticallyincorrect.org