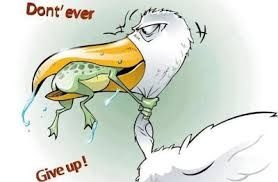 The first time I watched this video, I cried. It is so inspiring. Arthur, the man using the canes, is a disabled veteran, and doctors told him he would never walk unassisted again. He gained a lot of weight, and was angry at the hand of cards that life had dealt him. I'm not sure what motivated him to find some answers, but he found a yoga instructor that decided to take a chance with him. That instructor changed Arthur's life.
I sent this video to an old high school friend that had been in a really bad car accident. He wasn't sure he would be able to walk normally again. He told me he watched the video daily because it inspired to work harder. He now walks with a limp, but he's walking.
I truly have nothing to complain about in life. I am not disabled, nor do I have horrible problems. I have the daily stresses of life, and I do have crappy things happen to me. But, all in all, I am blessed.
Please watch this video and be inspired!