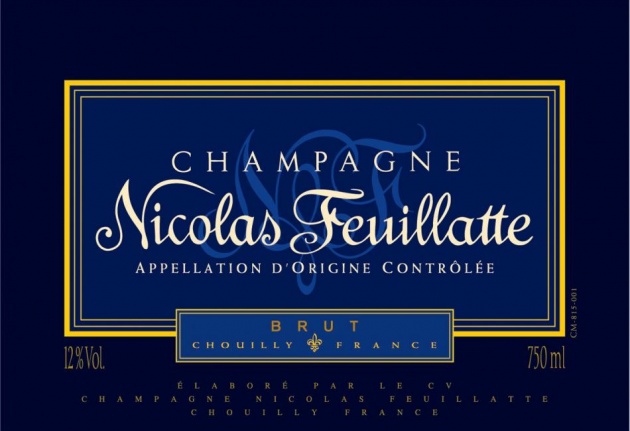 The Broadcast Film Critics Association (BFCA) has announced today exclusive beverage and food sponsors for The 19th Annual Critics' Choice Movie Awards airing live on The CW Network on Thursday, January 16, 2014 from the Barker Hangar in Santa Monica, Calif. at 8:00 PM ET/PT.
I'm a proud voting member and am planning on being at the awards so I can give you a beverage and food review HA!

Champagne sponsor Champagne Nicolas Feuillatte will supply BFCA guests with their finest Brut and Brut Reserve Champagne from Epernay, France for the third year in a row. A blend of all three grapes varieties: Chardonnay for its finesse and length, Pinot Noir for roundness and structure and Pinot Meunier giving its fruit character, the Brut is a delicate champagne that draws its elegance and exuberance from the myriad of villages that makes the blend. Top Critics' Choice Movie Award winners will receive their prestigious Palmes d'Or Champagne from the 2002 vintage. Powerful and distinguished, the cuvée Palmes d'Or is made from 8 well known Grands Crus aged for a minimum of 9 years. With its pure and subtle character, it is the perfect companion of celebratory moments.

Guests will sip and savor on wines from an array of local Napa Valley vineyards, curated by Napa Valley Vintners, the non-profit trade association responsible for promoting and protecting the Napa Valley appellation as the premier winegrowing region. Wineries pouring at the evening's awards show includes: Ackerman Family Vineyards, Antica Napa Valley – Antinori Family Wine Estate, Arrow&Branch Beringer Vineyards, Clos Du Val, Grgich Hills Estate, Peju, St. Supery Estate Vineyards & Winery, Stonehedge Winery, Swanson Vineyards, and Three Clicks Wine. Guests will be toasting the evening with a selection of Napa Valley wines including Sauvignon Blanc, Chardonnay, Petite Sirah, Merlot and Cabernet Sauvignon.

Broadcast Film Critics Association also joined forces with Patina Catering and dineLA, Los Angeles' premiere dining authority, as the exclusive caterer of this year's awards ceremony. Inspired by Los Angeles' thriving culinary scene, Patina Catering and Chef and Founder Joachim Splichal, will present three celebratory culinary experiences throughout the evening. The pre-reception at the Barker Hangar will consist of tray-passed hors d'oeuvres, such as brioche salmon mousse and flatbread crisps with sweet carrot hummus, that will highlight state-grown California ingredients. During the televised broadcast Patina Catering will serve 1,000 plates of grilled salmon and seasoned vegetables, garnished with gazpacho sauce and Cavolo Nero pesto. Finally, guests will experience small bites and tray-passed desserts during the post-reception celebration, with an innovative dessert station.

The Critics' Choice Movie Awards are bestowed annually by the BFCA to honor the finest in cinematic achievement. The BFCA is the largest film critics organization in the United States and Canada, representing more than 280 television, radio and online critics. BFCA members are the primary source of information for today's film going public. Eligible films were released in 2013. The accounting firm of CMM, LLP tallied the written ballots.

Since its inception in 1995, the Critics' Choice Movie Awards has been a star-studded bellwether event of the movie awards season. Historically, the Critics' Choice Movie Awards are the most accurate predictor of the Academy Award nominations. Among the attendees at last year's show were Amy Adams, Ben Affleck, Jack Black, Jessica Chastain, Bradley Cooper, Robert DeNiro, Sally Field, Anne Hathaway, Hugh Jackman, Jennifer Lawrence, Daniel Day Lewis, Joaquin Phoenix and Steven Spielberg.

The 19th annual Critics' Choice Movie Awards will be produced by Bob Bain Productions and Berlin Entertainment.