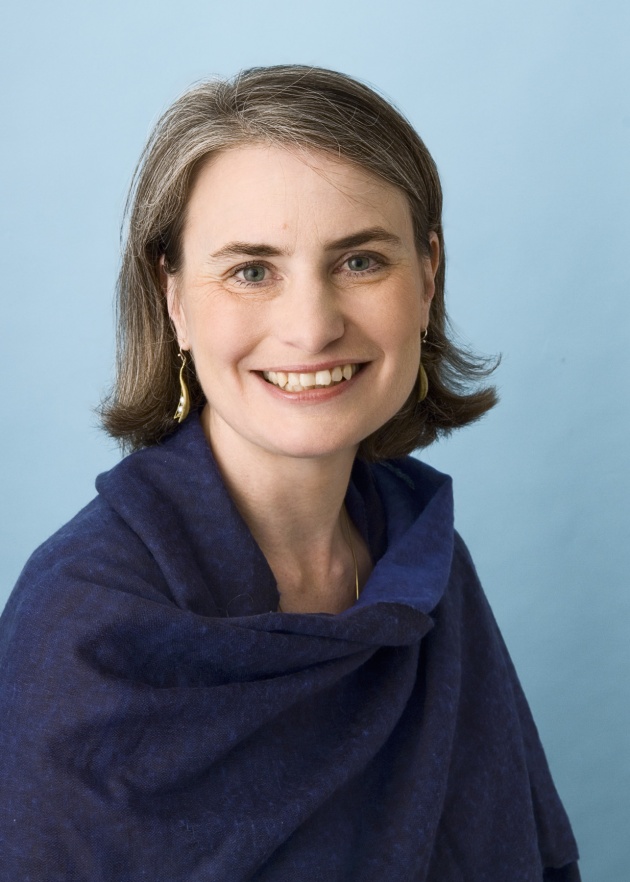 Dr. Charlotte Cole is the Senior Vice President of Global Education in Sesame Workshop. Below is an interview of her about Sesame Workshop and Education in Afghanistan.

FA: Can you tell us about the Sesame workshop and the inspiration behind it?
CC: Sesame Workshop, a nonprofit educational organization, was founded 43 years ago as Children's Television Workshop.  Identifying a specific need to help children from low-income families be prepared for school, the Workshop's founders shared a common goal: to use the medium of television as a tool to help children learn.  This group of visionary educators, researchers, psychologists, child development experts, artists, writers and musicians pioneered the concept of entertaining, enriching television that could measurably enhance the lives of millions of educationally disadvantaged youngsters.  From this collaboration came Sesame Street now one of the single greatest educators of young children in the world.  With local partners, the Workshop produces Sesame Street programs seen in over 150 countries.  Beyond television, the Workshop creates content for multiple media platforms on a wide range of issues including literacy, health and resilience. Initiatives, which are developed with the support of educational experts, meet specific needs to help young children and families develop critical skills, acquire healthy habits and build emotional strength to prepare them for lifelong learning.  

FA: Can you tell us about Baghch-e-Simsim and its operation in Afghanistan?
CC: In Afghanistan, the under-five population numbers nearly five million.  Yet only a small percentage of children are served by Kodakistans, the country's kindergarten system. In addition, less than two-thirds of Afghanistan's children are enrolled in primary school; attendance rates are uneven and girls' enrollment remains unacceptably low.  To address these issues, Sesame Workshop developed Baghch-e-Simsim ("Sesame Garden" in Dari and Pashto), an educational initiative designed to meet the developmental needs of children ages 3 to 7.  Created with the support of advisors from the Ministry of Education, Ministry of Labor and Social Affairs, as well as local and international NGOs, the program's educational messages are in the cognitive, social, emotional and physical domains.  The program has a particular emphasis on literacy and math with cross-cutting themes on girls' empowerment, cultural diversity, as well as mutual respect and understanding.  The program strives to reach disadvantaged children, their parents and educators with educational messages using multiple media platforms including TV, radio, and mobile as well as through classroom and community interventions. Perhaps most importantly, Baghch-e-Simsim is an opportunity for young children living in Afghanistan to see positive images of children like themselves on the screen. In a world dominated by Western media and depictions from the journalistic news, it is elevating and empowering for children to be offered a glimpse into the everyday lives of other Afghan children, their families and communities.  The program also includes content from Sesame Workshop's international library of material which provides a window into to the world beyond.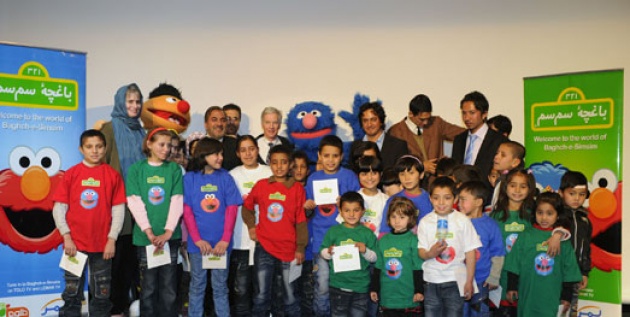 To promote these messages on TV, Sesame Workshop partnered with TOLO and LEMAR Television to produce 26 episodes of the Baghch-e-Simsim television series in the Dari and Pashto languages. The series is comprised of content from Sesame Workshop's library of international programming, selected for its cultural and educational relevance, as well as locally produced live action films. These mini-documentaries are two to three minutes in length and feature the daily lives of young Afghan children. In depicting festivals, culture, and other aspects of urban and rural life, these segments celebrate diversity and introduce children from Afghanistan's various provinces to one another.  The television series debuted in early December 2011.  Two more seasons of this television show are in production at the moment.

Given radio's wide reach and availability, Sesame Workshop partnered with Equal Access in 2012 for the production of the Baghch-e-Simsim radio series. The program debuted in July 2012 on national, regional, and local radio stations and consists of 39 episodes of new Dari and Pashto content.  The radio program is approximately 20 minutes and includes educational segments aimed at children and parents.  An additional two seasons of radio will begin production in April 2013.

These activities have been made possible through the support of the United States Department of State.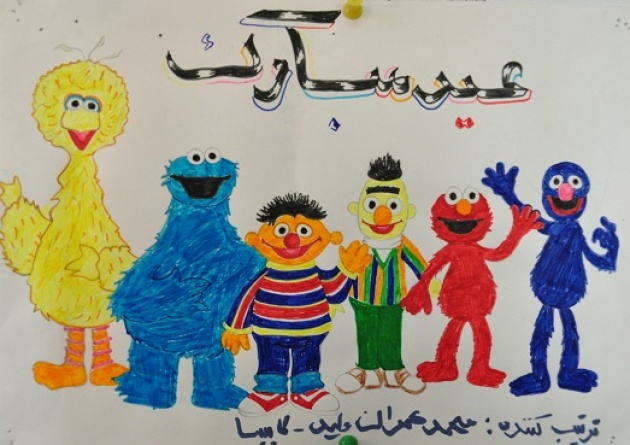 FA: How can the media support the development of education through educational and public awareness programs?
CC: The development of a vibrant media industry has been one of the standout features of post-Taliban Afghanistan.  According to the Asia Foundation's 2012 Survey of the Afghan people, 80% of people have access to radio, 52% television and 71% a mobile telephone.  Given the penetration of these mediums, Sesame Workshop, in collaboration with our local partners, see these as valuable tools to distribute educational messages to children that otherwise would not have access to such messages.  

FA: What are the main challenges you have faced during your work in Afghanistan?
CC: We have faced little challenges in our work in Afghanistan beyond those that are typical for producing a Sesame Street program for the first time. We are working with very creative and accomplished Afghan production partners. What makes our programs special is their ability to be both entertaining and educational.  This is a delicate balance that always takes new writers time to learn.  We put a lot of time and energy into training local writers in season 1 and we're seeing that pay off in the scripts we're getting for season 2.

FA: How can education and public awareness programs be used as a tool to empower women in developing countries, in particular in Afghanistan?
CC: Media such as radio, TV and mobile telephones are increasingly available across the developing world.  Afghanistan in particular has had explosive growth in this industry over the past 10 years. Media can be used to support and reinforce education that women receive in formal settings and provide supplementary education to those that have no access to formal learning. Sesame Street programming is designed to reach disadvantaged children – both girls and boys – who have might otherwise have no access to education.
In addition to providing access to ABCs and 123s, Sesame Street's programming also offers young girls and women positive role models to look up to.  Baghch-e-Simsim's depiction of girls pursuing academics and women pursuing careers outside of the home help to broaden the sense of women's potential for both girls and boys.