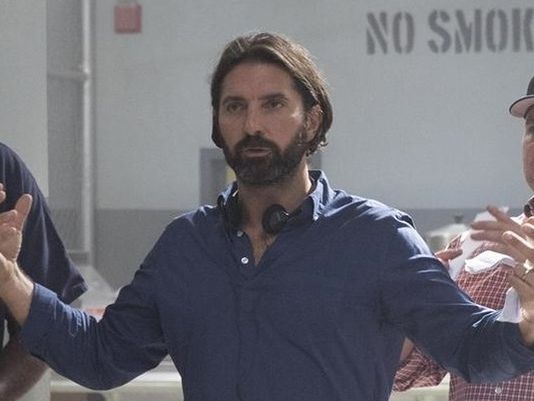 Drew Pearce writes and directs "All Hail the King," a short film that acts as an epilogue to "Iron Man 3."(Photo: Marvel Studios)
Drew Pearce has a new reveal for comic-book movie fans: He won't be judged as a film director by how many movie tickets he sells with All Hail the King.
His Marvel Studios One-Shot short film comes as an extra on the Thor: The Dark World Blu-ray and DVD(out Tuesday), yet it's just as big a bonus feature as the biceps of Chris Hemsworth's comic-book thunder god.
All Hail the King acts as an epilogue to last summer's Iron Man 3, the highest-grossing film worldwide last year with more than $1.2 billion in box office (currently No. 5 all time). In one of the subplots of the movie, actor Trevor Slattery (Oscar winner Sir Ben Kingsley) pulled a fast one on Tony Stark (Robert Downey Jr.) and the world by posing as the supervillain terrorist the Mandarin, a longtime Iron Man villain from Marvel Comics lore.
Iron Man saved the day in the end, and Trevor was sent off to Seagate Prison. He's still a celebrity, though, inside and outside jail, and a journalist (Scoot McNairy) visits the Trevor in prison for a documentary about the kooky British actor who doesn't even realize it when his life could take another bad turn.
Pearce, who co-wrote Iron Man 3 with director Shane Black and hatched Trevor's personality and modus operandi, takes on writing and directing duties with All Hail the King, and when Kingsley got the call to reprise his character, he jumped at the chance to add it to his busy schedule.
"I just trust Drew as a writer so much and admire him so much, I knew that he would look after Trevor in a very creative and inventive way," Kingsley says.
Pearce, the creator of the British superhero sitcom No Heroics and writer on the upcoming fifth Mission: Impossible film, talks to USA TODAY about revisiting Trevor in All Hail the King, how it reflects fans' response to Iron Man 3 and what unsung Marvel heroes he wants to tackle next.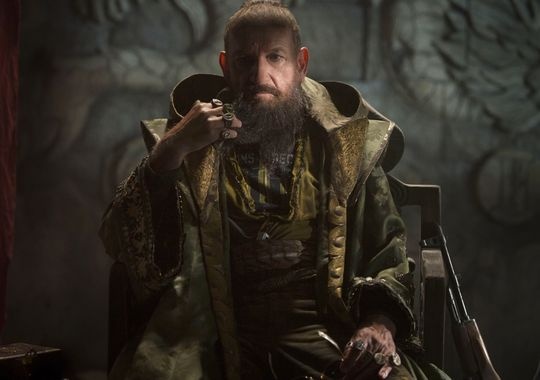 The Mandarin (Ben Kingsley) was revealed as British actor Trevor Slattery in a big twist in "Iron Man 3."(Photo: Zade Rosenthal)
Source: USA TODAY
Annex News - Movies