E- News paper is also known as electronic news paper. It is the electronic version of printed news paper. The News papers on the internet are called as electronic news papers. Now a day's all popular news papers of the world are available on the internet. We can search these E- papers by writing specific name of News papers in Google bar E.g. Express e paper, jang e paper, Dunya e paper but now a days almost all new companies have their Websites. They also upload the copy of printed news paper with different composition and version. Every Media group have different format.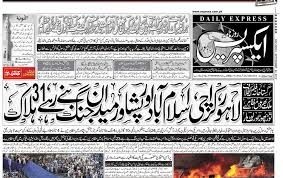 The E-Newspaper was introduce in the mid 1990, In Pakistan usually young generation read the E- news papers Rather to purchase the news paper from market .Most of people have their own choice but Index showed that Express Media group is search by most of people because the express e paper have HD print , the copy of news paper on the internet is similar to the printed news papers In news papers there different sections like front page , back page, sports , showbiz, column, editorial ,local news we search every section by just one click . This shows one of Merit of internet.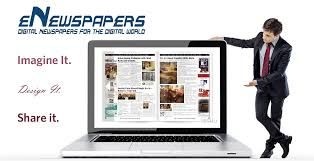 This is era of globalization and we can search everything on our finger tips. Internet is beneficial for every person; IN some countries ( Wi-Fi a kind of internet) is free for tourist just like Taiwan. In Pakistan the internet facility is used mostly in offices and by students. In Pakistan the E- News paper is somewhat counterproductive because the government Employees read news papers on internet rather to focus on their duties because I several time witness this in offices .