Paid to Click (PTC) Sites
Hello friends and how are you all? I am going to write this blog about on PTC sites, "how to earn some extra cash online?" If any interest follow these instructions.
What is PTC Sites, Restration Method, Add Funds Rented Referrals, Direct Referral, Withdraw Funds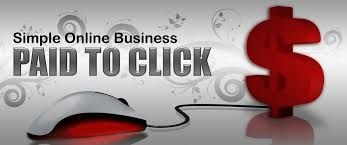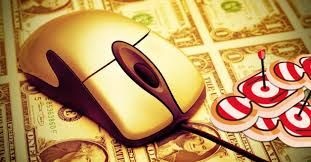 What is PTC Sites?
PTC " Paid to Click" is an internet online earning money program, and very easy method to earn some extra money from internet at our home. It is also called a Job on internet. there are many types of jobs on internet. PTC is also a part of this. In this type of work must need login daily basis and view ads (advertisements) on PTC sites and get funds. In these types of sites we should daily view ads. PTC sites work as an agent between in advertisers and viewers. Advertiser mean which person who need to increase traffic on their sites, their work and many other advertising which they wants to spread their business. Advertisers give the money to PTC sites for their advertisements and PTC sites give money to their viewers which daily logins in their sites and watch ads. Viewers earn extra cash without any investment. Who wants to earn some extra cash at their home they can take benefit form PTC sites easily.
PTC sites withdraw their funds in global payments processors such as Paypal, Payza, Bitcoins, Perfect Money, Neteller etc. If you want to make your account in Payza then you can read my this Payza A Global Payment Processor blog which helps you to make account is Payza.


Here are Some Global Payment Processors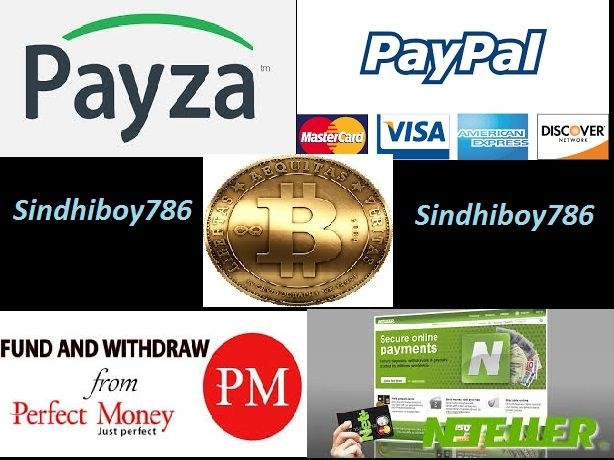 At this time, There are many ptc sites are paying their viewers from last many years. Such as Neobux, Clixsense, Useclix, Scarlet-Clicks, Buxvertise and many others. These sites are paying their viewers and never missed any cashout / withdraw. I am also a part of these type of sites from last 2 years.

Registration Method
Registration Method is very easy and also free. We must have Gmail (Google Account), Yahoo Mail account or others E-mail accounts and Global Payment Processors, which I already mentioned. First open site, in which any want to register and click on the Signup or Registration icon. and then new page will be open and follows the instructions, Choose your Username which you want, Choose your Password which you want, enter your e-mail address, In some sites during registration time ask for Payza/Paypal Accounts email or others in this box you enter your Account's e-mail address. If ask for Date of birth then enter your birth date. Click tick on accept terms and conditions box and enter captcha code which shows and click on Register, After that a massage will be shown for verifying. Now open your e-mail address and login from link which you receiving. Now your Registration or Singup completed. Now you can easily login with your username and password. For more look at the screen shots, and watch video below.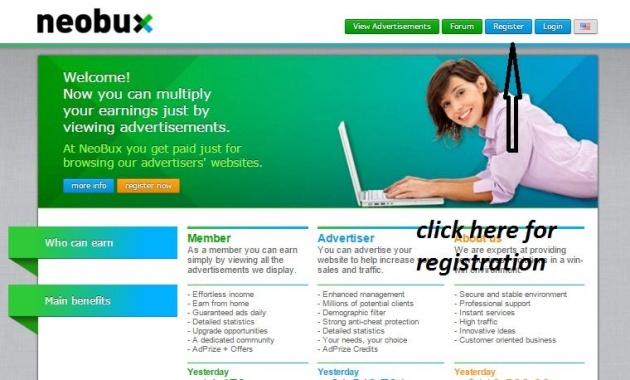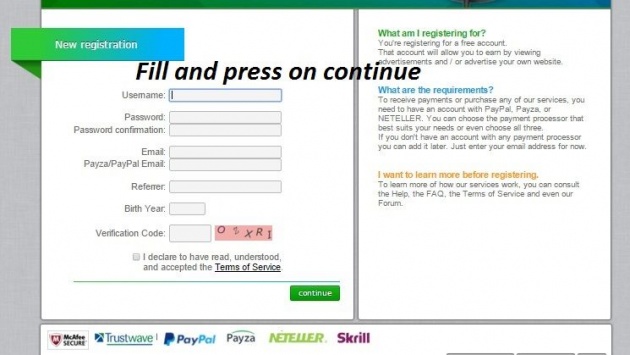 Direct Referrals & Rented Referrals
Direct Referrals:-
Direct Referrals basically are people who are referred to any particular site by you, for example if you have visit in BitLanders from my referral link and you've register in Bitlanders then you will counted as my referral. Same in PTC sites they give their viewers also referral link by which if a person will go to any PTC site they will automatically detect that person as your direct referral. Every PTC site has a limit of direct referrals such as 100 or 200. More referrals means more money. These types of referrals called Direct Referrals and also counted in direct referrals,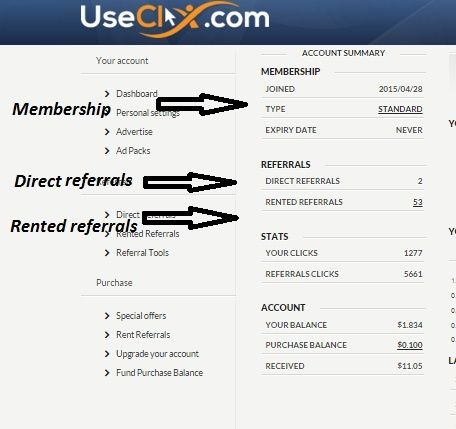 Rented Referrals:-
Rented Referrals are also peoples which we rented from PTC sites. If we rent referrals then we'll pay them, We can rent for 1 month or more time which we want to rent. And we can buy referrals for life time. Different PTC sites has different values for their referrals. Or which referral which we rent from ptc sites on paying is called rented referrals.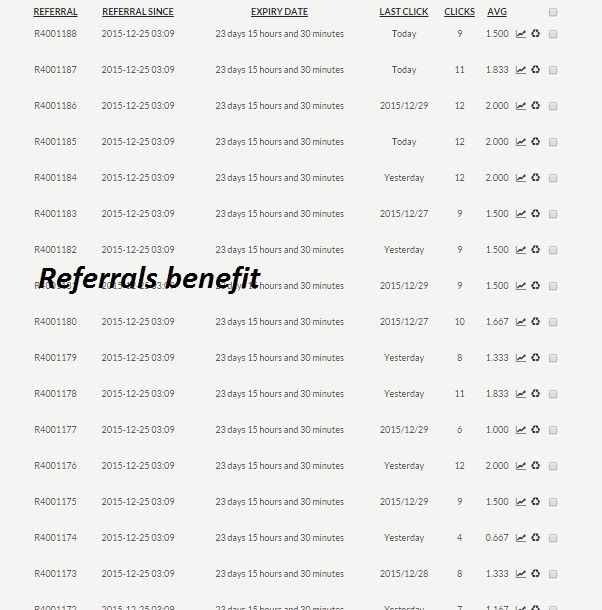 Work of Referrals:-
In PTC sites when we clicks on any advertisement they credit us some amount for example 0.01$ or 0.005$ or other different values, and when our rented referral or direct referral will click on their advertisements then they'll also get their complete benefit and as well as we will also be credited with 0.01$ for his each click on main as a reward. So if you have 100 referrals or more than 100 that means 100 people are clicking for them as well as making money for us also. That is how referrals work and benefits us. If we've purchased rented referrals and have direct referrals then we must daily login and view main 4 ads daily in server time of PTC sites. If we have missed to view 4 ads at server time then we'll not able to receive any benefits from them. For further look at the pictures below.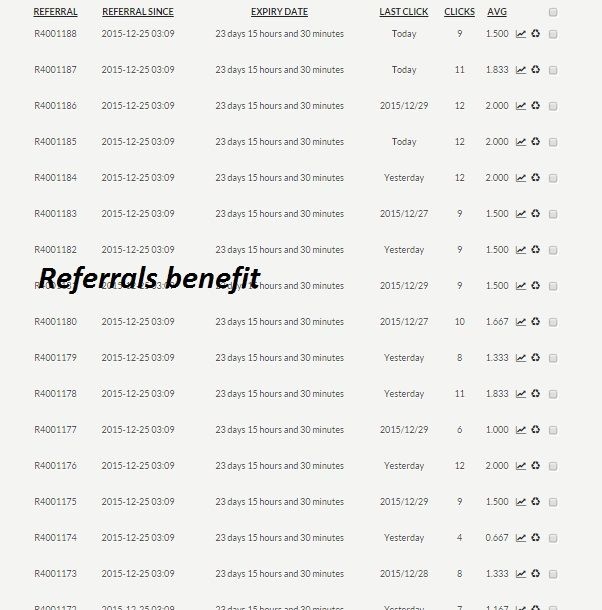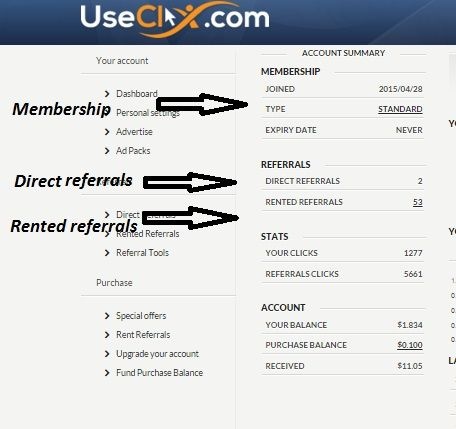 Add Funds
Standard Membership is free and has no expiry. but in standard membership we earn money but little bit, If we want earn fast and more from PTC sites then we should extend or upgrade our memberships. There are different categories for membership in PTC sites and different values. Monthly Membership, Half Yearly & Yearly Membership. During extend membership our limit for rented referrals and direct referrals will be increase. And also we can get full value of our referrals clicks. For rent referrals and extend membership we need some money to invest for earn more and fast. PTC sites gives us facility for add funds. For adding funds easily we click on add funds icon, select our payment processor and enter figure which we want to invest for extend membership and purchasing rented referrals. After extend membership we earn 100 time more benefits than standard membership. For further look at the pictures below.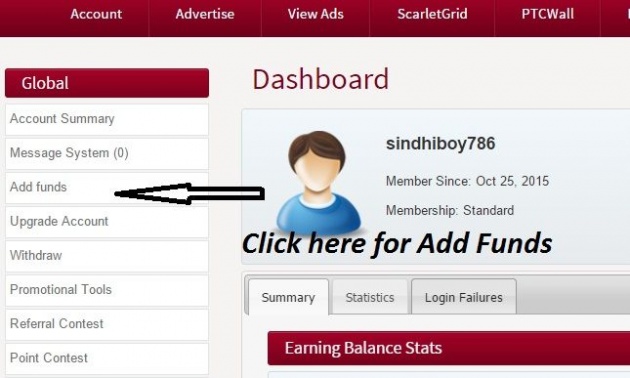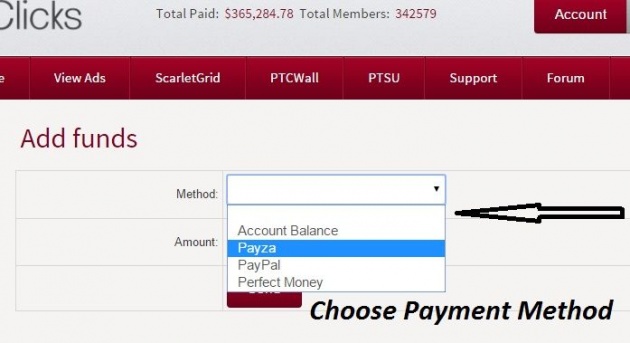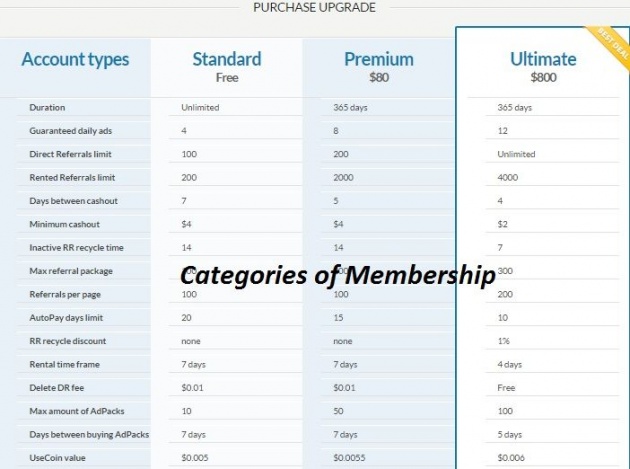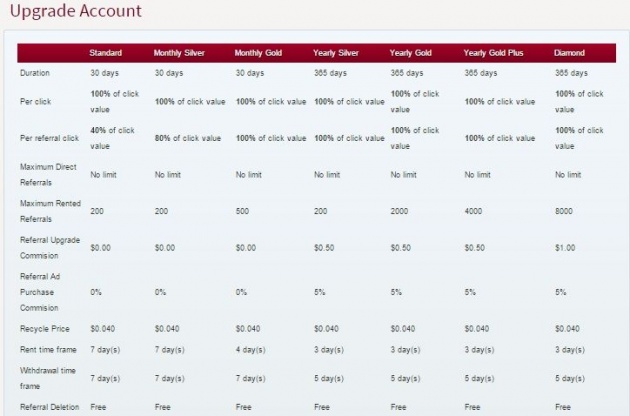 Also watch this video.
Withdraw Funds
When we to reach our withdraw amount then we can easily click on withdraw or Cashout icon and new window will be open for choosing payment account Now select any account which we want to withdraw our funds. After completing this process some sites are paid instantly and some takes 1 to 2 days. I am giving some proofs of payments in screen shots and withdraw method in videos below. Which helps more.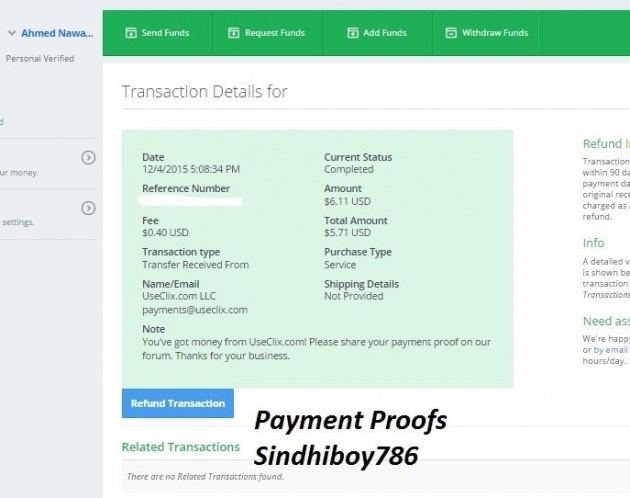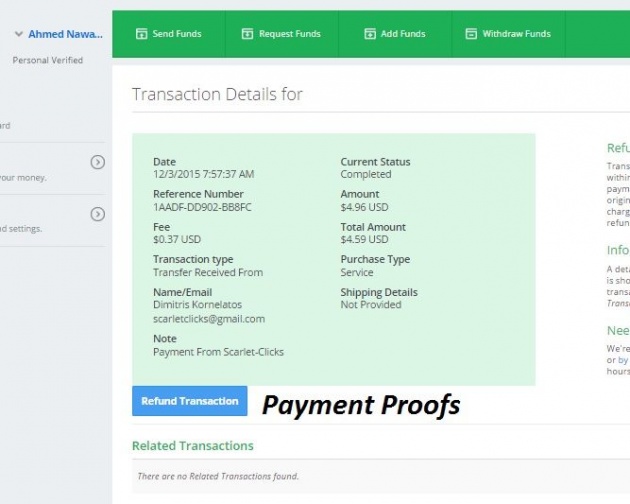 In this blog some pictures are the part of Google Image search and some screen shots which I registered in. All video courtesy by www.youtube.com
In this blog all work of my own so please do not copy or paste. Happy New Year
With best regards. Ahmed Nawaz Jatoi ( Sindhiboy786)