Source: Self Created
Bitlanders: The Best Platform for Earning Through Learning:
BitLanders is a social media website that pays its customers in Bitcoins. Previously BitLanders known with a name of the Film Annex. In 2006 Film Annex was began by Italian entrepreneur Francesco Rulli. He offered a website to film makers for promoting their work. Francessco saw an opportunity and decided to develop this amazing social network.

Source: Google
Founder and President of Bitcharities and BitLanders Francesco Rulli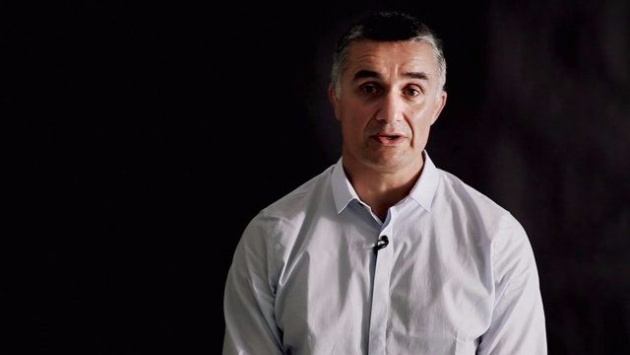 Source: Google
Customers of BitLanders get bitcoins for doing same stuff which they already do on other social networks but there is big difference between BitLanders and other social networks. And i guess u Guys know what is the difference, difference is that other social networks is not paying us while BitLanders paying us just by uploading videos, images posting and by writing blogs/micro blogs. At beginning, you have to have patience for earning as my opinion is earning can increase fast if you Guys do work hard. Your earning depending upon your Buzz Rate and Bitcoin Rate.
Francesco rulli explaining why they choose bitcoins as their main source of payment

Source: Google
Overall survey on bitLanders:
After my servey on bitlanders I found following are the ways you people can earn money here.
Photo Album:
According to me BitLanders is the best platform where we can earn through learning. You can learn how to make your quality Photo Album through taking pictures. This way your photography skills can also groomed. After submitting Photo Album, its quality depending upon your relevant tags making & proper description. This will help you to get stars up to 5. Through getting stars up to 5, it will effect on your Buzz Rate and increase your earning. So instead of spamming, you should make your self photographed album and earn through learning.
An example of photo gallery getting reviewed
Blogging:
Other best way of earning by learning is writing a quality Blog through which you can improve your writing skills. Quality Blog should be consisted of using good english language, relevant images, high quality videos, good presentation and proper tagging. Perfect writing helps you in getting stars up to 5 and it will effect on your Buzz Rate and increase your earning. Writing blogs can also give you double reward, but for this you should follow those topics which was specially announced by Micky.
An example of blog getting reviewed.
Invest your time in inviting others:
Your Buzz Rate and earning can also increase when you invite your friends and family members for joining BilLanders. In this case you can get 20% of BitLanders' earning plus three Buzz Bonuses.

Donation:
We people can also donate from our earning on Bitcharities available on BitLanders' charities panel. This way you can stable your Buzz Rate for 1 to 7 days depending upon your donation. So this is a good way to maintain your Buzz Rate and earning as well.

Videos:
Video making and submitting it on BitLanders can also help in increasing your Buzz rate and earning. You can make any interesting documentary, tutorials etc. and can submit it for video review. I am pretty sure there are lots of people out there who have a hobby of making amazing videos. So they can also submit those videos for review and can earn through their talent.
For those who are already on bitLanders should also start making any quality videos. This will help them in learning quality video making. So instead of wasting your time on spam comments, do start making quality videos for BitLanders and submit it for review to gain good Buzz Rate and earning.
For submitting a video remember to choose its description according to your video. It is important for you to choose a decent description for your videos because it will give a brief introduction of your video and tell your viewers what it really about.
Another important step for submitting a video for review is to choose an appropriate tags. Tags are very important part of your videos and should be related to your video which you want to submit for the review. Try to put at least 30 relative tags. This can easily get good review and bonus buzz, which will not only help you in improving your rank but also your earning.
An example of video getting reviewed
My experience on BitLanders:
The moment i joined BitLanders, I have been buzzing and doing comments like "Buzz me back" instead of doing productive things. At that time I just focused on daily quest & buzz but I found that these things are not enough for ranking me up. So then I started focus on doing other tasks of bitlanders as well.
In which i found Blogging is the best ever task through which you all get top ranking. So I can suggest you all that instead of wastage of time in doing spam messages like buzz back, do write good comments related to the stuff you see on the wall of your friends. This will increase your intrest of writing and participating in healthy discussion, so then you will have motivated to the writing skills. Then again I will say writing skills are the best ever task to gain the top rank especially through writing good and concerned blogs.
Example of my rank
I am happy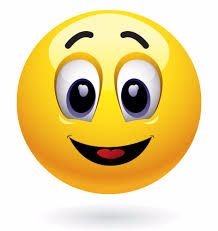 with the decision of Micky against spam stuff because now I will feel this is the best platform for competition of the people like me, who served their most of the time in writing valuable material for Bitlanders.
Thanks to Micky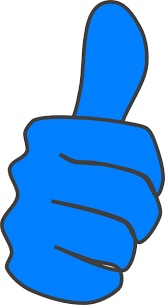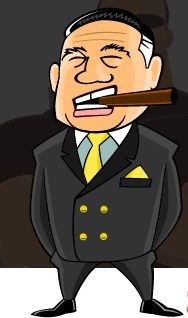 Source: BitLanders
This is the End of my Article. Hope you people enjoyed alot... I spend my hard working here in writing this and want your comments below in comment section.
Thanks for sparing time in reading My 6th attempt for my virtual home "Bit Landers".... Stay Connected for more articles.. :)