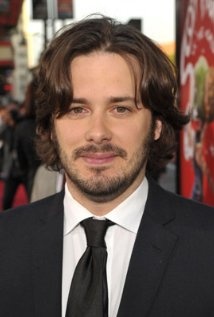 Marvel fans everywhere just let out a sigh and possibly even a collective "good grief" because Edgar Wright has just left as the director of Ant Man. He has been attached to this film since Marvel Studios began making films. It was one of the first two Marvel Studios films ever announced and Edgar Wright was immediately attached to the film. He co-wrote the screenplay and was set to direct until a joint statement from Wright and Marvel came out today saying that he left the project because he and Marvel had different visions of the project. Creative differences? Really? That is pretty much the most generic statement that could be made. I, along with the rest of the Marvel fandom, am waiting anxiously for more information. Who will replace Edgar? Will Edgar remain a co-writer of the screenplay? Only time will tell. And press statements. Press statements can tell a lot.
I have been anticipating the Ant Man film ever since it was announced but when the casting was finally announced of Paul Rudd and Michael Douglas I have to say I was disappointed. However, I still had hope because of Edgar Wright plus the rapport Marvel Studios has developed with the fans. Don't get me wrong, I'm still going to see Ant Man but now I have lowered my standards. Hopefully the film will be a good surprise.
Personally, I am one of Edgar Wright's biggest fans. I believe the first film of his I ever saw was Scott Pilgrim Vs The World and since seeing it I have loved both his directing and writing style. You may also know him from Shaun of the Dead, Hot Fuzz, and The World's End. I am sad to see him go but I am anxious to see what project he takes on next.
Marvel has said that the new director will be announced soon and that the January 2015 release date will not be changed.
MY LINKS
YouTube: youtube.com/ThatTallGuyJohn
Tumblr: thattallguyjohn.tumblr.com