For learning Knowledge gender is not important. Seeking education is an obligation for every man and woman. Learning also education is not related to age. Every time that a man or woman feel the importance of education and they want to learn something they should start to learn. Our life is not long enough to experience everything; we must use from others experiences and education in our life, so we need to write and read. Read for ourselves to know others and write for new generation that will come after us in this world. The Afghanistan situation is getting better for women to learn knowledge. The improvements of women in last ten years in Afghanistan we can mention to these achievements of women in Afghanistan .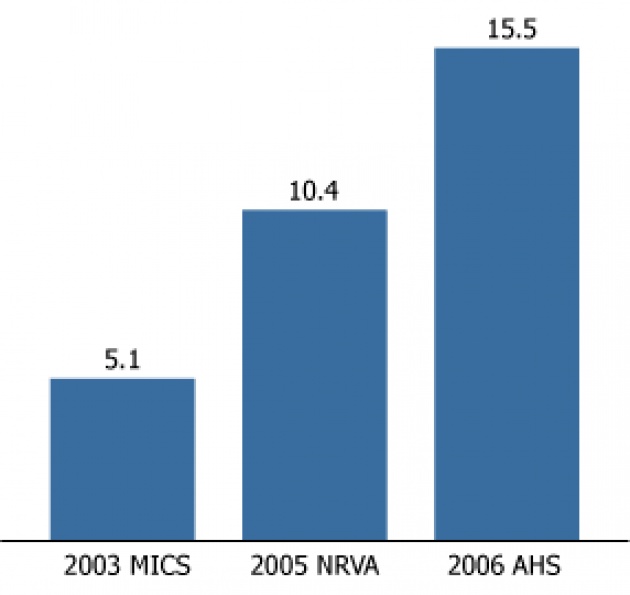 Eight million people in Afghanistan are illiterate, sixty percent of them are women.
From all 200 thousand teachers in Afghanistan there are 70 thousand female teachers in Afghanistan that is very good progress in ten years.
there are totally 9.5 million students in the Afghanistan and four million of them are girls.
It is said that in 233 districts out of 450 districts in Afghanistan, there is one female teacher.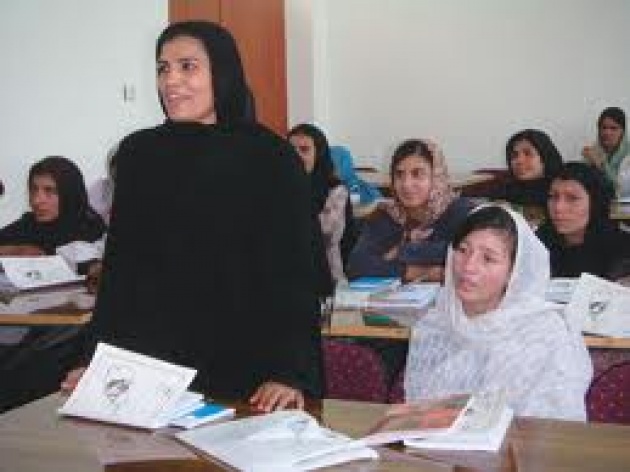 Economy in Afghanistan is the most important matter after security because of achieving education nowadays. Fortunately Afghanistan's government has felt the benefits of education and provided lots of opportunities for people to learn education that is very necessary for life.
Government has established schools with new system of education and new material for it, by bringing new books with new subjects that is very different from previous system of education books that is an improvement for a better education and future for Afghanistan.
470 schools are closed due to insecurity in Afghanistan has resulted in 300 thousand children fail to learn to read. Most of these students are girls.
500 women are professors at different universities in Afghanistan. In this country there are a total of approximately 3,500 professors.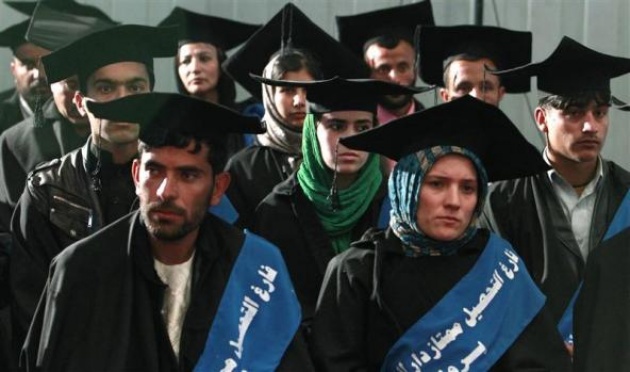 Education provide comfort and elegance life for humans. Education is very important for having a good world. We need educated person because these persons make a society and these societies make a country and these countries make the world. By education we can read, write, and understand the difficult problems in our life. Also we can help others for having good life. So if people have a good life in society. It affect on entire country from every aspect. People know how to spend money; they know how to protect their environment, they will be able to obey the law and observation of their country.
Also international companies have helped growing education in Afghanistan. Film annexe, afghan citadel Software Company are including these companies that helped Afghanistan kids to improve in knowledge field.
Only Education can make this weak men or women strong to defeat life problems; education teach them how to live in a society and how to treat with other people. Education teaches them justice, and how to be part of society and how to do good actions for himself or herself.