Education has become a very important matter in Afghanistan these days.
People take their future prosperity in consideration and believe that they can achieve their goals and see a bright future through education. But Afghan women face some limits in their education.
Some parents believe that, when girls grow up and become teenagers, they should not go out, even to go to school. The reason is that they may either be deceived by a man or start a relationship with one. Some parents also try to force the girl to get married to a man of their choice.
Even though we have such problems in Afghanistan, we also witness some changes people's opinions. They see that people with good life conditions progress and improve themselves, so they try to concentrate more on their children's education.
Most women in Afghanistan want to be educated but can't. They try to overcome the obstacles and reach their goals.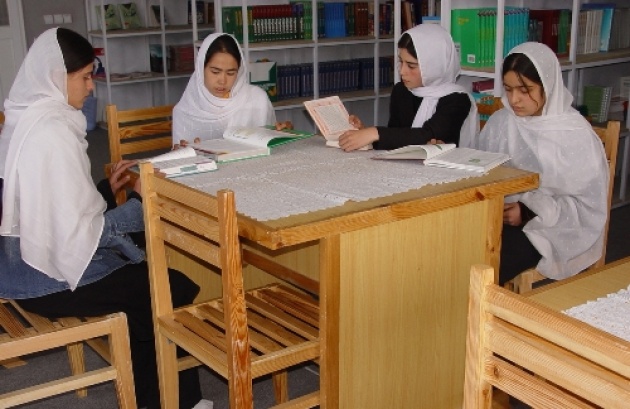 A bright future can be provided by a higher education. When a child starts his or her first grade of school, it means that he or she decided to stand for him or herself.
We need to be educated and bring education to Afghanistan because our country just went through a very dark period caused by the war. We can build and change the country through education. We are from the land which created a person like Molana Jalaladin Mhmd Balkhi (Wikipedia), so we are hopeful that we will create another one like him thanks to education.