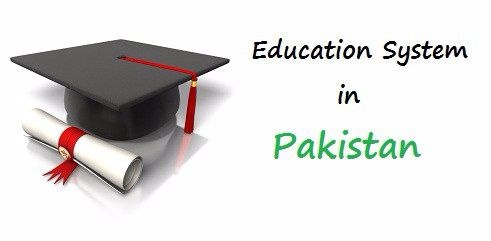 Education means "enlightens" or "acknowledgement" it also means the development of the whole personality. All the developed countries have an organized and well planned system of education which gives their students a specific aim and make them the honorable and cultured citizen. This is the system of education which makes its citizen good human being by their social and ethical development that is why education system should be well organized and planned.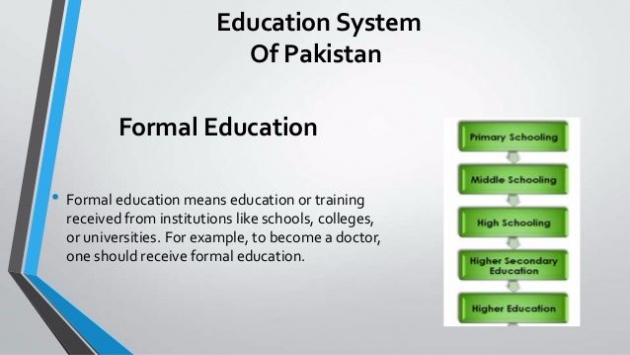 image source: (www.google.com)
As Malal yousafzai Says, "ONE CHILD, ONE TEACHER, ONE BOOK AND ONE PEN CAN CHANGE THE WORLD".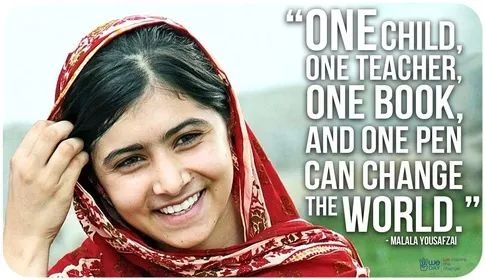 source: (www.google.com)
Firstly the great failure of our education system is that there is no clarity about the medium of education Urdu and English both the languages are intermingled with each other in our many institutions. That is why students are unable to comprehend both the languages. In our schools English is made compulsory but it is presented before students in such a wrong manner that it seems very difficult to learn.
as per Sir wekipedia Literacy rate in pakistan as per below,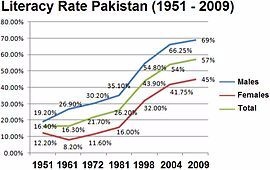 Source: (www.google.com)
In education curriculum has a significant importance so it should be arranged in such a manner and by those educationists who would take into account all the aspects that are necessary for the development of the whole personality such books should be included that may help our children not only in their economic life but also teach them social and moral values. The purpose of education should prepare such citizens that may able to cope with the difficulties of life in an hour of trail.
the image can explain very well the System of education in Pakistan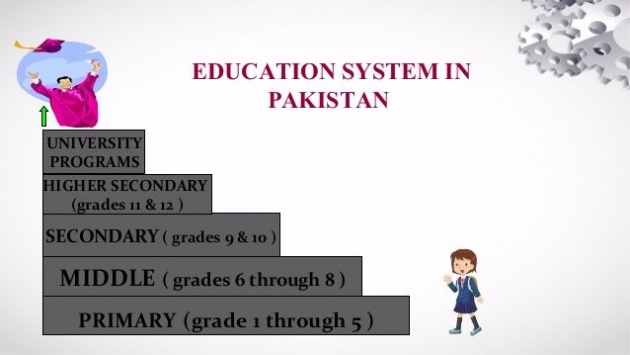 image source: (www.google.com)
Further technical or industrial training should be industrial or agricultural progress is required.
Source: (www.google.com)
Ironically being an Islamic state in our education system religious or ethical studies is being neglected.
There is hardly one book related to the religion or (book of Islamiyat) which is being taught to the students even up to the Metric level that is why our young generation remains ignorant from the religion and its teachings that is complete code of life. For the moral and make Islamiyat or books related to relation compulsory. This education should be given to the students as a first priority or on a preferable basis.
The Literacy map of Pakistan: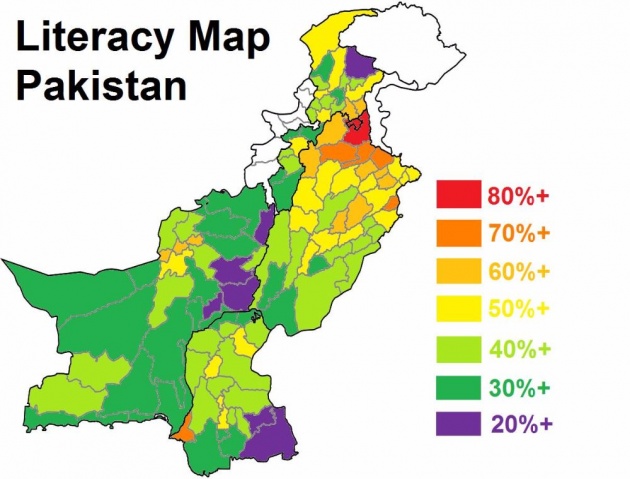 source: (en.wekipedia.org)
The rank of Pakistan as per Mr. wekipedia:

source: (en.wekipedia.org)
It's also pathetic that our educationist always emphasis on teachings science and language and religious or moral education is being neglected while arranging the curriculum.
The rate of women♀ education in Pakistan: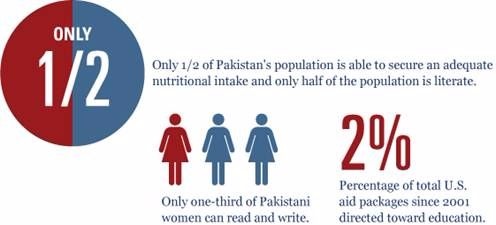 source: (www.google.com)
Further another glaring drawback of our education system is its teachers. Teachers who are regarded as the back bone in the education system of any country. These are the teachers that may play significant role in making the student's good human being or in making them praise worthy personalities but unfortunately in our country teachers are not sincere to their duties at all. They just teach the course books and do not bother about the social and moral development of students.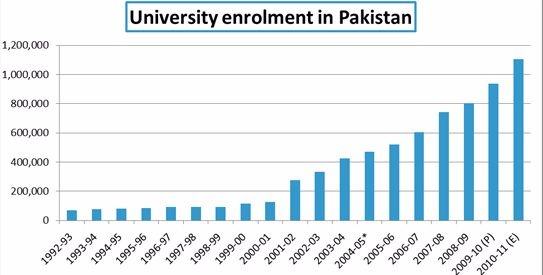 source: (www.google.com)
Thus to conclude my blog I would say that education system should be well organized and according to the needs of the present time. Collective efforts are required to remove all these draw backs of our education system.
Some videos will beautifully describes you about Education system of Pakistan and the importance of education:
Sir Ken Robinson - Educating the Heart and Mind:
Source of videos: (www.youtube.com)
Thanks for reading my blog, will meet now in next blog, the blog is only for reading purpose, Thanks
~~~Mian-Mehmood~~~