March Eighth is equal to International Women's Day, which is usually celebrated with conferences and different programs all around the world with the presence of thousands of women. After the fall of the Taliban government this day is being celebrated in capital and every single province of Afghanistan.
Comparing the women situation with past, it is getting better and better every day. Women's participation in the Afghan Parliament, cabinet of President Hamid Karzai, increment of women in universities than previous years, access of some women to health services and other items are the achievements that a number of Afghan women are optimistic about the future.
But still the women have a lot of problems in the society, from thousand years to now men have believe they are better than women and changing this idea really needs time and hard effort. Political and cultural experts declared illiterateness as the major problem for women in Afghanistan.
We as the women empowerment team (Afghan Citadel Team & Women Annex ) dedicated this week for women and had some training classes for women. I think familiarization of women about their rights is the easiest way to empower them and this is not possible if women are not familiar with new technologies, therefore I think we can perform this duty by teaching them the computer and internet.
This week the women day is being celebrated with three days ceremony in Herat castle by showing movies from all over the world about women. We are going to film this ceremony and put it online for all women around the world.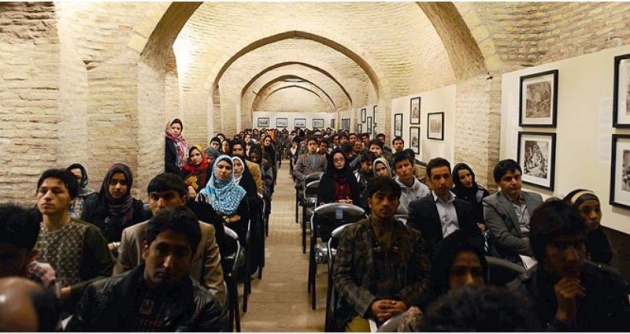 Beside of that we are continued the registration of school student in Online Examination System from Baqh Nazargah high school. We also took cooking program shoots and they are under edit and will be upload soon.