English Movie Review - Isle of Dogs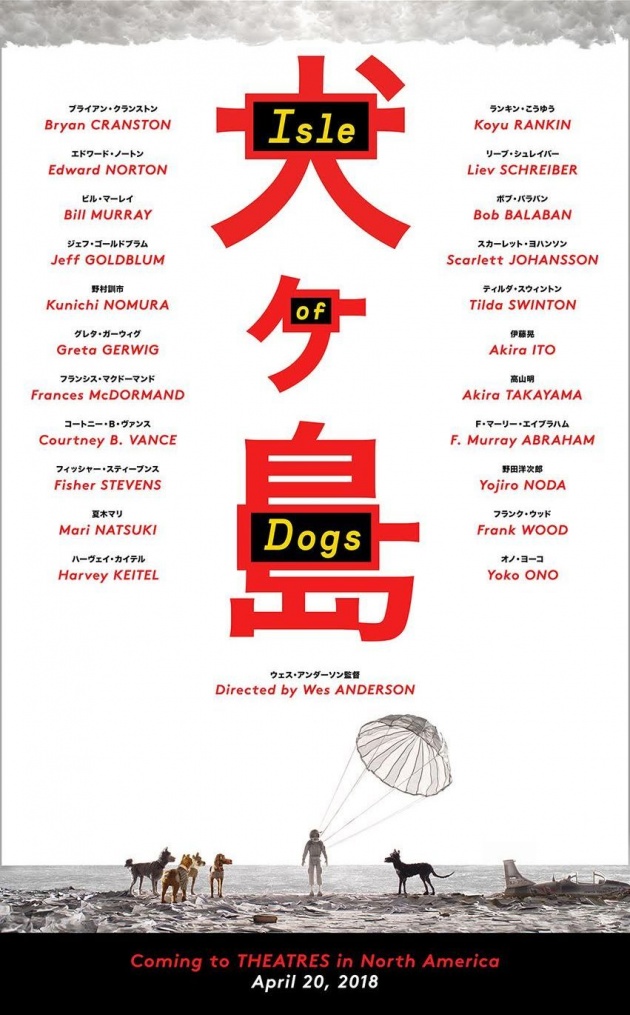 Image Credit: wallpapercave.com
✔ Introduction




Hello Friends, I hope you are doing fine and are having a good time on bitlanders. Today I have come up again with my new blog with the title of "English Movie Review - Isle of Dogs". Friends, this blog is about a recently released Stop-Motion Animated and Drama Genres film "Isle of Dogs". This movie was a German and the USA co-production. The story of this movie revolves around dogs in Japan and a boy who loved his dog and when the rulers ordered to banish dogs in an Island in order to stay away from the disease outbreak, the boy went to the Island to search for his dog. This movie was directed by an American Film Director Wes Anderson and was produced by Scott Rudin and Steven Rales. The screen play for the movie was written by Wes Anderson, whereas the movie was produced under the arrangements of Babelsberg Studio.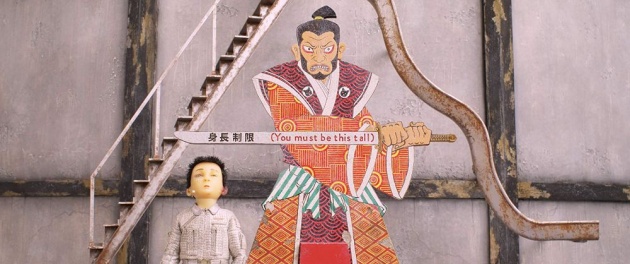 Image Credit: www.imdb.com
The movie "Isle of Dogs" was released on March 23, 2018 under the distribution banners of Fox Searchlight Pictures. Some details of film's ensemble voice cast for this movie are as under:
✤ Bryan Cranston as Chief
✤ Koyu Rankin as Atari Kobayashi
✤ Bob Balaban as Kin
✤ Edward Norton as Rex
✤ Bill Murray as Boss
✤ Jeff Goldblum as Duke
✤ Kunichi Nomura as Mayor Kobayash
✤ Akira Takayama as Major Domo
✤ Greta Gerwig as Tracy Walker
✤ Frances McDormand as Interpreter Nelson
✤ Scarlett Johansson as Nutmeg
✤ Harvey Keitel as Gondo
✤ F. Murray Abraham as Jupiter
✤ Yoko Ono as Scientist Yoko Ono
✤ Tilda Swinton as Oracle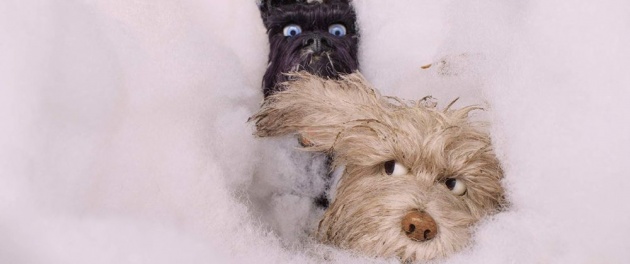 Image Credit: www.imdb.com
Having been underwhelmed by Wes Anderson's previous animated feature, Fantastic Mr Fox (in which the universality of Roald Dahl's source succumbed to a whiff of arch adult smugness), I approached this latest stop-motion epic with trepidation. Indeed the very concept – sick dogs abandoned on a Japanese garbage island – seemed so self-consciously quirky that at first I thought the teaser trailer was a hoax. Yet Isle of Dogs is a delight: funny, touching and full of heartfelt warmth and wit.
Movie Review Extracts From: www.theguardian.com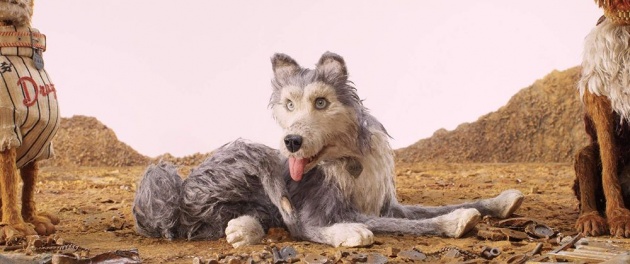 Image Credit: www.imdb.com
Video Credit: FoxSearchlight via Youtube.com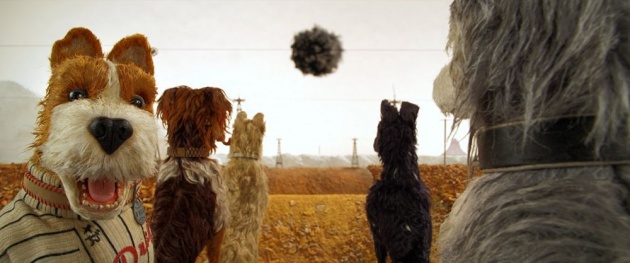 Image Credit: www.imdb.com
✔ Movie Plot And Review
The film begins in dystopian Japan where there are three tribes. Two of them like dogs and one of those tribes does not love dogs, instead they like cats. There are numerous fights between them and in one fight, one of the tribes, Kobayashi tribe is defeated and they wait for the right time to take revenge. In the future, there spreads a deadly disease known as dog flu which affects all the dogs in the city of Megasaki and in nearby areas. Mayor Kobayashi decides to send all dogs to a distant Island which is called Trash Island and they start from the dog which is known as "Spots" in the movie. This dog was very dear to orphaned nephew of Kobayashi whose name was Atari. In the town however, there was a scientist "Professor Watanabe" who thought that dogs could be cured and they should not be abandoned. Then the movie forwards to the "Trash" Island where there are five dogs namely Rex, Duke, King, Boss and Chief. They eat from the garbage for some time, but since Rex, King, Boss and Duke were domesticated dogs, therefore, they decide not to eat from garbage anymore because they did not like it. The Chief however finds no problem eating from the garbage which was thrown from the air by city's management. On one day, Atari comes to the island but his plane crashes and he has to be with the dogs in the island for some time.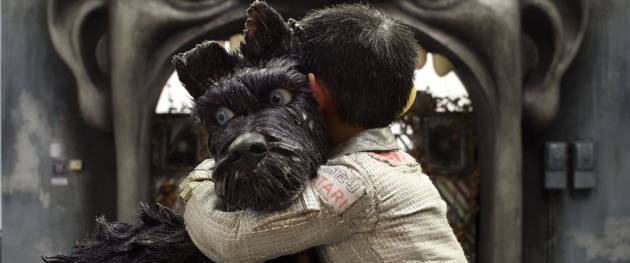 Image Credit: www.imdb.com
When Atari sees dogs near him on the island, he tells them that he came there to search for his beloved dog "Spots". However, when he comes to know through dogs that his dog probably has died, he becomes very frustrated and angry. However, he still felt that his dog could be alive and he decided to continue searching for it. When he comes to the Island next time, he is helped by the dogs to find his pet dog "Spots". This time, Atari also meets with a female dog "Nutmeg" who was once a show dog and used to perform certain tricks in order to please her masters and other people. Nutmeg also agrees to help Atari find his dog along with other dogs. On the other hand, the scientist in city Watanabe had successfully discovered the cure for the deadly dog disease. However, Kobayashi still plans to keep the dogs at Trash Island despite Watanabe and his team's desires to bring the dogs back to city. In the Megasaki City, there comes a student Tracy Walker from the USA on exchange program who later feels something fishy in the whole matter and starts investigation against Kobayashi on her own.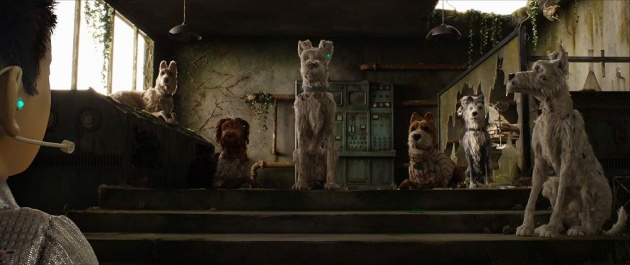 Image Credit: www.imdb.com
On the Trash Island, Atari meets with other dogs such as Oracle and Jupiter who are considered to be wiser dogs than others. Jupiter and Oracle tell Atari that his pet dog "Spots" maybe present on the Island with the name of "Dog Zero" but in the custody of another cannibal aboriginal dogs who have captivated Spots. Soon, they find Spots and when Spots sees Atari and other dogs, he struggles and manages to escape with them. Spots tells Atari and Chief that he and Chief are brothers and have same type of skin. Besides, in the city, Professor Watanabe is murdered by Kobayashi and his men term it as a suicide case and propagate that Professor Watanabe committed suicide by taking poison. Soon, Tracy Walker finds out that Kobayashi and his men spread the dog disease because they wanted to get rid of all dogs in the city as they did not like dogs. At this, Kobayashi tries to deport Tracy Walker by cancelling her visa, but in the meantime, Atari and other dogs reach the place and tell the people about Kobayashi's real motives, therefore, he is sent to prison for his past deeds. In the ending scenes, Tracy and Atari become couple and Spots is also found to be having fun with its family inside the Kobayashi house.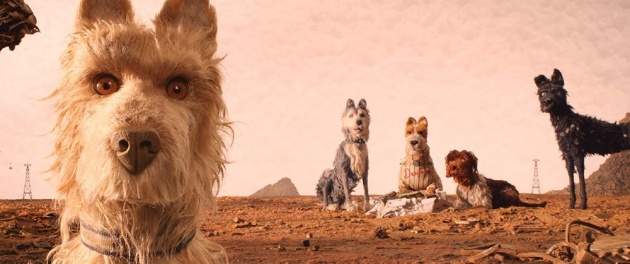 Image Credit: www.imdb.com
✿ Here is Querlo Chat for you. Isn't it fun to chat with a Chatbot ?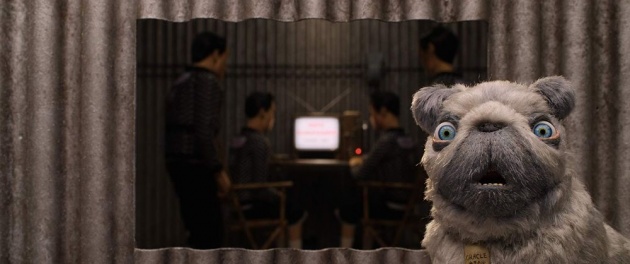 Image Credit: www.imdb.com
Video Credit: jodudeit via Youtube.com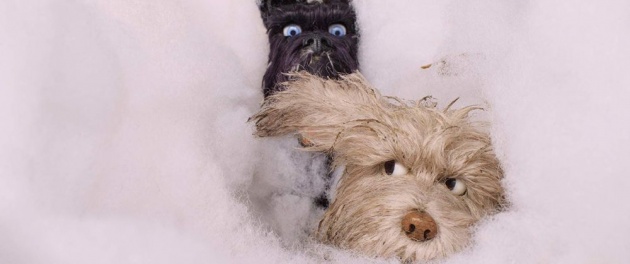 Image Credit: www.imdb.com
✿✸✔✤✪ - - - - - - - - - - - - - - - ✿✸✔✤✪ - - - - - - - - - - - - - - - ✿✸✔✤✪ - - - - - - - - - - - - - - ✿✸✔✤✪

Thanks for Reading. This Blog was written by Rafaquat Noman (a Resident of Saudi Arabia and a Traveler) for bitlanders.
✿✸✔✤✪ - - - - - - - - - - - - - - - ✿✸✔✤✪ - - - - - - - - - - - - - - - ✿✸✔✤✪ - - - - - - - - - - - - - - ✿✸✔✤✪