English Movie Review - Mute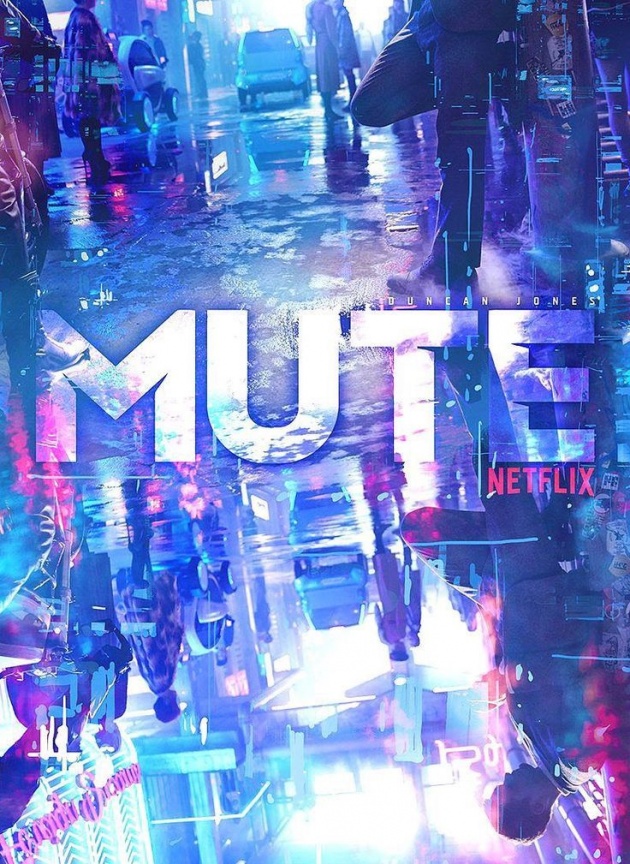 Image Credit: 7wallpapers.net
✔ Introduction



Hello Friends, I hope you are doing fine and are having a good time on bitlanders. Today I have come up again with my new blog with the title of "English Movie Review - Mute". Friends, this blog is about a recently released Science Fiction film "Mute". The story of this movie revolves around a person who is unable to speak due to an accident when he was a child. Now as a grown up man, he is living his life in a normal way when he falls in love with a girl and things take a serious turn in his life as he has to face dangerous people who can kill him. However, this brave person shows courage and tries his best to keep others safe from the miseries they may suffer later on. The movie was directed by Duncan Jones and the movie plot was written by Michael Robert Johnson in companionship of Duncan Jones who also participated in the screenplay writing. The movie was produced by Stuart Fenegan for Liberty Films UK.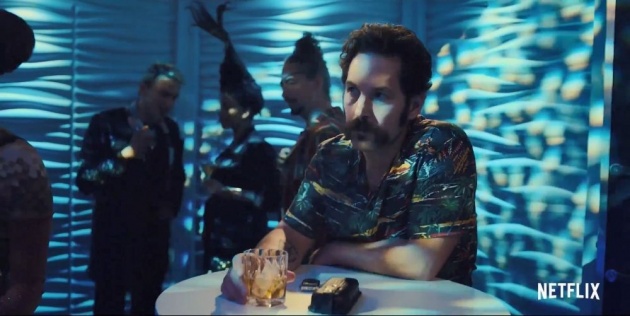 Image Credit: 7wallpapers.net
The movie "Mute" was released on February 23, 2018 under the distribution banners of Netflix. Some details of cast of this movie are as under:
✤ Alexander Skarsgård as Leo
✤ Seyneb Saleh as Naadirah
✤ Paul Rudd as Cactus Bill
✤ Justin Theroux as Duck
✤ Robert Sheehan as Luba
✤ Gilbert Owuor as Maksim
✤ Robert Kazinsky as Rob
✤ Jannis Niewöhner as Nicky Simsek
✤ Robert Kazinsky as Rob
✤ Noel Clarke as Stuart
✤ Dominic Monaghan as Oswald
✤ Florence Kasumba as Tanya
✤ Sam Rockwell as Sam Bell
✤ Mia-Sophie as Josie
When Duncan Jones was doing press for his excellent "Moon," he told me that he already knew what his follow-up would be, a passion project called "Mute," which he said would be to his first film as "Blade Runner" was to "Alien." He also mentioned that the film would take place in the same universe as "Moon," and that he hoped to make it soon. As often happens in Hollywood, hope is deferred, and Jones would make the great "Source Code" and the misfire "Warcraft" before returning to the ambitious project with a silent leading man. "Mute" premieres on Netflix today and it's an interesting chapter in the company's onslaught of sci-fi entertainment in recent months, including "Bright," "The Cloverfield Paradox," and "Altered Carbon." Sadly, Jones' passion has not made it to the screen in a way that's likely to make viewers feel the same excitement he had about the project so many years ago.
Movie Review Extracts From: www.rogerebert.com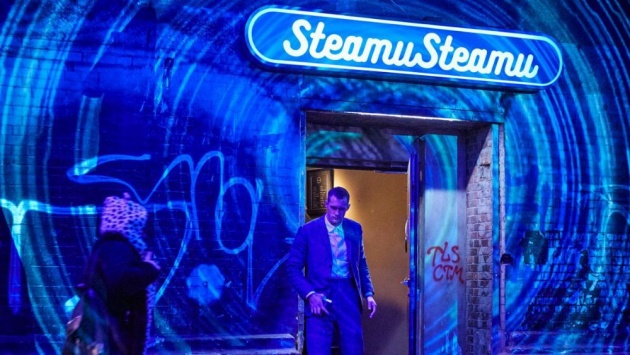 Image Credit: 7wallpapers.net
Video Credit: TO BE CONTINUED via youtube.com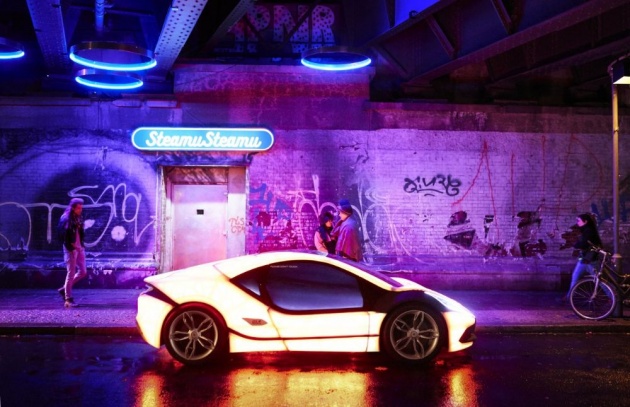 Image Credit: 7wallpapers.net
✔ Movie Plot And Review
The movie begins as Leo in his childhood, about 7 years old is lying in a lake injured and has lost a lot of blood. He is saved by his parents who take him to hospital, the Doctor informs them that an internal tissue has been damaged and there is no surety that this tissue will get healed and he may never be able to talk again. The Doctor asks to perform surgery but Leo's parents refuse for surgery and Leo is left muted for good. The movie goes forward as Leo has now become a fully matured man but is unable to speak. He lives in Germany and is working in a strip club as a bartender. At the bar, he meets a waitress Naadirah who is also working as a prostitute for bar owner Maksim who is a businessman but does not follow good business practices and is a kind of goon and thug. Although Leo loves Naadirah but he does not know that she also works in Maksim's prostitute's gang. Naadirah is a part of this gang because she was living hand to mouth and had to be with Maksim in order to avoid dying of hunger.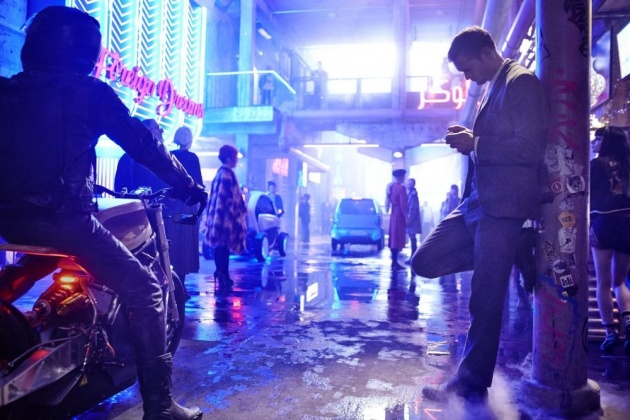 Image Credit: 7wallpapers.net
At the bar, one customer Stuart tries to harass Naadirah and Leo fights with that customer. However, this may lead to harsh consequences for Naadirah and Leo as well, therefore, Naadirah deals with the situation very carefully and tells Leo to calm down. Later on, Naadirah and Leo meet at Leo's place and Leo shows his affection and love for Naadirah as he takes her to a nearby place and shows her his carved artwork and she gets impressed. He also shows her a bed he made only for her and he wanted to present it to her. Meanwhile, Maksim who has very suspicious activities meets with two American surgeons whose names are Cactus Bill and Duck and they run a private clinic to help criminals; it is also a black market clinic. One of those doctors, Bill is fed up with his job and wants to leave Berlin for which he asks Maksim to make arrangements for him and his daughter. On the other hand, at the bar Leo again fights with Stuart who shows up again with ill motives and as a result, Leo loses his job.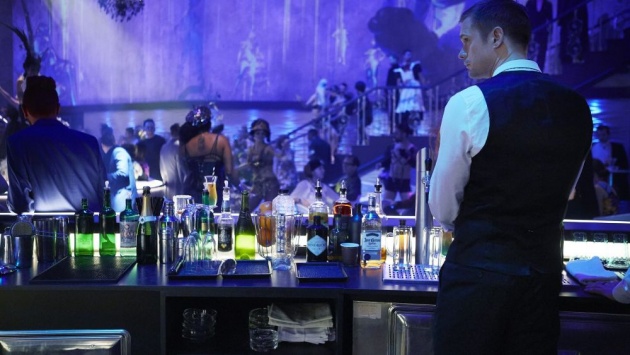 Image Credit: 7wallpapers.net
After losing his job Leo comes to know that Naadirah is also missing, he searches for her which leads him to a black market run by Stuart. Leo also runs into Maksim's men Oswald, Nicky Simsek and he asks them about Naadirah. Leo also gets in touch with Naadirah's friend Luba but he also does not know the whereabouts of Naadirah. However, Leo soon comes to know that Josie is the daughter of Naadirah and Bill has got something to do with Naadirah's disappearance. When Leo searches Bill's house, he finds dead body of Naadirah's who was killed by Bill. In the meantime, Bill arrives and attacks Leo but gets killed by his own mistake. Soon Duck arrives at Bill's house and asks Leo for apology, a demand that Leo denies. Duck tries to drown Leo but he himself drowns and Leo manages to survive. In the ending scenes, both Josie and Leo sit together in a restaurant and are looking in a good mood as they draw pictures together.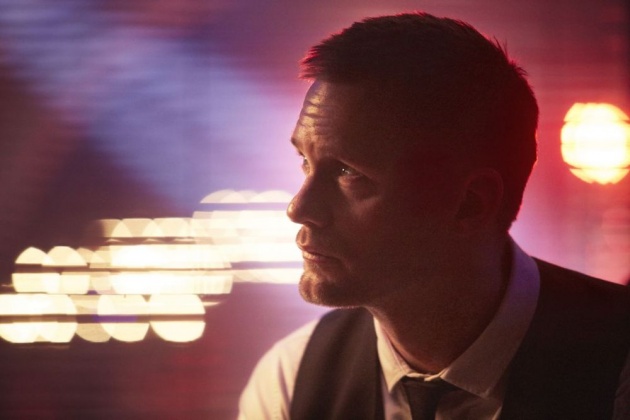 Image Credit: 7wallpapers.net
Video Credit: Best Movies Scenes via Youtube.com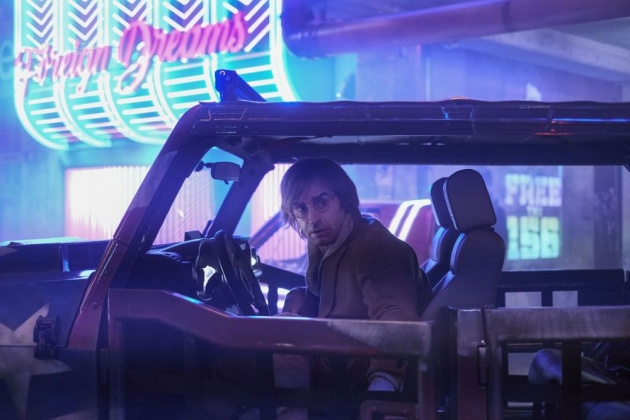 Image Credit: 7wallpapers.net
✿ Here is Querlo Chat for you. Isn't it fun to chat with a Chatbot ?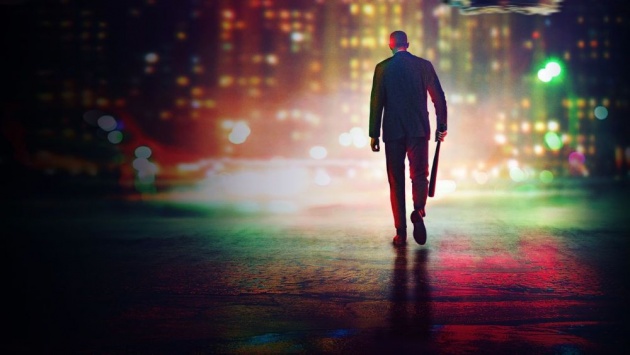 Image Credit: 7wallpapers.net
✔ Conclusion
I enjoyed watching Netflix movie "Mute". The content was good and the movie plot was executed well by the Director Duncan Jones. Although the film could not get too much positive reviews from the movie critics who criticized the movie for slow pacing and not so well handling of the subject. However, they praised the movie for its visual effects. On the whole, the movie managed to entertain the audience and provided them with a good alternate for their money spent on the cinema. The movie was shot in Berlin, therefore, locations were very appealing and the characters played their role very well. The role of Alexander Skarsgård was of a man who could not speak and he performed the role superbly and gave his physical performance very well. Seyneb Saleh also did well with her role and impressed the audience.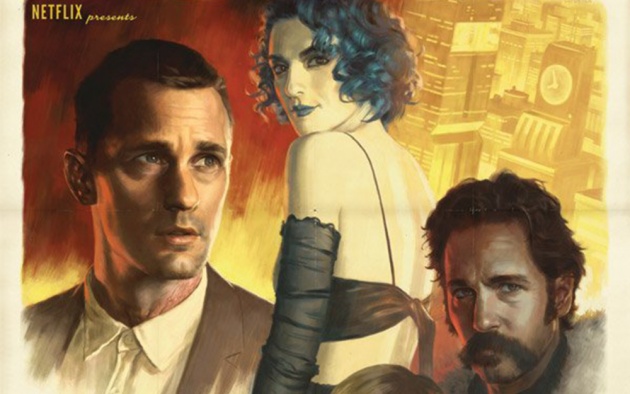 Image Credit: nerdreactor.com
✿✸✔✤✪ - - - - - - - - - - - - - - - ✿✸✔✤✪ - - - - - - - - - - - - - - - ✿✸✔✤✪ - - - - - - - - - - - - - - ✿✸✔✤✪

Thanks for Reading. This Blog was written by Rafaquat Noman (a Resident of Saudi Arabia and a Traveler) for bitlanders.
✿✸✔✤✪ - - - - - - - - - - - - - - - ✿✸✔✤✪ - - - - - - - - - - - - - - - ✿✸✔✤✪ - - - - - - - - - - - - - - ✿✸✔✤✪