English Movie Review - The Commuter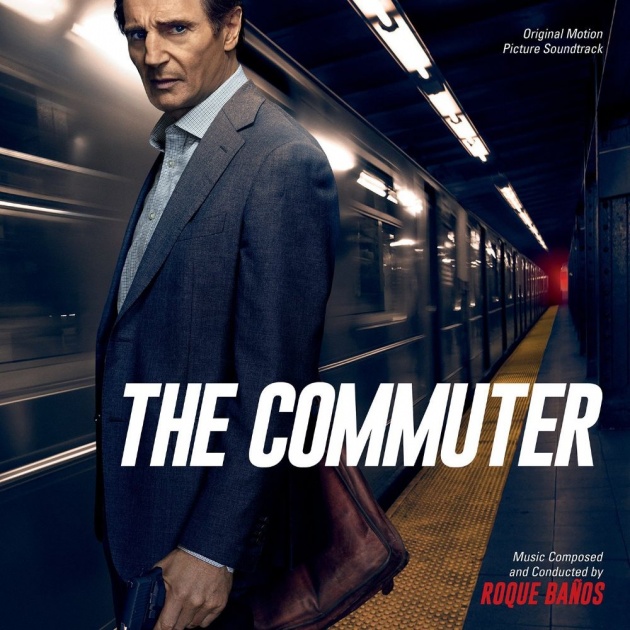 Image Credit: 7wallpapers.net
✔ Introduction



Hello Friends, I hope you are doing fine and are having a good time on bitlanders. Today I have come up again with my new blog with the title of "English Movie Review - The Commuter". Friends, this blog is about a recently released English Thriller and Action Genres film "The Commuter". The story of this movie revolves around Liam Neeson who is playing the lead character in this movie. He is framed into a strange and dangerous situation in which he has to perform certain task or else his family would face the life threatening consequences. The movie was mainly filmed inside moving and halted trains as well as in the Terminal Stations in the New York City. Therefore, Grand Central Terminal has very much importance as a filming location in this movie. This movie was directed by a Spanish Film Director Jaume Collet-Serra and was produced by Andrew Rona. The screen play for the movie was written by the duo of Byron Willinger and Philip de Blasi whereas the movie was produced under the arrangements of StudioCanal.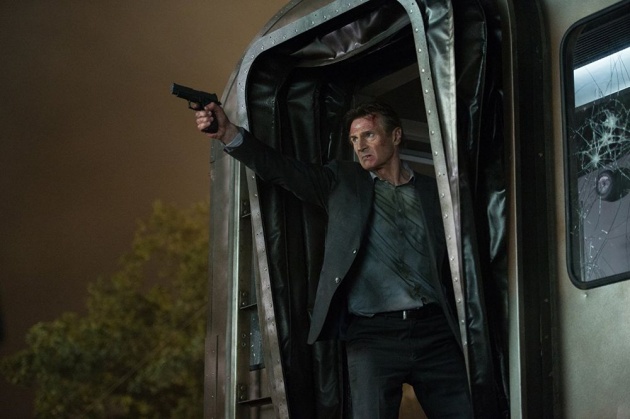 Image Credit: www.imdb.com
The movie "The Commuter" was released on January 12, 2018 under the distribution banners of Lionsgate Films. Some details of cast of this movie are as under:
✤ Liam Neeson as Michael MacCauley
✤ Vera Farmiga as Joanna
✤ Jonathan Banks as Walt
✤ Patrick Wilson as Alex Murphy
✤ Sam Neill as Captain David
✤ Elizabeth McGovern as Karen MacCauley
✤ Shazad Latif as Vince
✤ Killian Scott as FBI Agent Dylan
✤ Clara Lago as Eva
✤ Andy Nyman as Tony
✤ Roland Moller as Jackson
✤ Florence Pugh as Gwen
✤ Kobna Holdbrook-Smith as Oliver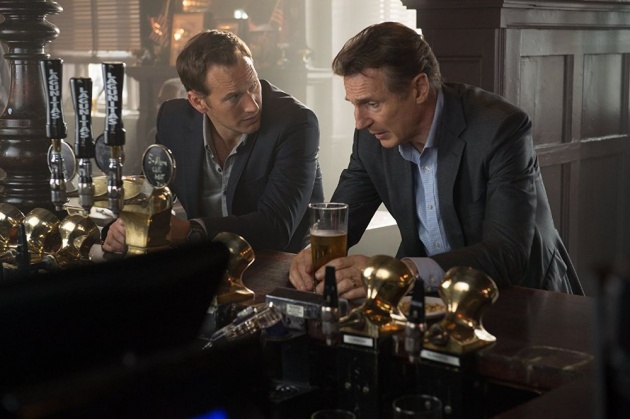 Image Credit: www.imdb.com
In its hideously edited opening montage, The Commuter takes great pains to communicate that, yes, as per the film's title, Liam Neeson's cop turned insurance salesman has taken the commuter train to Manhattan every single day for the past 10 years. Unexpectedly, he is made redundant ("I'm 60 years of age, Frank!" he tells his boss), and his bad luck takes a turn for the worse when a mysterious woman (Vera Farmiga) chats him up on the commute home and asks if, hypothetically, he'd locate a passenger in exchange for a hefty wad of cash – or else she'll have his family killed. Would you do it? That's what she wants to know. As a thought experiment it's kind of interesting. As the plot of a film? Frankly, it's bonkers, and though it starts as a film about the financial crisis and America's squeezed middle, it quickly turns into Murder on the Orient Express.
Movie Review Extracts From: www.theguardian.com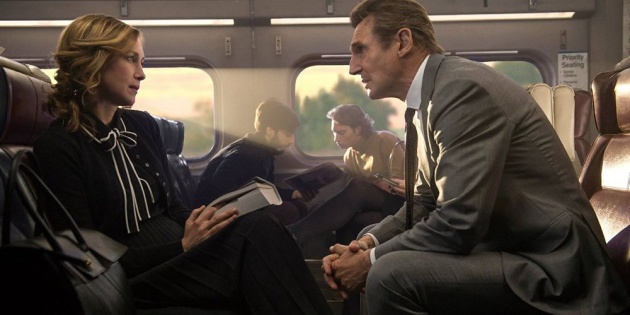 Image Credit: www.imdb.com
Video Credit: Lionsgate Movies via Youtube.com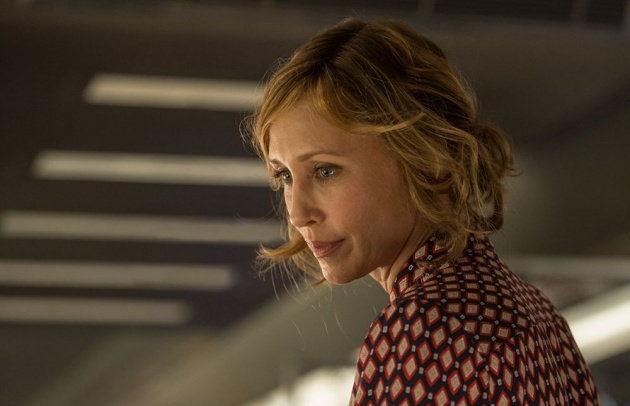 Image Credit: www.imdb.com
✔ Movie Plot And Review
The movie begins with Michael MacCauley and his family which includes his wife Karen MacCauley and his son Danny. Michael MacCauley is a former Police Officer and now works as a life insurance salesman for purchasing daily household requirements and for payment of his son's tuition fee. He is shown to be having a daily routine which starts from taking the train to his work place near Grand Central Terminal. In the train, since he is an old commuter he has made some friendship with Walt and others. On one fateful day, he reaches his office when his boss tells him that he is being laid off for some certain reasons which Michael MacCauley thinks are not justified. Now his financial worry starts as he would not be able to pay for his son's tuition fee. While thinking about his oncoming ordeals due to losing his job, he visits a bar where he meets his old friend and his former colleague Police Officer Alex Murphy. Michael MacCauley is upset thinking about the way he would inform his wife about losing his job.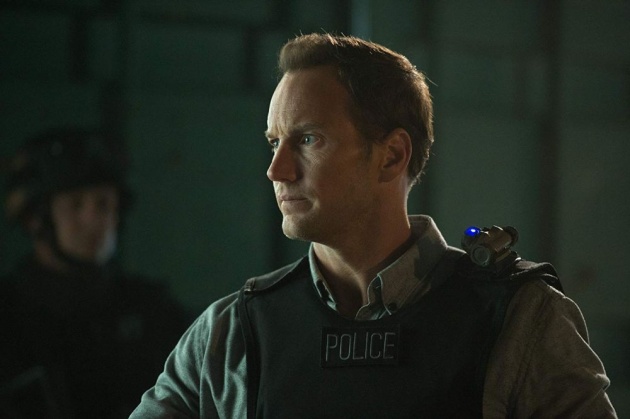 Image Credit: www.imdb.com
While on the train going to home, he notices a woman seeing him closely. Soon, they sit beside each other and start conversation. Michael MacCauley comes to know that the woman's name is Joanna and she is a student of human psyche and behaviors etc. During the discussion, Joanna informs Michael that in the train's bathroom, there is available an amount of US Dollars 25,000 in addition to 75,000 US Dollars which he can have if he helped to perform a single task that he is surely capable of. Joanna tells him that he would have to find a person with the name "Prynne" on the train and all the money would be his. Soon afterwards, Joanna leaves and tells Michael MacCauley indirectly that she knows he was a former Police Officer. Michael MacCauley checks the location in the train he was informed about and he finds the money there. Later on, when he leaves the train, a woman asks for the money, when Michael rejects her claim, the woman gives him an envelope which contains the Karen's ring which alarms Michael MacCauley's mind. He takes the mobile of a commuter and tries to contact his wife but gets no response. Instead, he gets a call from Joanna that since he has taken the money, he is bound to do as he is ordered and not abiding by the commands would mean danger to his wife and son's lives.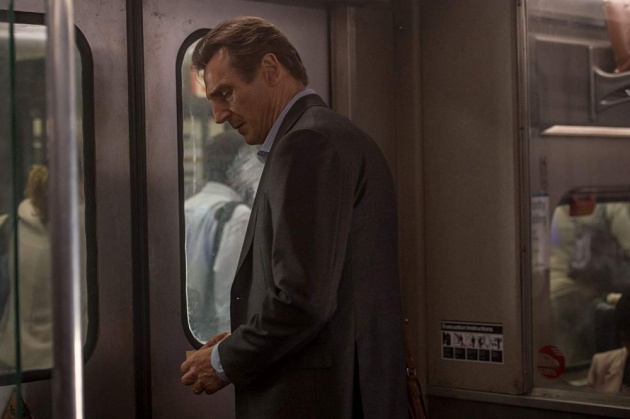 Image Credit: www.imdb.com
Michael MacCauley manages to connect with Murphy who tells him that a person whose name is Prynne claims to be the witness of a murder which took place a few days ago in which a man was pushed off the building by some unknown assailants. Meanwhile, Michael MacCauley is asked to look outside the window by Joanna, when Michael sees outside, Walt standing at the bus stop is pushed in front of the moving bus which leads to his death. Joanna tells him that this was just a warning and orders him to find Prynne. Michael assumes one passenger Dylan to be Prynne because he was holding a bag as indicated by Joanna. Michael and Dylan fight when they become suspicious of each other and Michael manages to place tracker inside his bag as directed by Joanna. However, he soon finds his dead body and Joanna tells him that he found a wrong man. Michael then fights with some other men and kills one whose name was Oliver but he was also not proved to be Prynne. Soon he realizes that a lady named Sofia he saw earlier was the target of Joanna who was going to meet with FBI agents at next station to inform them about the murder with evidence. Joanna threatens that since Michael could not find Prynne, now the train would crash and everybody on-board would die. Michael manages to stop the train but later on finds out that his friend Murphy was working for Joanna. After a physical effort and scuffle, Michael takes Murphy's tracker and as a result, Murphy gets shot by his own colleagues suspecting him to be Michael. Soon, the Police control the situation and Michael is considered to be a hero by the passengers. Michael reunites with his family and the Police officials offer Michael the detective job due to his heroics. The film ends as sometimes later, Michael again meets with Joanna on train and tells her that he is a detective now which simply means Joanna would be taken to task soon.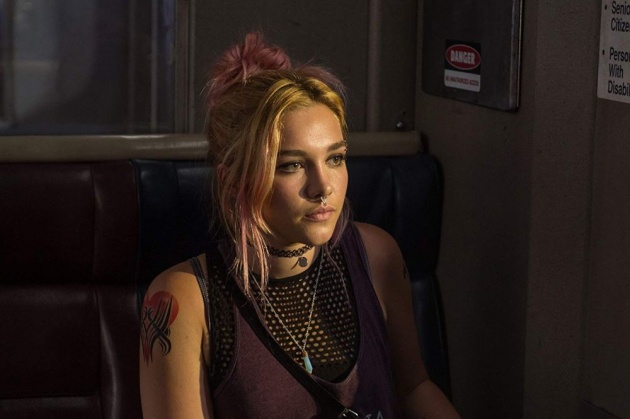 Image Credit: www.imdb.com
✿ Here is Querlo Chat for you. Isn't it fun to chat with a Chatbot ?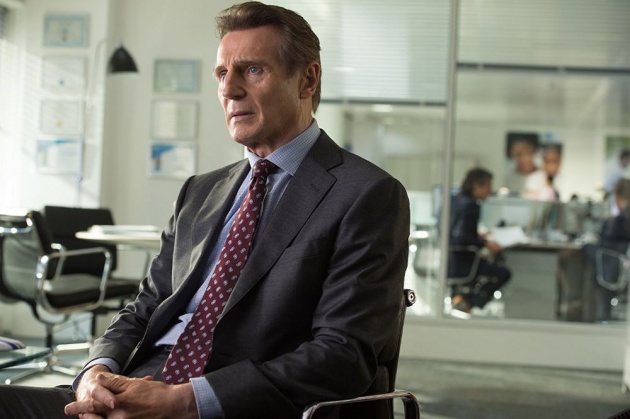 Image Credit: www.imdb.com
Video Credit: Movie Clips via Youtube.com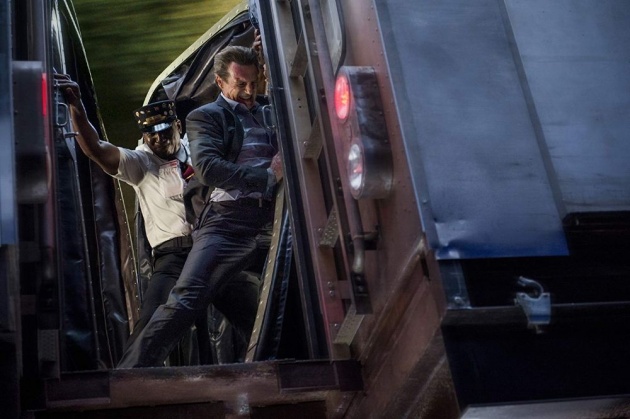 Image Credit: www.imdb.com
✿✸✔✤✪ - - - - - - - - - - - - - - - ✿✸✔✤✪ - - - - - - - - - - - - - - - ✿✸✔✤✪ - - - - - - - - - - - - - - ✿✸✔✤✪

Thanks for Reading. This Blog was written by Rafaquat Noman (a Resident of Saudi Arabia and a Traveler) for bitlanders.
✿✸✔✤✪ - - - - - - - - - - - - - - - ✿✸✔✤✪ - - - - - - - - - - - - - - - ✿✸✔✤✪ - - - - - - - - - - - - - - ✿✸✔✤✪