English Movie Review - The Meg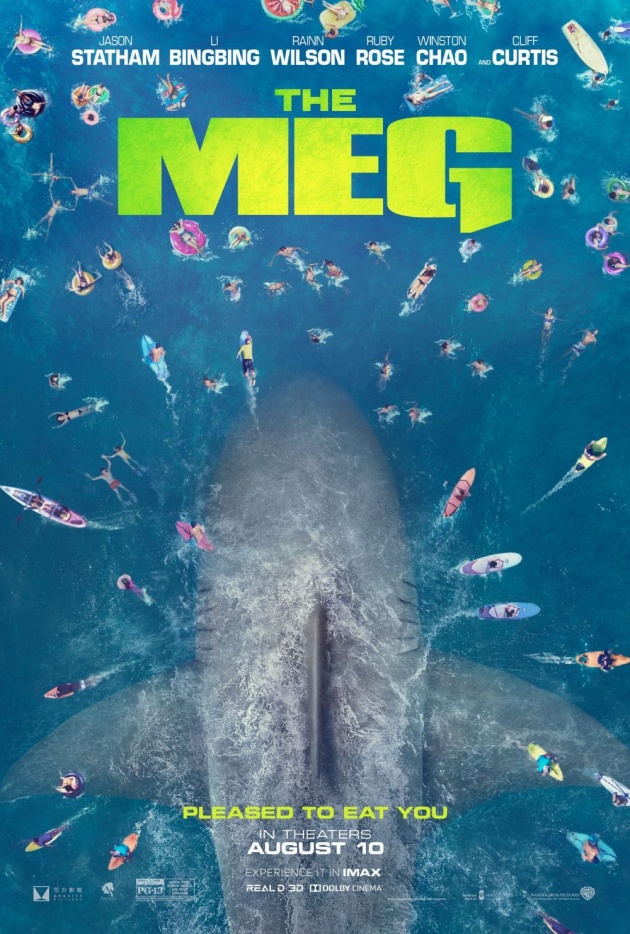 Image Credit: wallpapercave.com
✔ Introduction



Hello Friends, I hope you are doing fine and are having a good time on bitlanders. Today I have come up again with my new blog with the title of "English Movie Review - The Meg". Friends, this blog is about a recently released English Thriller and Action Genres film "The Meg". The story of this movie revolves around fighting and surviving against a huge shark which is estimated to be more than 70 feet long. This film is a Chinese and American Film co-production. In the past we have seen a lot of Shark related movies such as with the title of The Jaws. This thriller movie was directed by Jon Turteltaub and was produced by Lorenzo di Bonaventura. The screen play for the movie was written by Dean Georgaris and the film production was supervised by Warner Bros. Entertainment Inc. The movie has been appreciated widely by the movie lovers and has been showing very good business on the box office. The movie has so far earned over 210 Million US Dollars.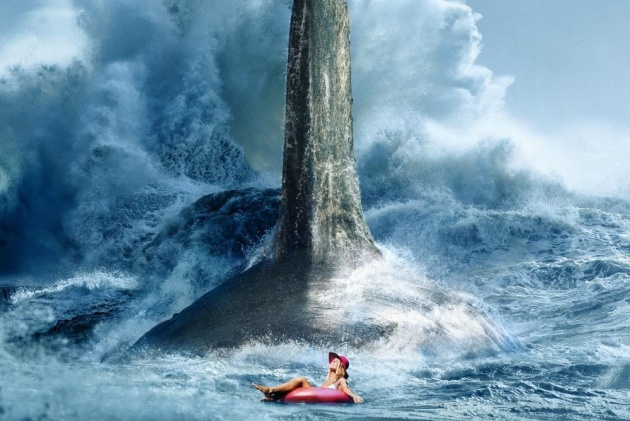 Image Credit: wall.alphacoders.com
The movie "The Meg" was released on August 10, 2018 under the distribution banners of Warner Bros. Entertainment Inc. Some details of cast of this movie are as under:
✤ Jason Statham as Jonas Taylor
✤ Li Bingbing as Suyin Zhang
✤ Ruby Rose as Jaxx Herd
✤ Winston Chao as Dr. Minway Zhang
✤ Rainn Wilson as Jack Morris
✤ Cliff Curtis as James
✤ Page Kennedy as DJ
✤ Shuya Sophia Cai as Meiying
✤ Robert Taylor as Dr. Heller
✤ Ólafur Darri Ólafsson as The Wall
✤ Masi Oka as Toshi
✤ Jessica McNamee as Lori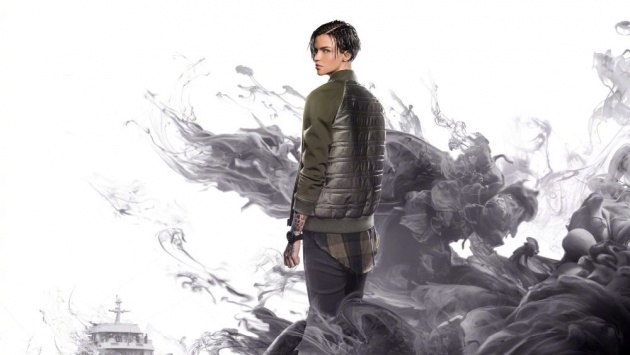 Image Credit: wall.alphacoders.com
There's an argument to be made that all you really need for a halfway decent summer action movie is Jason Statham and something for Jason Statham to punch. Any film that fulfils those basic criteria can't be all bad. In The Meg, Statham's target is a 70ft prehistoric shark, or megalodon, hitherto imprisoned under an icy barrier of hydrogen sulphide in an ocean realm deeper than the Mariana Trench. It's tempting to assume that all fin flicks are direct descendants of the big daddy of them all, Jaws. But The Meg shares as much DNA with the Godzilla tradition of the monster from the deep, awakened by mankind's hubris and now chucking around submarines like a dog with a chew-toy.
Movie Review Extracts From: www.theguardian.com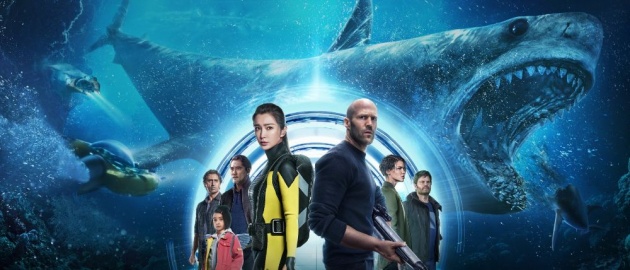 Image Credit: wall.alphacoders.com
Video Credit: Zero Media via youtube.com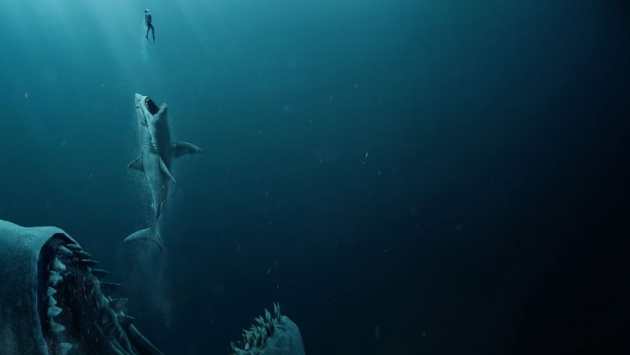 Image Credit: wall.alphacoders.com
✔ Movie Plot And Review
The movie starts with a rescue mission deep in the sea where a submarine has met an accident. Services of Jonas Taylor are required for the rescue of the men inside the submarine. Jonas Taylor does his duty amicably and saves all the scientists inside the submarine except two of them. Actually, when he was about to save the last persons, a giant shark attacks the submarine and tears into pieces showing great force. Jonas Taylor realizes the fact and leaves the submarine with other survivors. There is a huge explosion right after that and the submarine gets destroyed completely. Later on, when he gives briefing to his seniors about the rescue operation and the reasons for not saving the last survivors, his tells his seniors that there was a huge shark that attacked the submarine and if he had not left the submarine at the right time, everyone would have died. However, his explanation is rejected and as a result Jonas Taylor loses his job and faces other financial and social complications.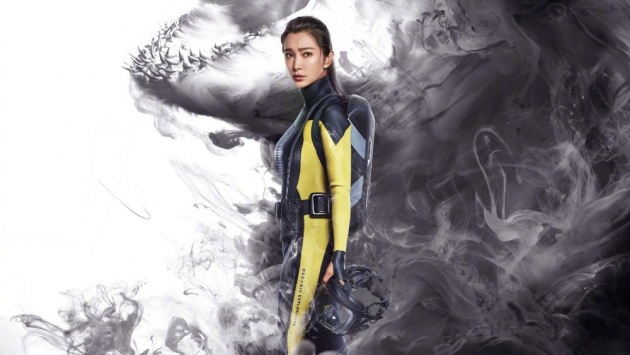 Image Credit: wall.alphacoders.com
The movie moves on to five years later in China, there is an underwater research center known as "Mana One" and a rich person Jack Morris meets with Dr. Minway Zhang to discuss technical aspects and exploration of the underwater area like Mariana Trench. They are in an underwater vehicle called "Submersible" and Dr. Minway Zhang is there along with other staff which includes Jonas Taylor's ex-wife as well as scientists named Toshi and The Wall. Suddenly, the submersible gets a huge blow as it gets hit by a huge unknown creature. As a result, the submersible loses its connection with Mana One. The people at Mana One decide to take services of Jonas Taylor again for the rescue of staff at submersible. They travel to Thailand and ask Jonas Taylor to help them and he agrees. When Jonas Taylor starts and reaches near the submersible, he comes to know that Suyin Zhang had already dived into the sea to make her attempt. However, she is attacked by a giant squid and then by a Shark. Jonas Taylor arrives in time to save Suyin Zhang and distracts the shark with high beam lights.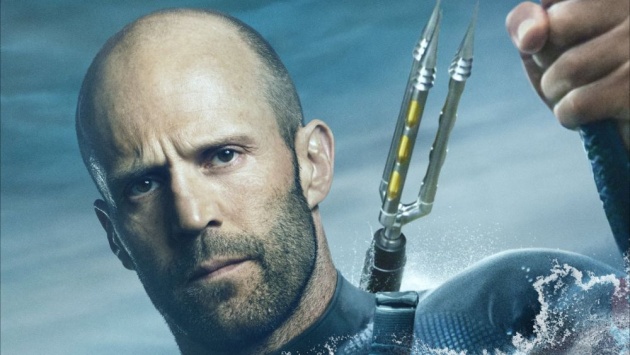 Image Credit: wall.alphacoders.com
While Jonas Taylor is conducting the rescue operation and manages to take out Lori and The Wall from the submersible, the giant hark comes back to attack them once again. Seeing the danger, Toshi closes the hatch door thus sacrificing his own life and makes it possible for Jonas Taylor, Lori and The Wall to return to Mana One. At Mana One, the daughter of Dr. Minway Zhang goes near the side of the facility and sees a giant shark coming towards it and then it collides with the strong mirror causing a huge blow. When the team arrives at the scene, Dr. Zhang's daughter explains that there is a monster outside. The scientists believe that there is an existence of a monstrous shark outside and it is looking for them. The Meg after creating havoc for the people at Mana One, heads to the beach to cause more casualties. The staff at Mana One along with Jonas Taylor first distracts the shark away from the people at beach and then attacks it cutting its belly as well as by stabbing in the eye of the Meg with poison. Other small sharks appear to eat the larger Meg as Jonas Taylor and Suyin Zhang save other crew members. In the ending scenes, Jonas Taylor and Suyin Zhang decide to go for a vacation after the hectic task of killing the Meg.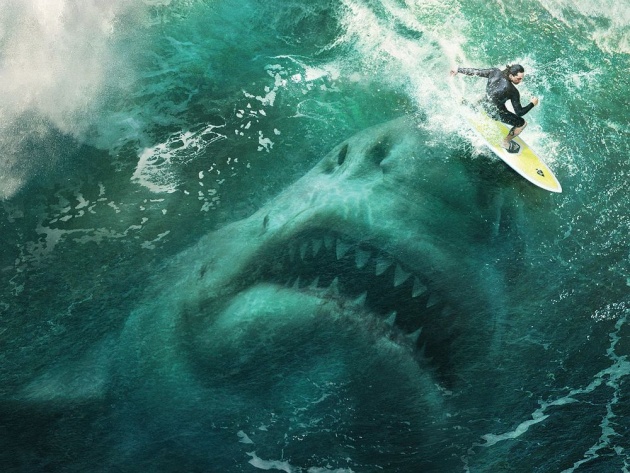 Image Credit: wall.alphacoders.com
✿ Here is Querlo Chat for you. Isn't it fun to chat with a Chatbot ?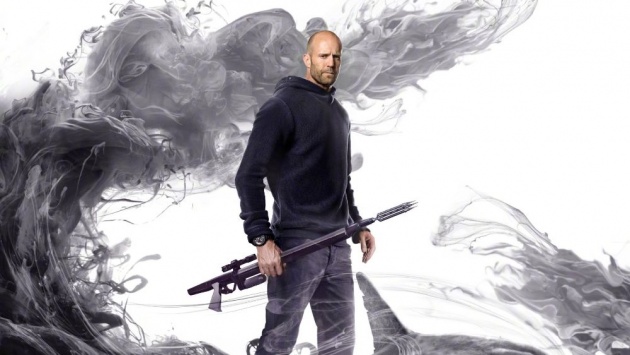 Image Credit: wall.alphacoders.com
Video Credit: Lord Severinus via Youtube.com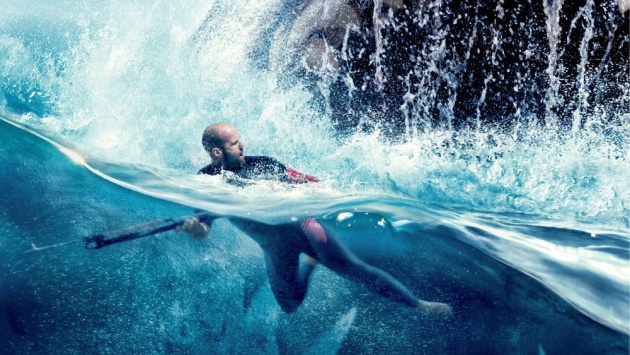 Image Credit: wall.alphacoders.com
✿✸✔✤✪ - - - - - - - - - - - - - - - ✿✸✔✤✪ - - - - - - - - - - - - - - - ✿✸✔✤✪ - - - - - - - - - - - - - - ✿✸✔✤✪

Thanks for Reading. This Blog was written by Rafaquat Noman (a Resident of Saudi Arabia and a Traveler) for bitlanders.
✿✸✔✤✪ - - - - - - - - - - - - - - - ✿✸✔✤✪ - - - - - - - - - - - - - - - ✿✸✔✤✪ - - - - - - - - - - - - - - ✿✸✔✤✪